Air Bonsai is the perfect fusion of nature and science fiction. It's also totally exclusive and original.
The project was started back in spring of 2015, but the official store only just opened up this month, making these small floating bonsai's available to the public.
Air Bonsai is comprised of two components: the top half "little star" and bottom half "energy base". The "energy base" that conducts magnetic energy makes your plant float and rotate. The porcelain for the "energy base" is made of traditional Japanese "Imari". There are two types of transplanting mediums: Moss and Lava.
The basic kit leaves you with a "mossy star" which is cool all by itself. It's ready for transplanting your own plant of your choice.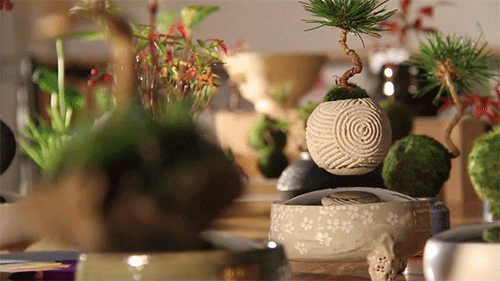 The "star" has a maximum weight capacity of 300 grams as it floats 2cm from the energy base. It has a magnet, which repels it from the base which is also installed with a magnet that is powered by an AC power adapter. The base is made from porcelain and has a mirrored top which makes it look great all by itself as well as providing you another perspective of your little star.
As a bonus all Bonsai's come in a Japanese Kiri box and a Zabuton cushion made from vintage Kimono's from the 1860s-1960s. Unfortunately you don't get to pick your cushion, each one is randomly selected and boxed with your Bonsai.
If you were wondering, yes, this things will need to be loved and cared for. But it won't be hard, they're so cute!
If you're interested in getting one you can grab them here. Unfortunately they only ship to USA, Canada and Japan, but there are ways of getting around that. There are services such as Buy USA that can send you stuff that can normally only be sent to the US.
Now Read: Clean desk, clean life