Two apartments in London are going to make a world's first when they're connected directly by a "Sky Pool".
Part of a £15bn building project on the southern bank of the Thames the Embassy Gardens are set to be the new up and coming apartment block for the discerning Londoner. Prices for one of the 2,000 odd apartments will set you back at least £600,000.
But it's the exclusive guest Sky Pool which is the jewel in the crown. 8 inches of glass seperate swimmers from 10 stories of fresh air as they do strokes along the 90 feet by 19 feet pool.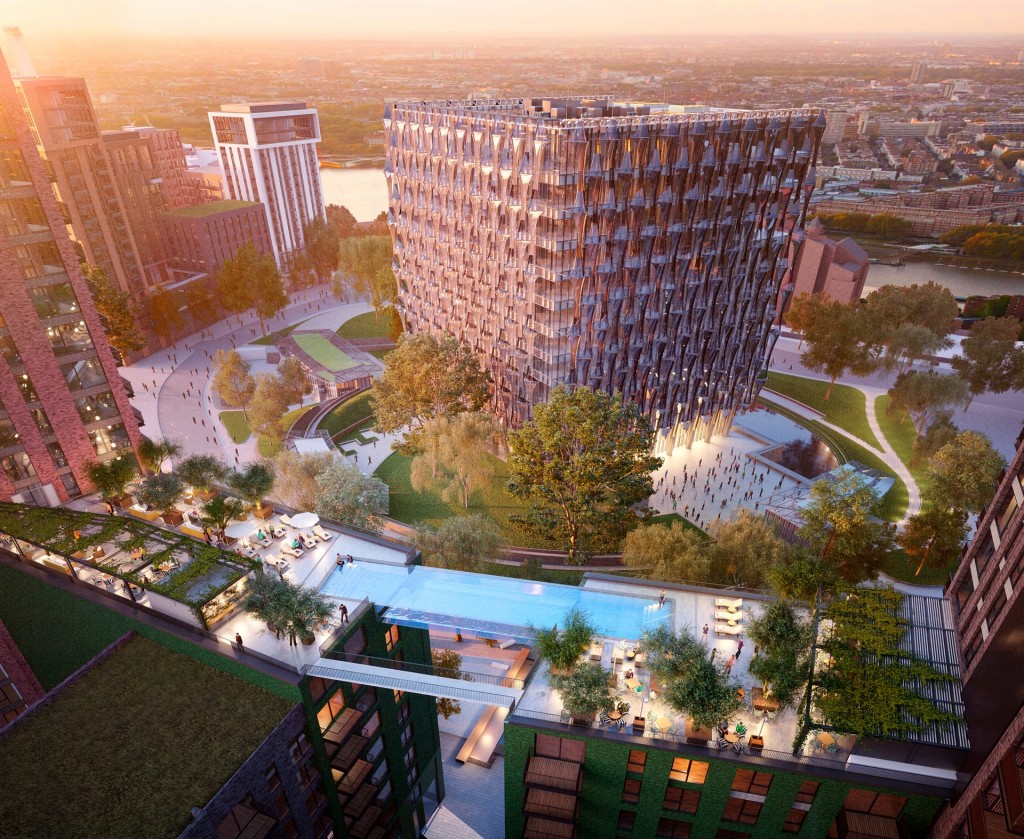 Ballymore's chairman and CEO, Sean Mulryan, said: "My vision for the sky pool stemmed from a desire to push the boundaries in the capability of construction and engineering, I wanted to do something that had never been done before."
"The experience of the pool will be truly unique, it will feel like floating through the air in central London."
Henry Pryor, a buying agent for wealthy clients wondered "are there enough exhibitionists to fill it?"
---
WANT MORE? JOIN OUR NEWSLETTER!