It's the movie on the lips of everybody in the world right now – La La Land is a hit. Starring Ryan Gosling and Emma stone, the film was always basically guaranteed to be a bloody cracker. But nobody ever expected that it would be nominated for a whopping 14 Academy Awards, making it the most nominated film of all time, only matched by the Titanic. If you haven't yet seen the film, or maybe you have but you are desperate to see it again, we have some good news for you. La La Land will be showing this February at Auckland's Ben & Jerry's Open Air Cinemas. This is not a drill.
Setting up in Western Springs Park from February 2 to March 5, the cinema will be around for just a month and offers movie buffs an opportunity to see the best films of the season under the stars. The site will boast a licensed bar that will be serving drinks, and pizza will be cooked freshly on site. Best of all, every Sunday is a 'Sundae Session' with live music, games on the lawn and free Ben & Jerry's ice cream! Um, yes!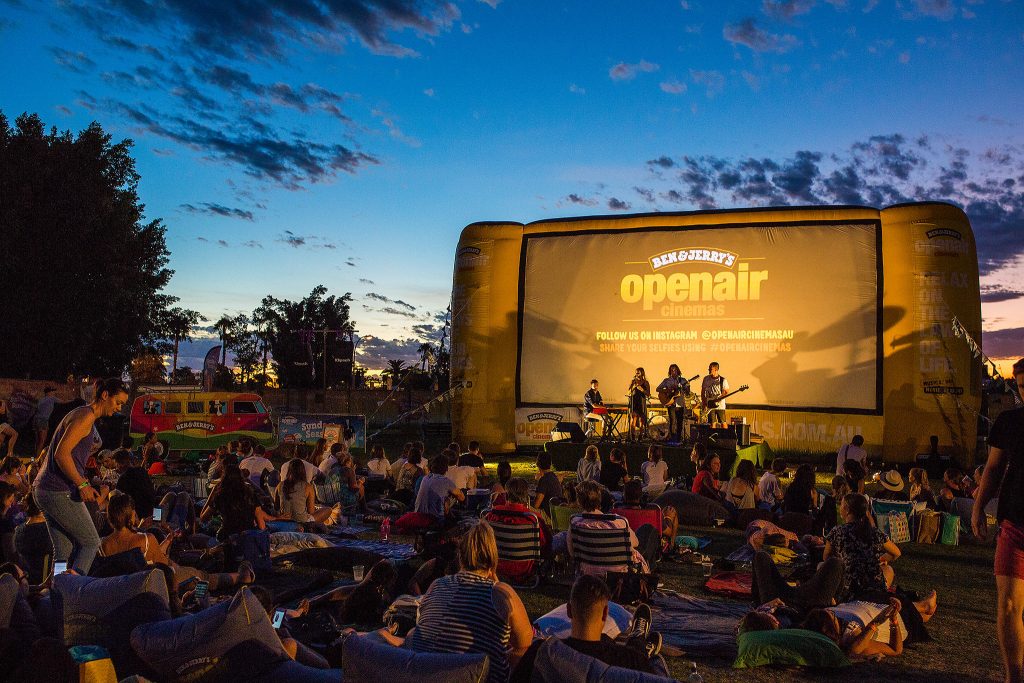 The schedule for the month is packed full of great films, but of course, we are most excited to see Mr. Gosling on the big screen, under the stars. *drools* Due to incredible demand, La La Land will be screening on two nights – Thursday 9 February and Sunday 12 February. If you want to treat yourself, gather up the girls and splash out for a Star Class ticket. For a bit of extra moolah, you will get a glass of wine, a reserved bean bag lounger, a warm blanket and some Ben & Jerry's ice cream. Seriously, what could be better?
The Sunday showing is almost sold out, so make sure you get in quick before both sessions sell out. Our money is on this one for the best outdoor cinema experience of the summer. Gosling, we coming for ya.