We've all seen those amazing before-and-after photos, the ones when a woman has lost 20 – 30kg and looks smoking hot in her new and improved body. For blogger Mum on the Run her before-and-after photo wasn't quite what anybody expected, but the statement behind the photos shared a deeper, beautiful story.  "No, this isn't a before and after shot of weightloss. But it is a victory story. I write this from my heart. It hurts," she wrote on Facebook.
The first photo of what Laura, the mum-of-two, looked like before children. "No stretch marks or scars from belly button piercings. A belly button that was high. A flat stomach," she wrote.
Laura says that these pre-baby body photos were her way of celebrating her #fitspo lifestyle and all of the weight that she was losing regularly. "I was always on a diet back then. And this was the best diet I went on. I used to take photos of my progress. Uploading this photo wouldn't be bad, it's like me being in a bikini. It's socially acceptable."
"No one else would have said anything, they would have told me I looked fit, that I was healthy," Laura wrote. "I remember people asking me what my exercise routine was… They admired me. I admired me! I bought a whole new wardrobe. I was so proud. I showed off my body."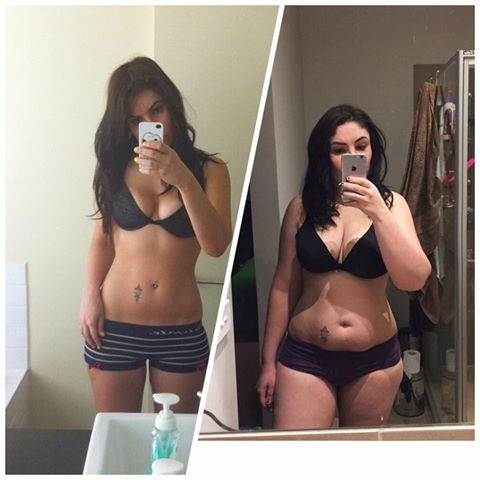 Image Credits: Facebook @mumontherun
---
WANT MORE? JOIN OUR NEWSLETTER!