Demi Lovato went HAM in a series of Twitter posts, talking about her bipolar disorder, the trolls, and how it all affects her. Some of the tweets are still on her profile while some have been taken down. However, sources have captured them in screenshots.
There's been a lot of hype over how Demi reacted to Nicki Minaj not tagging her in a photo. The trolls have attacked the singer about this and she's making it clear how it's affecting her.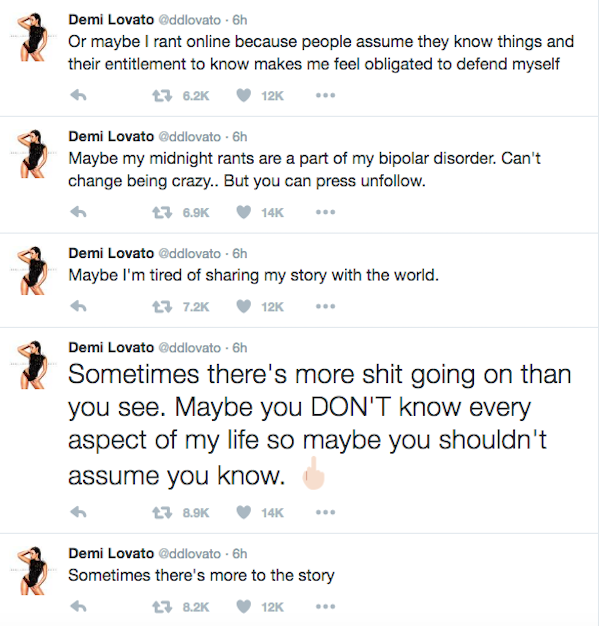 Image Credits: Instagram
---
WANT MORE? JOIN OUR NEWSLETTER!