If you're thinking of going for the boho chic look, Loobie's Story is a local brand worth looking into. Each collection from Loobie's Story is inspired by travel to an exotic locale, with designer Laurinda Sutcliffe's own travel memories coming to the fore in the label's uniquely feminine designs.
SS16's collection La Dolce Vita is no different, taking the wearer to a sunbaked, Mediterranean coastline where the local women are unashamedly feminine and the days filled with celebrations that last long into the night. "The Italian way of life is just so passionate and filled with colour," says Sutcliffe, and La Dolce Vita draws on that love of life and Italian aesthetic with an offering that will set the label's customers up for an effortlessly stylish, long hot summer of their own.
With a colour palette that focuses on whites and brights that have been washed out a little in the Mediterranean sun, La Dolce Vita features a range of digital prints created exclusively in house, that can then be manipulated across a range of base fabrics. This means that the Loobie's customer can find her favourite print across a number of styles depending on her preference, "which is what every woman wants," says Sutcliffe.
The hero print for the season is named 'Positano' after the iconic cliffside village along Italy's Amalfi Coast, and serves as the perfect example of the label's 'Pattern Mash' theme for SS16. Created using a clever combination of the seasonal prints in the range, it is offered in three different base cloths – making the potential for styling as diverse as the print itself. The pattern mash allows for endless possibilities within a single collection, and is a global trend that continues to grow in popularity by the season.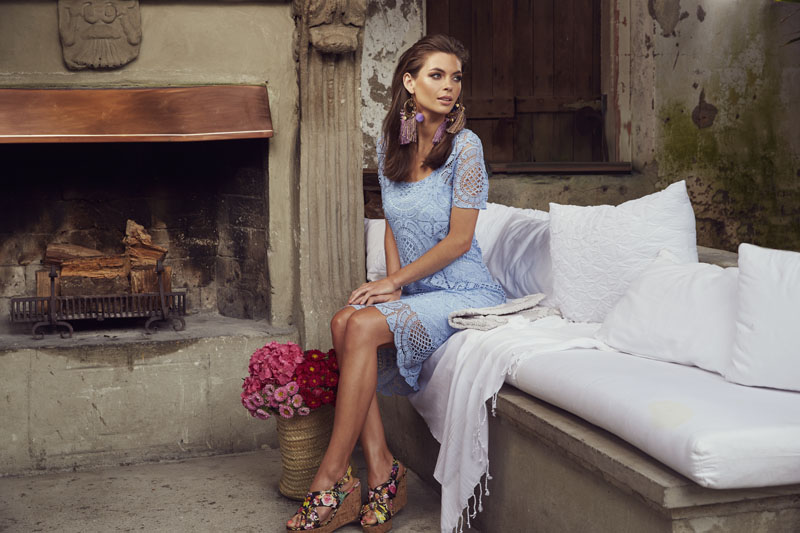 [shortcode id="33529″]