Yesterday M2woman was invited to the exclusive launch of GO Superfood.  'Superfood' is the new buzz word for health, food and wellbeing. It is a billion dollar business in the US and now here in New Zealand we get to see why.  Developed by the experts behind the number one selling product in pharmacies in New Zealand – GO Healthy, it was a natural progression for the brand and is a welcome addition to the lives of busy New Zealanders.  Everyone wants to live and eat healthily, but finding nutrient rich foods that are also convenient to cook with can be a challenge.
At the launch we were set the challenge to create healthy and delicious recipes using the range and it was amazing what you could create and in minimal time.  People have been adding superfoods to smoothies for a while now but it was fantastic to see that you could also add them to salads, make your own hummus, pesto sauce and even desserts.  In our time poor lives our health can often fall by the wayside, by introducing GO Superfood into your meals you can ensure you are getting your intake of nutrients.  For example did you know that Camu Camu powder contains 30-60 times more vitamin C than an orange or that Barley Grass powder is loaded with over 50 different vitamins and minerals?  No neither did we.  GO Superfood have found the top fourteen super powered organic superfoods to create this range that can provide you with extra energy, relax you, detoxify you and all naturally.
Here are a couple of the fantastic recipes that we got to try and I can assure you are totally delicious and packed full of goodness.  So there is no excuse now not to GO Healthy.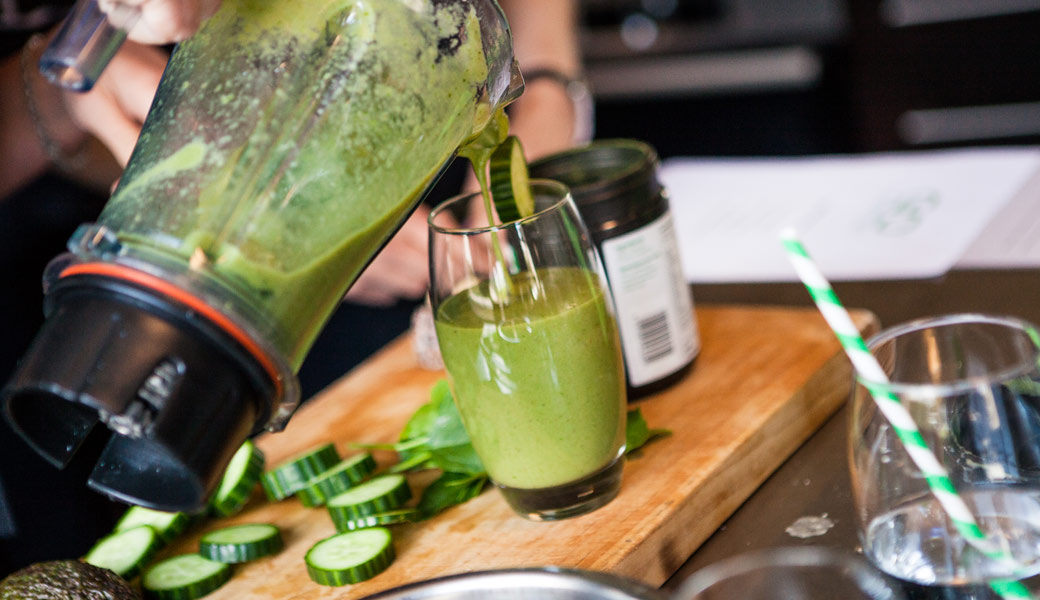 Ultimate Alkaline Smoothie

Serves 2-3
½ Telegraph cucumber
2 frozen bananas
1 pear – washed, cored removed and cut into chunks
½ ripe avocado
2 teaspoons Go Superfood Barley Grass Powder
Large handful baby spinach leaves.
3 cups water
large handful ice
Combine all ingredients in a blender and blitz until very smooth and creamy. Add more water if you prefer a thinner consistency.
Divide finished smoothie between 2-3 glasses and enjoy immediately. Garnish each glass with a cucumber wheel.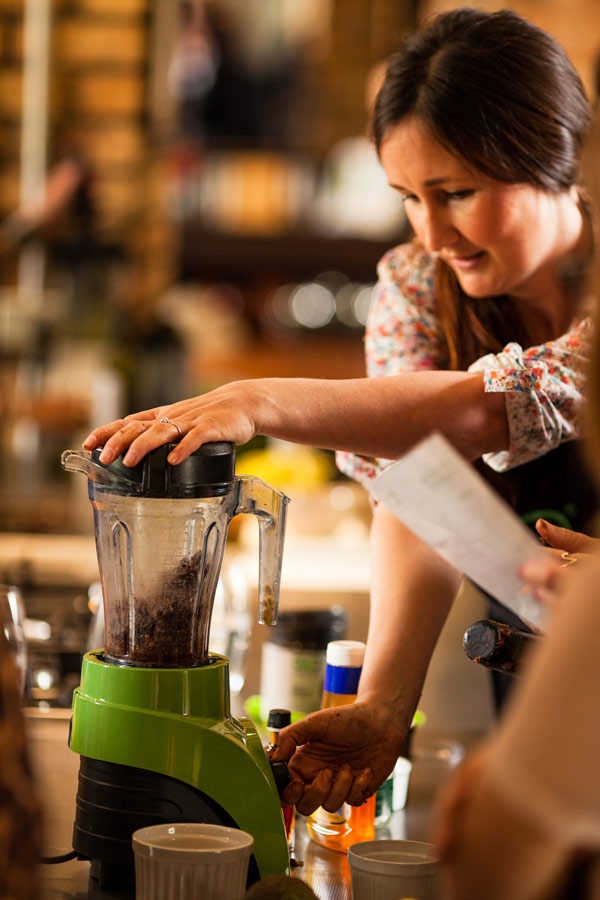 Chia pudding w/ camu camu, cacao & orange
Serves 2
1/3 cup Go Superfood Chia Seeds
1 ½ cups coconut milk
¼ cup dessicated coconut
4 tablespoons pure maple syrup
4 tablespoons Go Superfood Cacao Powder
½ teaspoon Go Superfood Camu Camu Powder
Zest of one orange
generous pinch cinnamon
Combine all ingredients in a blender and blitz until well combined and smooth. Taste and adjust sweetness if desired.
This can also be made without a blender. Simply place all ingredients in a bowl and whisk well.
Divide mixture between two small glasses and place in the fridge for 15 – 20 minutes to set.
Enjoy as is or top with either fresh raspberries or sliced banana.
(This can also be made without a blender though it won't be as smooth. Simply place all ingredients in a bowl and whisk well)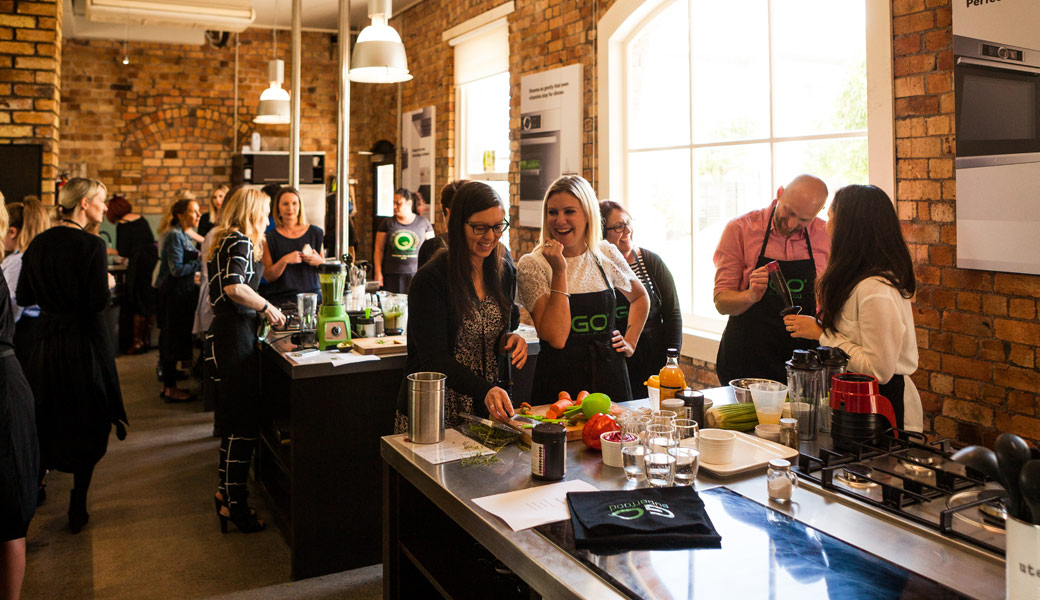 Beetroot, cumin & fresh thyme hummus
1 can of chickpeas – drained and rinsed.
1 small clove garlic – finely chopped
Juice of 1 lemon
3 tablespoons tahini
1 tablespoon Go Superfood Organic Beetroot Powder
5 tablespoons good quality olive oil
2 tablespoons water
1 teaspoon ground cumin
1 teaspoon fresh thyme leaves
Sea salt and cracked black pepper to season.
To serve: Carrot sticks, raw celery and capsicum slices.
Place all ingredients into a blender and blitz until smooth. If the consistency is too thick add a little water, one tablespoon at a time. Taste and season generously.
Can be served immediately with raw vegetables. Leftovers will last up to 4 days in an airtight container in the fridge.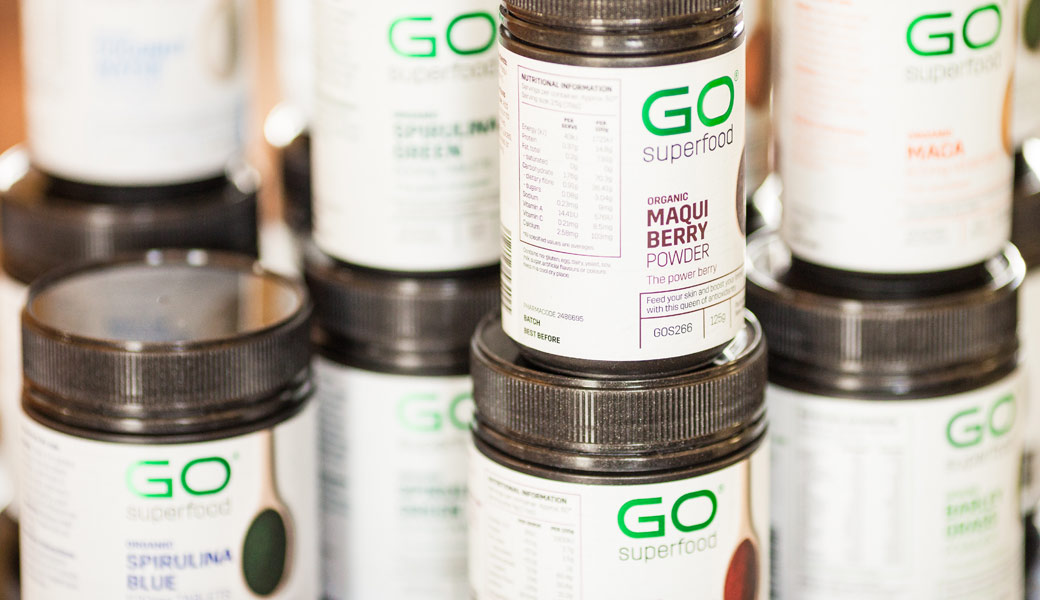 GO Superfood products are available at major pharmacies and Health stores nationwide.  For further information or to locate your nearest stockist visit, www.gosuperfood.co.nz or call GO Superfood toll free information line; PH 0508 466 9327