From Cotes Du Rhones to Bangkok to Auckland: Asian Fusion trend heralds the arrival of Thai wine to NZ
Thailand is not a place we think of when it comes to producing wines. In fact, until now I did not think it was possible to grow grapes in country that is so warm and with such high humidity. However, I was pleasantly surprised when we went to the launch recently of a new range of wines produced in Thailand and launched here in New Zealand. The brain child of the Thai sommelier, Anong Klinyoo, PB Valley Wines are produced in Kho Yai region using vines imported from Cote de Rhone.
Motivated by the idea that wine could influence an exchange in culture, Anong brought the wine to New Zealand to match the huge boom in Asian fusion in the restaurant industry.
Anong, a Thai national herself , moved to New Zealand when she was just 12 years old. A self confessed 'Thai-wi' she represents the very essence of Asian fusion with an intimate understanding of both cultures.
The range they have produced includes a Rose, a Chenin Blanc and a Shiraz each with its own distinct personality.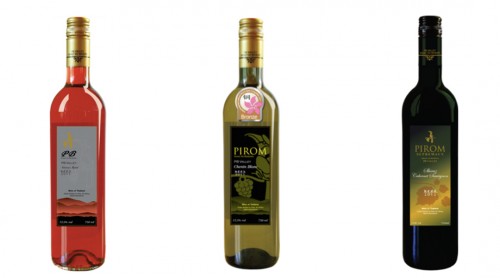 Anong cleverly refers to the wines as having their own male personality and representing the different men in her life. The Rose being 'the player' among them – the guy that every girl wants but can never keep, the Chenin Blanc is 'the home body' and the Shiraz 'the keeper'.
All three we tried were really nice wines and matched well with the Thai dishes we were served.
Currently available at Grasshooper in Auckland these wines are now being sold into Asian fusion restaurants across the country. We fully recommend you give them a go.