Marlborough Man by Allan Scott.
A quintessential New Zealand story about an accidental wine industry leader. Written from the heart, this is an extremely honest tale about the incredibly complex world of wine making. Scott planted some of the Marlborough region's most famous vineyards, including the very first, and has worked on all of his Allan Scott vintages. As well as talking about his own label, Allan Scott Family Vineyards, he talks honestly about working for Montana and later Corbans, which led him to launch his own vineyard and brand. A raw and honest account of how he got to where he is today and all the high and lows along the way. The book is a nice insight into the joy of family business and how the Scotts have managed to remain just that. A must-read for any wine enthusiast, brilliantly entertaining and well written.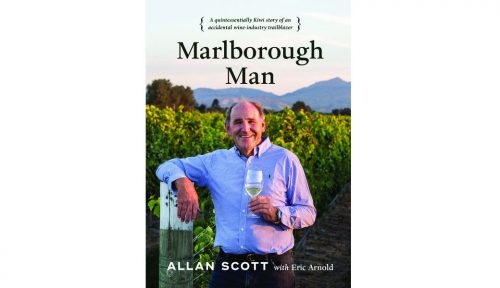 ---
WANT MORE? JOIN OUR NEWSLETTER!