It is all about fire and ice this season, mixing pale denim with this season's hottest (pun intended) colour.
Opposites attract in an unlikely yet perfect pairing of complementary colours. Powdery hues of cornflower and sky blue sit against punchy persimmon and brick, delivering a touch of whimsy to dull winter landscapes. Simple, sleek silhouettes keep the look elegant and sophisticated while an injection of ditzy florals adds a sense of playfulness.
STYLE TIP: Ease into the trend by adding a vermilion belt to pale denim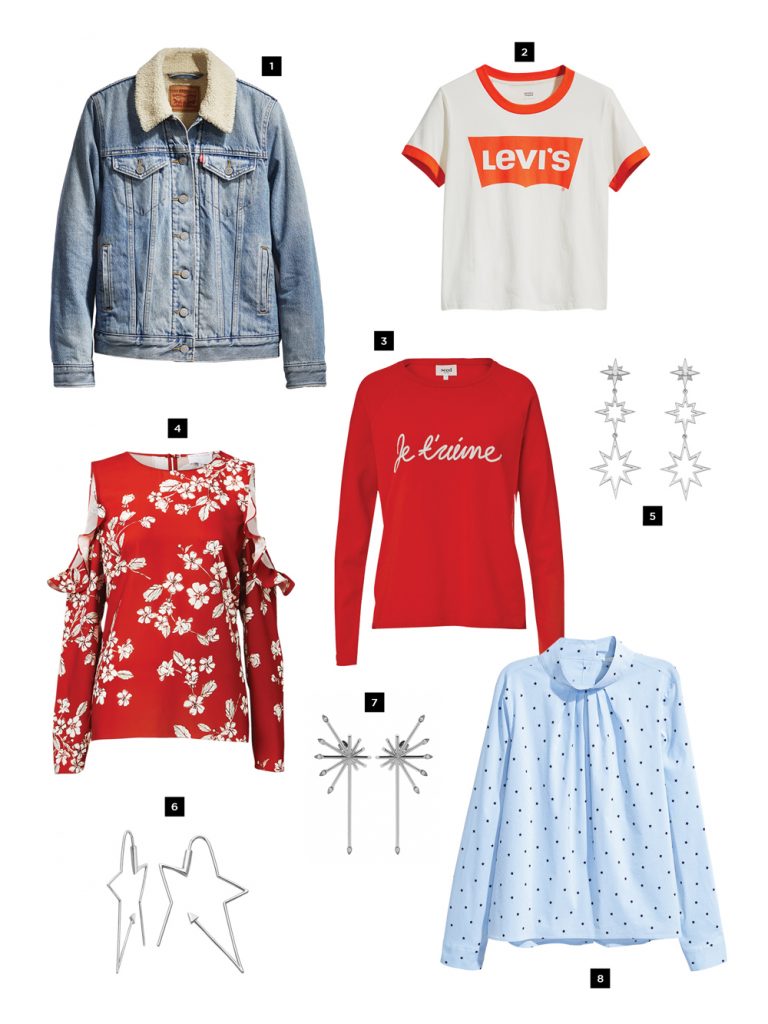 1. Jacket, LEVIS, $209.90
2. Tshirt, LEVIS, $59.90
3. Top, SEED HERITAGE, $69.90
4. Blouse, WITCHERY, $139.90
5. Earrings, ZOE & MORGAN, $259
6. Earrings, KAREN WALKER, $199
7. Earrings, MEADOWLARK, $1455
8. Blouse, H&M, $49.99
Image Credits: Penny Sage
---
WANT MORE? JOIN OUR NEWSLETTER!