Leather loves winter like no other and an all-black ensemble certainly feels like familiar territory. Take cues from the collections of Alexander McQueen and Louis Vuitton, which saw biker inspiration re-imagined to suit a modern, feminine aesthetic. Slick tailoring, wet-look textiles and detailing on lace and mesh see the look receive an update and be taken a notch up from streetwear.
Style Tip: A crisp white shirt under a biker jacket turns the look office-ready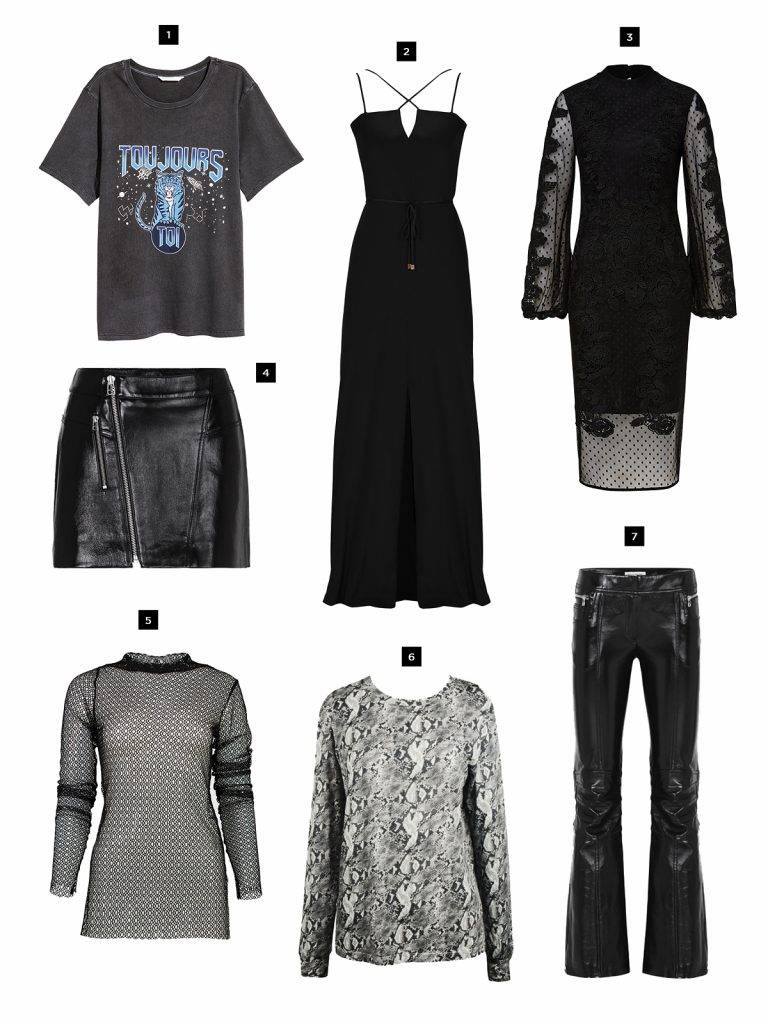 1. Tee, H&M, $29.99
2. Dress, LIAM, $329
3. Dress, SEED, $269.90
4. Leather Skirt, CAMILLA AND MARC, $1079
5. Top, TAYLOR, $237
6. Top, LONELY, $190
7. Pants, CAMILLA AND MARC, $2160
Image Credits: Jojo Ross
---
WANT MORE? JOIN OUR NEWSLETTER!