According to a study conducted by Baghunter, the infamous Hermes Birkin bag is a better investment than solid gold.
Since its 1984, its value has increased by more than 500% – no metal has undergone this growth of value. With an average 14% increase each year, it's a better investment than precious metal.
Baghunter Founder Evelyn Fox explains,
"There is a difference between luxury and ultra-luxury. While the luxury market suffers during worse economic times the ultra-luxury market is impervious to economic factors that can affect other industries such as high-street retail and stock markets,"
"As such, potential volatility in the economy throughout 2016 will likely have little to no effect on the ultra-luxury collectors market and we expect it to continue to thrive for the foreseeable future, remaining the least risky investment opportunity in 2016 in my opinion."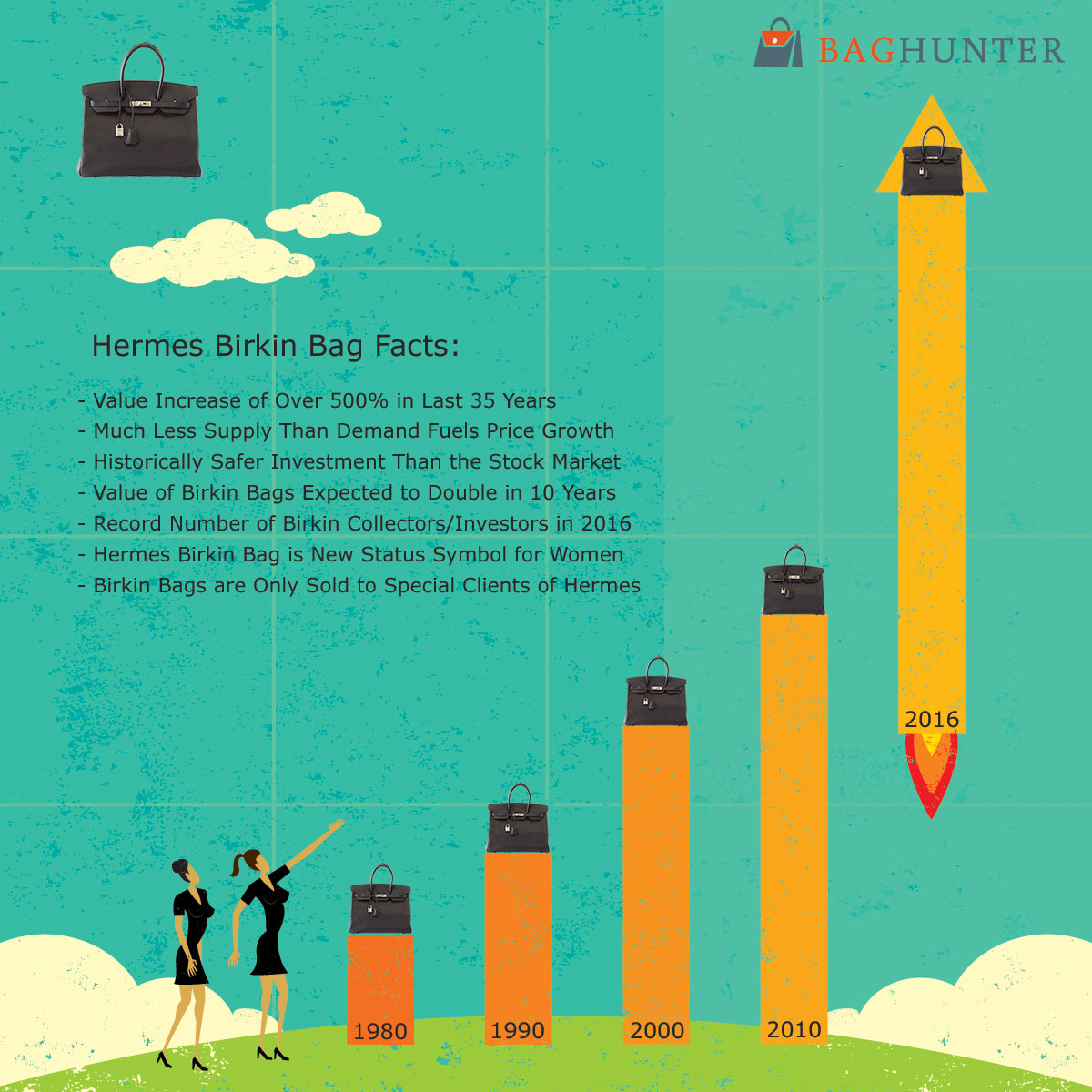 ---
WANT MORE? JOIN OUR NEWSLETTER!