'Today' television presenter Deborah Knight so graciously dismissed an email from a viewer who complained that her pregnant body is "repulsive".
The email reads,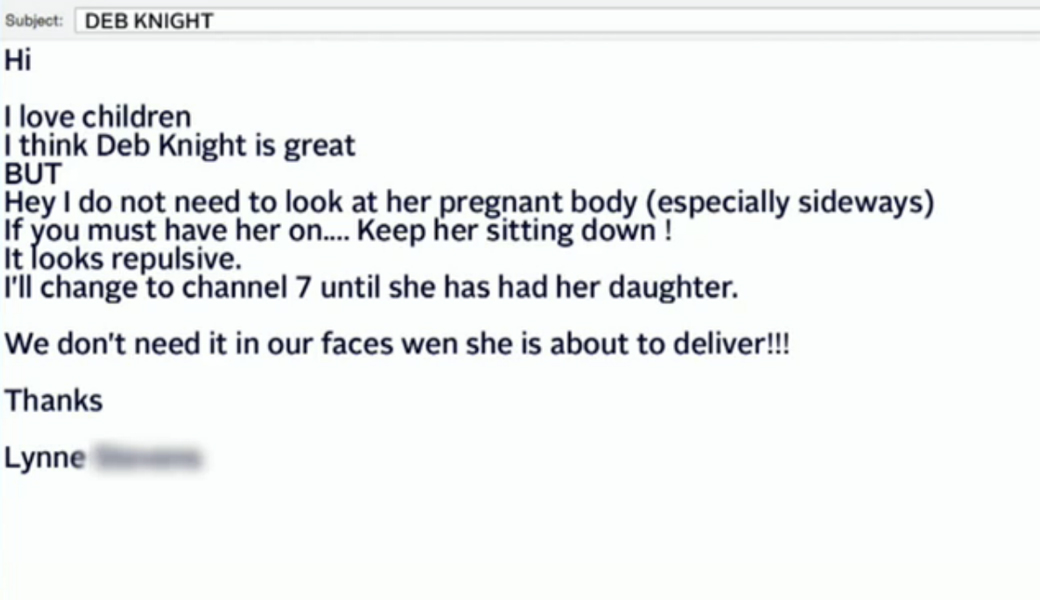 Knight said, "I was quite surprised by that email. I wasn't offended. I thought it was kind of funny that someone would have that opinion." The presenters discussed why it seems confronting for some people due to the power that women have.
---
WANT MORE? JOIN OUR NEWSLETTER!