Candidly Bella
Bella Hadid is quickly rising through the ranks as the hottest go-getter and it-girl icon of her generation. As she makes her mark on the world in her own way, she doesn't let the pressure of fame, lost Olympic glory and so-called sibling rivalry get in her way… READ MORE!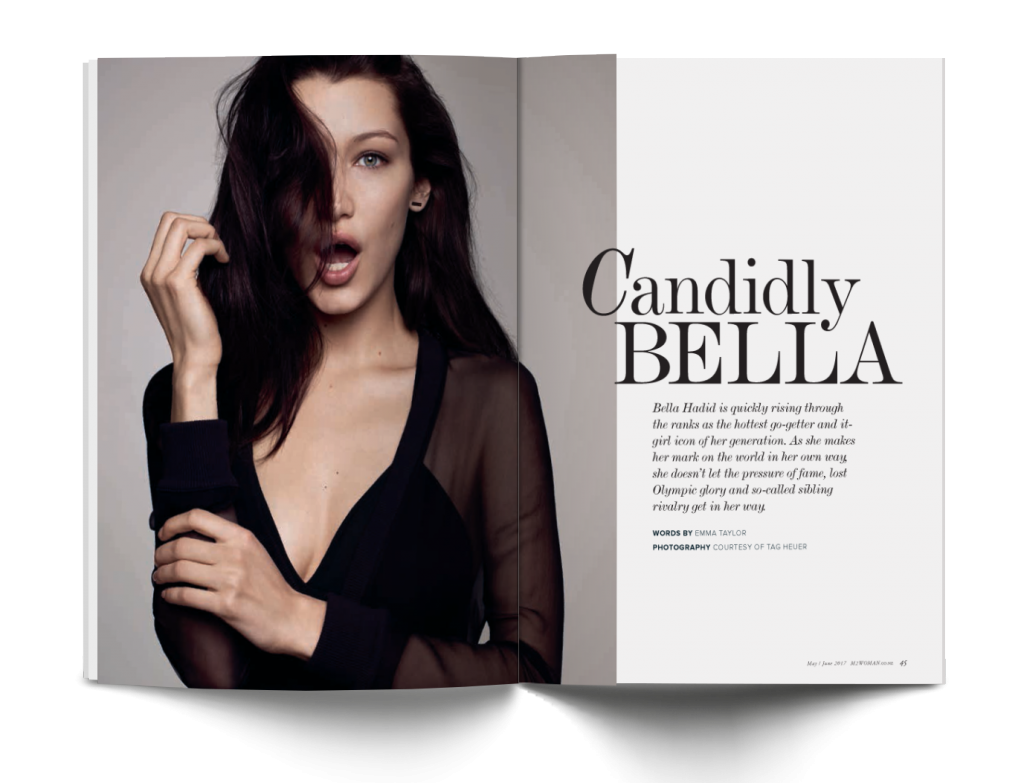 A Taste of France in the South Pacific
Less than three hours' flight from Auckland, the island of New Caledonia awaits. A stunning fusion of Pacific culture and French fare, this is an island getaway unlike any other.
READ MORE!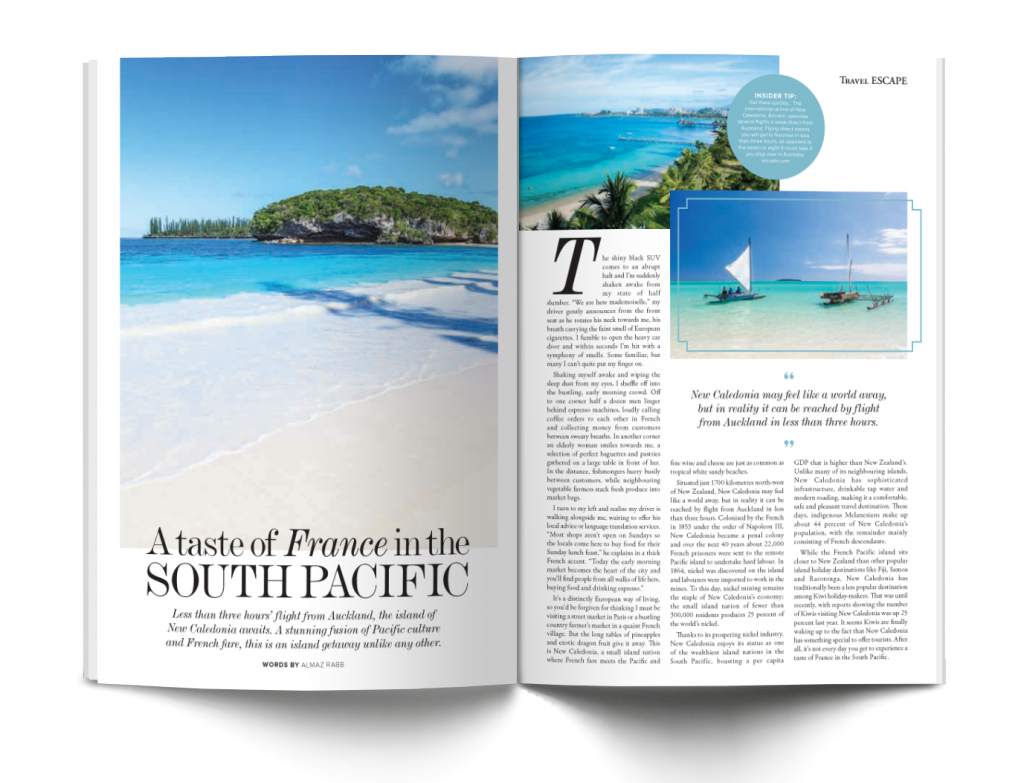 Redefining Motherhood
We all try to be superwoman – the perfect, caring mum, a professional, high-flyer career woman and, of course, a supportive, loving partner. But is it really possible to have it all? More to the point, what does having it all mean to us? READ MORE!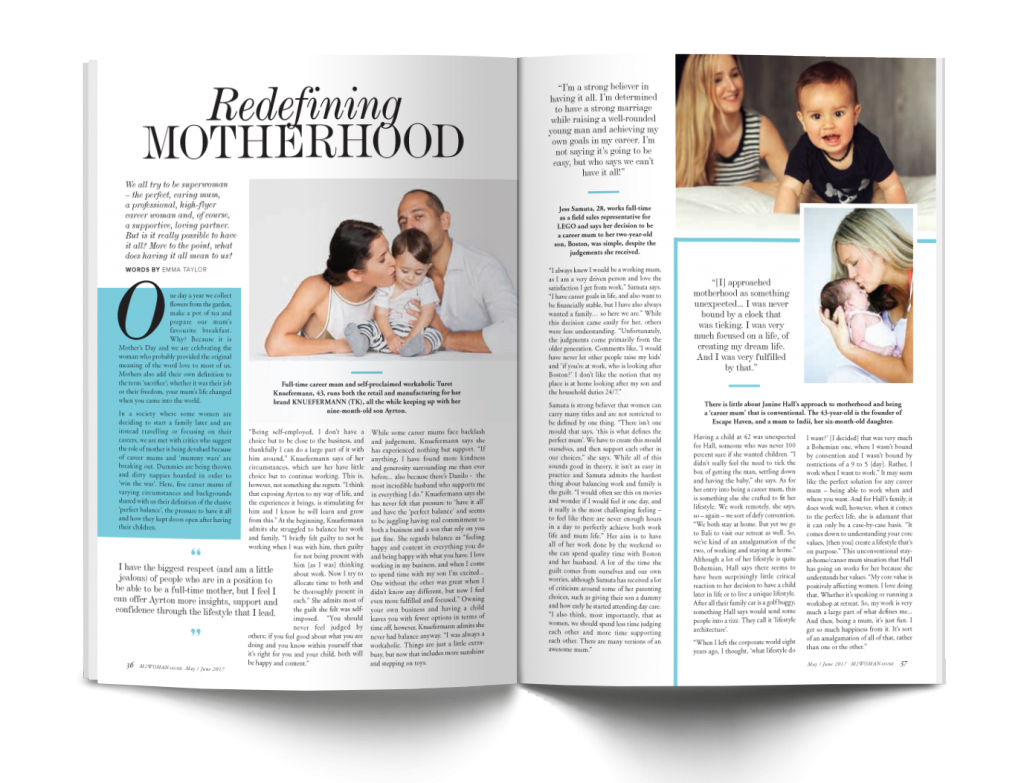 The Year of Lagom
Not too little, not too much, that is how to live Lagom. It is the latest lifestyle trend to come out of Sweden into our homes and our lives in the hope of helping us become content and balanced beings with a home that is just right. READ MORE!

Report – Decoding Sexism
The inner workings of the tech world have come into question, with reports that suggest the 'males only' club is in full swing. Yasmin Forsythe investigates what it is really like to be a woman in the tech industry. READ MORE!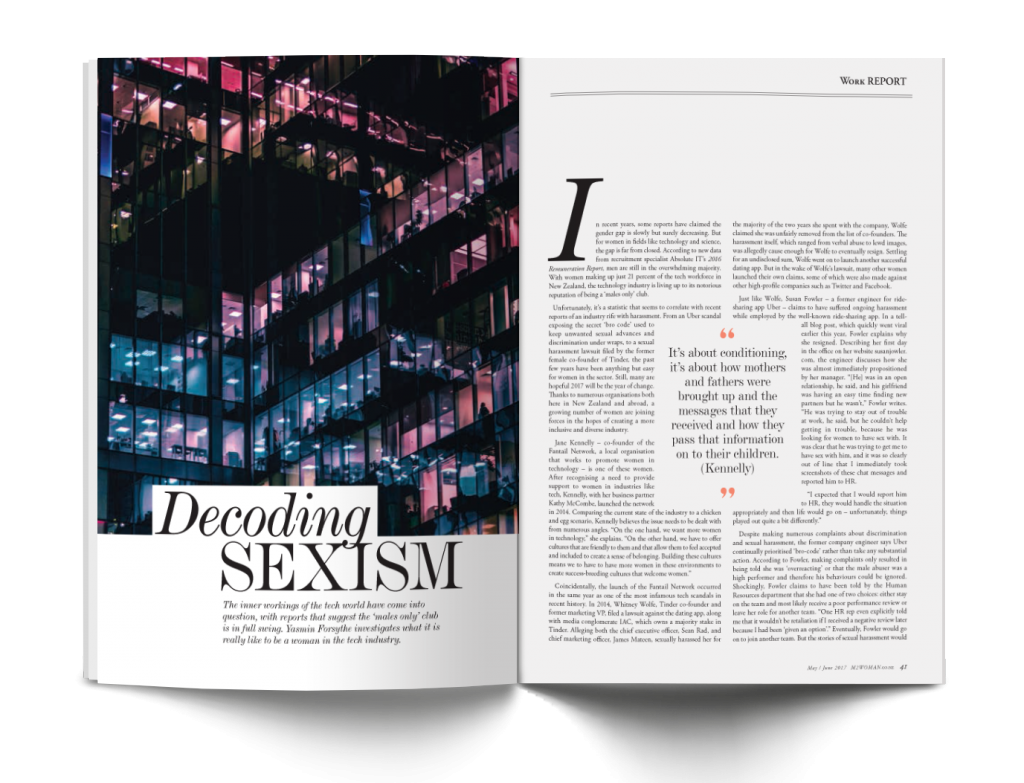 Essential Living
There is nothing better than a home-cooked meal with your loved ones, but this is a luxury of life too many of us have started to sacrifice for dinner in front of the television and takeouts.
It's time to get back to essential living. READ MORE!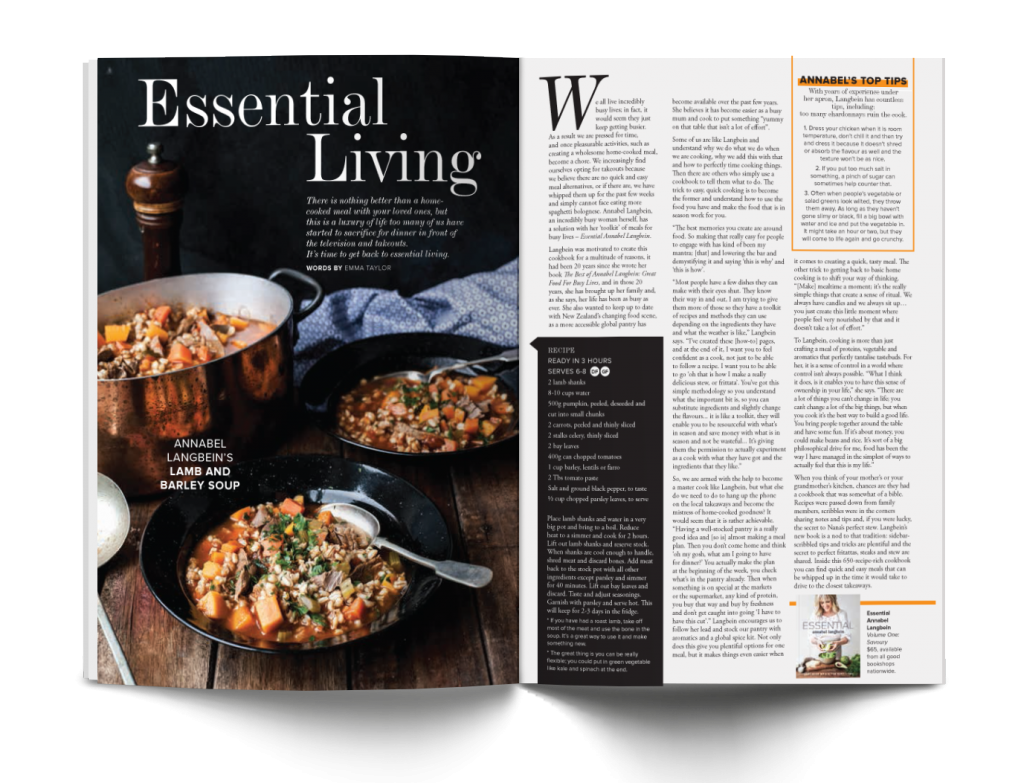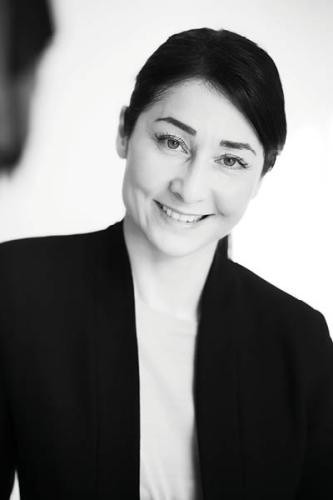 Society has seen to it that women the world-over have found themselves at some point and in some way, beholden to the idea of "having it all" – and more recently, this turn of phrase has come to almost exclusively apply to mothers combining children with having a career. When Helen Gurley Brown, coined the phrase "having it all" in the '80s, she did not have or want kids. Her "all" did not include children. It was about love, success, sex, and money. Somehow though, it seems to have become a benchmark for all mothers to adhere to. The "all" is to have the baby but not to lose any of the pre-diaper and hourly breast feeding ambition.
It seems to be an external social perception in general that motherhood in itself is not a valid career but perhaps us mothers ourselves don't need any outside help to feed the guilt of taking time away from the office to be with our children. Arguably, there is increasing pressure on duel income households but even beyond financial considerations, there seems to be more and more ambition outside of motherhood.
But perhaps it is possible to have it "all" in the new updated sense of the term. And perhaps it doesn't need to be at the sacrifice of raising healthy, happy children. As New Zealand fashion designer, business owner and new mum, Turet Knuefermann suggests in our Redefining Motherhood special, our ambitions and passions can be as much a valuable lesson to our children than a singular focus. "I think that exposing Ayrton to my way of life, and the experiences it brings, is stimulating for him and I know he will learn and grow from this."
While this feature is a celebration of mums who are juggling motherhood with their own career goals, it is not about establishing any new benchmark but it is about empowering mums to follow their hearts and not the opinions of other people's expectations of motherhood.
– Heloise Garrity, Editor