Release the natural fragrance and therapeutic qualities of nature's essential oils into your home, office or bathroom with the distinctive fragrance of Alpine Fern. NZ Spa has beautifully captured the essence and natural qualities of this beautiful New Zealand native botanical in a fabulous collection of Aroma Reeds. 100mls.
Included is a 50 gm NZ Spa Goat Milk soap. Rich in vitamins and minerals, the natural properties of NZ Spa Goat Milk Soap cleanse, moisturise and maintain soft, silky skin. Goat Milk Soap has been known for centuries as a rejuvenator – with luxurious moisturising qualities for both face and body.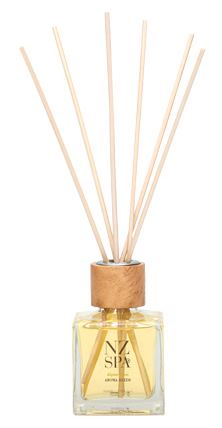 Enjoy!
---
WANT MORE? JOIN OUR NEWSLETTER!