Sale!
1 year M2woman plus Mon Guerlain EDP Fragrance and Bracelet Bundle.
$232.70
Get 1 year of M2woman plus Mon Guerlain Eau De Parfum 50ml and Limited Edition Bracelet (Total RRP $232.70) for only $169.99!
Pack also includes a limited edition Mon Guerlain bracelet packaged up in a beautiful pillow box.
Mon Guerlain, a name whispered like a caress on the skin. A name that evokes 200 years of history replete with experiences, nourished by success, expertise and generosity, illuminated by the passion of the Guerlain perfumer. Inspired by Angelina Jolie, the fragrance is a tribute to modern femininity.
Mon Guerlain is a tribute to the history, relationships and raw materials used in the generations of Guerlain's perfumery. Sambac jasmine, carla lavender and sandalwood revolve around the potent core of Tahitensis vanilla for a rich, femine scent. – M2woman Magazine Beauty Editor, Sophie Chung

ALL current subscribers to M2woman Magazine are automatically entered in our weekly Subs Club prize draw - every week!.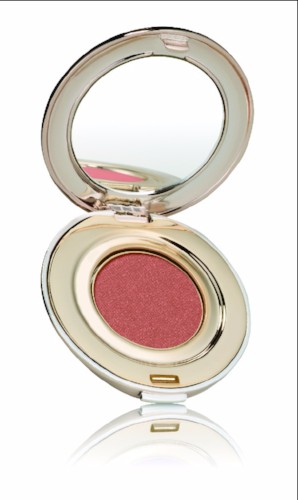 This week you could win: We've got 5 Jane Iredale Pure Pressed Eyeshadow in Steamy to giveaway! A mineral based pressed eyeshadow designed to enhance the colour and shape of the eye. The eyeshadow is highly pigmented, crease resistant and long-lasting and can be used on the cheeks as a blush or on lips as a stain. Can be used wet or dry and is gentle and safe for sensitive eyes. Each worth $41.50 - we will draw 5 winners! The draws will be made next Friday 20 October 2017. To be in our weekly draws you simply need to be a current M2woman subscriber - another exclusive benefit for subscribing. BACK TO SHOP

9 in stock