Last nights Bachelor had fans sitting on the edge of their seat as bad-girl Naz and fan-favourite Rebecca found themselves in the bottom two.
Rebecca Trelease was sent home last night after the two had an intimate chat at the cocktail party.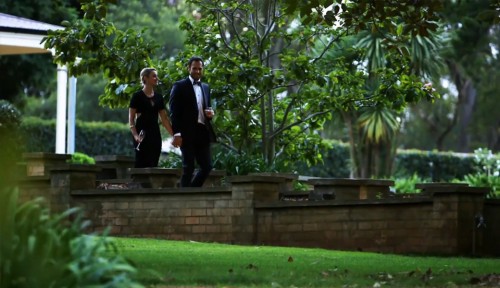 The 33-year-old is a retirement village attendant, but says her proudest moment was graduating a Masters in Film and TV, where she wrote her thesis on "The evolution of romance in reality television." Something the Herald revealed at the beginning of the series.
"I'm studying reality television," she revealed during their chat.
"I've written a, this, kind of 10 thousand word document in reality television", she said.
Of course, this study had Jordan on edge, which was seen by the look on his face. So it was no surprise that he wanted to "search a little bit deeper" about her study.
"I'm not subject matter am I?" he asked.
"I she studying me?" he asked.
"Is she studying all the girls?"
While Rebecca denied that this was the reason for her involvement in the show, it seems Jordan was not so sure.
Sadly for Rebecca her road to love is over.