The Koreans are well and truly at the forefront of beauty and fashion trends as of late, and this new corset-bra mashup designed by CHUU is just further pushing their lead.
Essentially, it's two chicken-wing-styled cutlets with adhesive on the skin side, and a lace up, drawstring tightening system on the other. It's designed to be worn solo as well as under bras and can give you the cleavage you've always wanted! Just check out these before and after shots: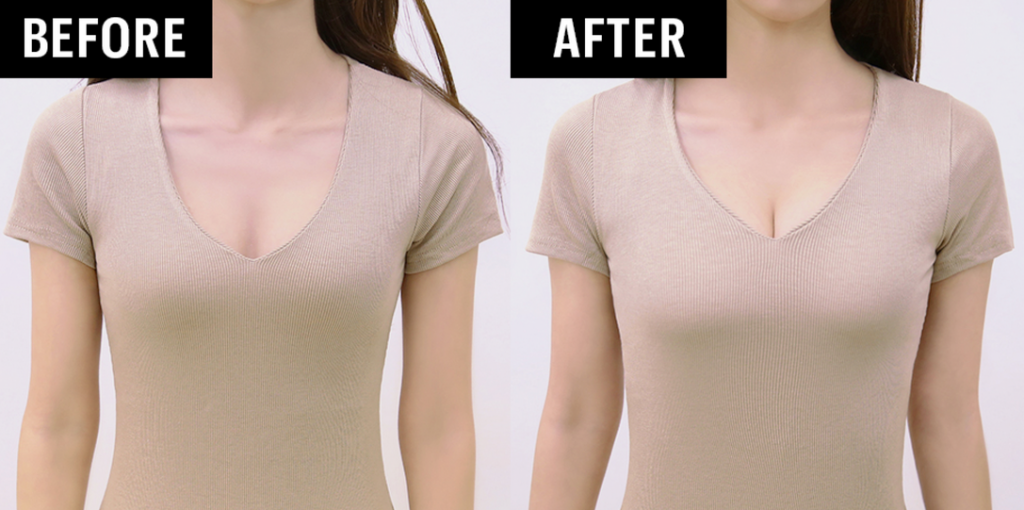 Of course it's all changeable by you thanks to that drawstring system, so if you want to go strapless but still keep it on the humble side, you can. It's currently USD$12 but there's shipping on top of that to consider. Not entirely that bad, considering what it can do…
---
WANT MORE? JOIN OUR NEWSLETTER!