Not too long ago, the world was in shock when paparazzi uploaded a series of photos of Vin Diesel featuring his 'dad-bod'. The pictures soon went viral and naturally, social media users shamed Diesel for letting go of his looks. In response to the body-shamers, Vin Diesel posted a topless photo on Instagram showing off his abs that are in tip-top shape.
He wrote in the caption,
"It is amazing the response from the journalists who I have been talking to for the last two days in New York. Today one wanted to see the dad bod. Haha.
I am wondering if I should show the picture… Body-shaming is always wrong! What do you think? #LastWitchHunter"
"The pic from yesterday… For those who wanted the show… For all the angels that love dad bod regardless…"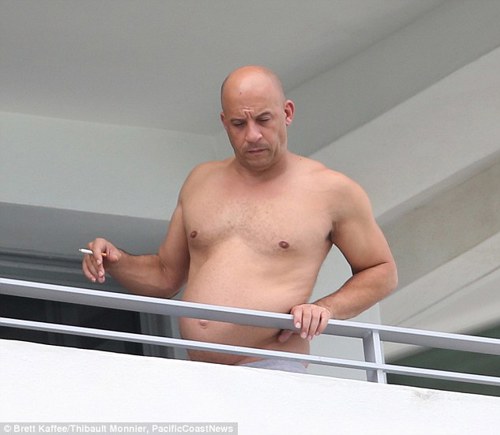 Image Credits: Men's Fitness
---
WANT MORE? JOIN OUR NEWSLETTER!