Here at M2woman we reckon we're up for a lot of new experiences and luxury destinations and accommodation. But this might be a little far for even us.
It's clearly not for the faint-hearted
Lateroom.com is giving away the chance to stay in one of their bubble hotels which is touted as having a 360 degree view of the world. The catch is that the world has a full view of you as well. Normally the bubbles are set up next to pristine lakes or lush forest glades but in this particular instance one has been set up in the centre of SouthGate, Bath's busiest shopping street.
"This transparent globe is quite possibly the best way to view the iconic spa city – and let the city see you! We're offering two couples the chance to stay for one night each inside the Bubble Room where everything you do will be on view to curious members of the public."
"It's clearly not for the faint-hearted," added LateRooms.com head of Communications Andrea Tarpey.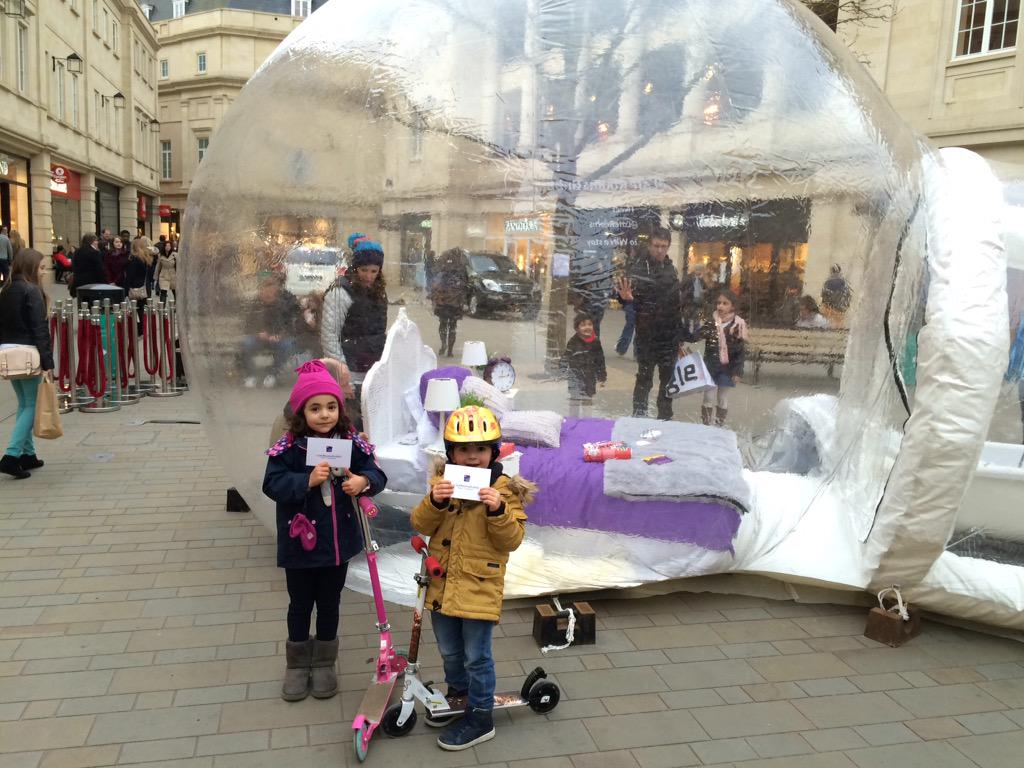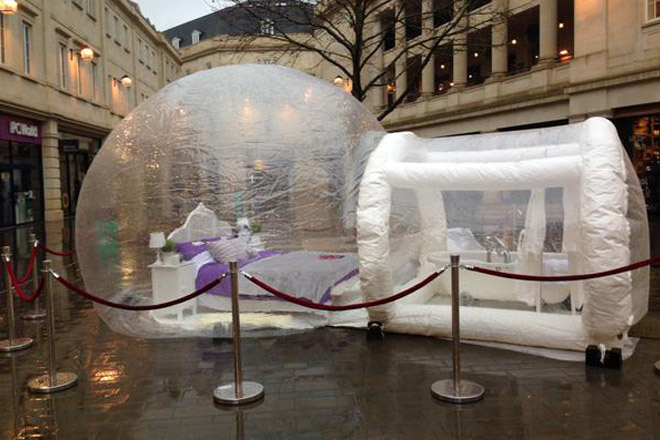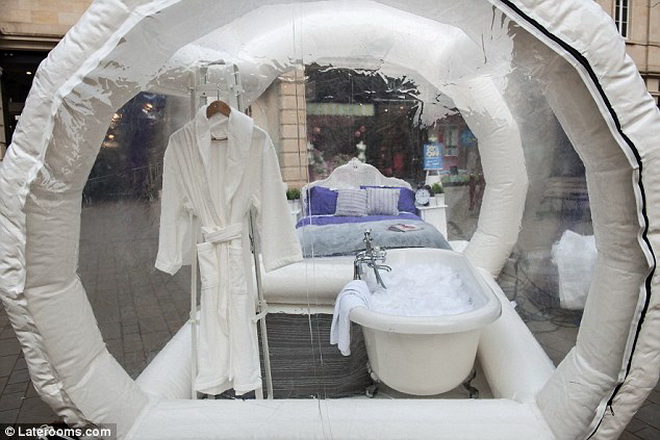 To avoid any mishaps of public indecency LateRoom teamed up with the nearby Abbey Hotel who provided bathroom & toilet facilities. So maybe that's not so bad. However the thought of having the public watch you sleep is more than a little disconcerting. That didn't stop the lucky winners from enjoying themselves though