From Icelandic hotsprings located in Lava Fields to insane crystal mines that dwarfs people in the heart of Mexico, the world is filled with amazing sites that need to be seen in the flesh. We're only given one life to do it all in, so start saving and get packing! We're in for a wild ride.
Zhangye Danxia Landform in Gansu, China
Featured on a ton of travel lists, and for good reasons, the pure spectacle of these multicoloured mountains in Gansu China are jaw dropping.
Trolltunga Cliff, Norway
The "Troll Tongue" is 700 metres up the cliff face of the north side of the lake Ringedalsvatnet, and provides stellar views of the area. Many a tourist has taken a photo snap jumping up and down on the rock, unaware it was formed approximately 10,000 years ago during the Ice Age.
The Blue lagoon, Iceland
One of the most visited and beautiful attractions in Iceland, The Blue Lagoon is perhaps the best reason to go hanging out in a lava field. Temperatures vary around  37–39 °C and the silica and sulfur rich water is said to help peoples skin.
Mont Saint-Michel, France
This commune in France looks like it's sprung right out of a Disney Movie. The island has had some sort of fortifications since the 8th century. Accessible during low tied, and fully defended at full the Mont Saint-Michel remained unconquered during the 100 Years War. It made such a good fortress the creators of Lord of the Rings used it as inspiration for Minas Tirith.
Shipwreck beach,  Zakinthos, Greece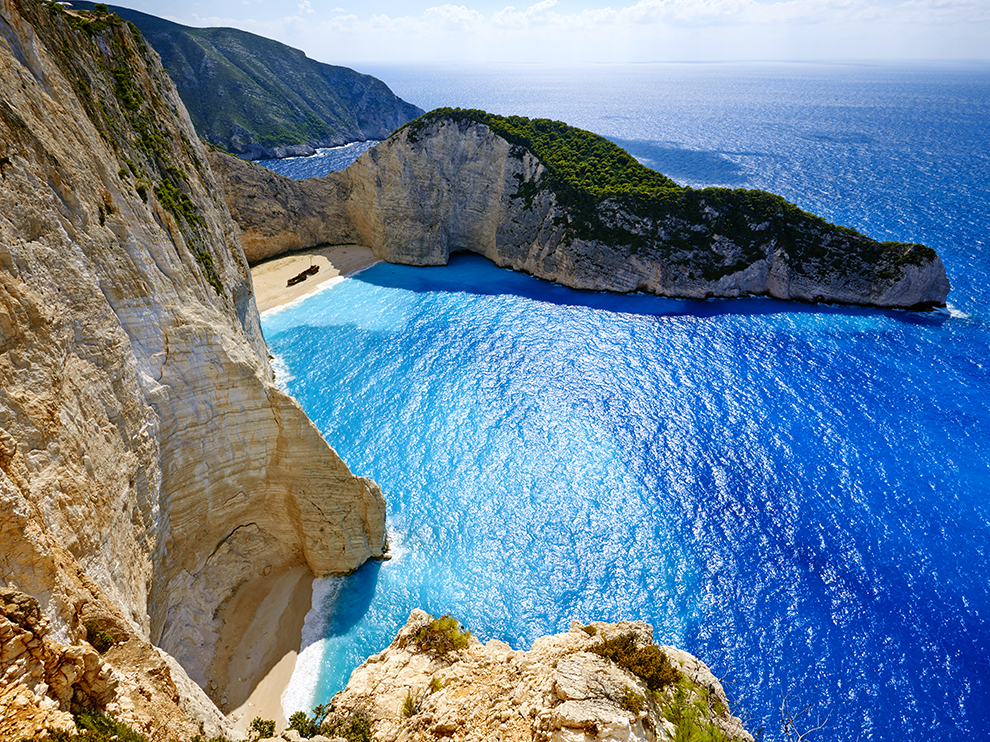 This exposed cove is only accessible by boat, and boasts sheer limestone cliffs and some of the clearest blue water you'll ever see. You're gonna need to take a tour out to it though unfortunately.
[shortcode id="33529″]