An empty church in Chicago has been given a modern treatment by Linc Thelen Design with a collaboration with Scrafano Architects to create this fantastic family home.
It's a unique space, with stained glass windows of the original building remaining and a huge 25 foot vaulted ceiling to deal with. Other remaining parts of the chapel are the bell tower. Who doesn't want a bell tower right?
The remaining stain glass windows and a splash of warm yellow colouring to the otherwise sleek white interior.
Have a peek inside!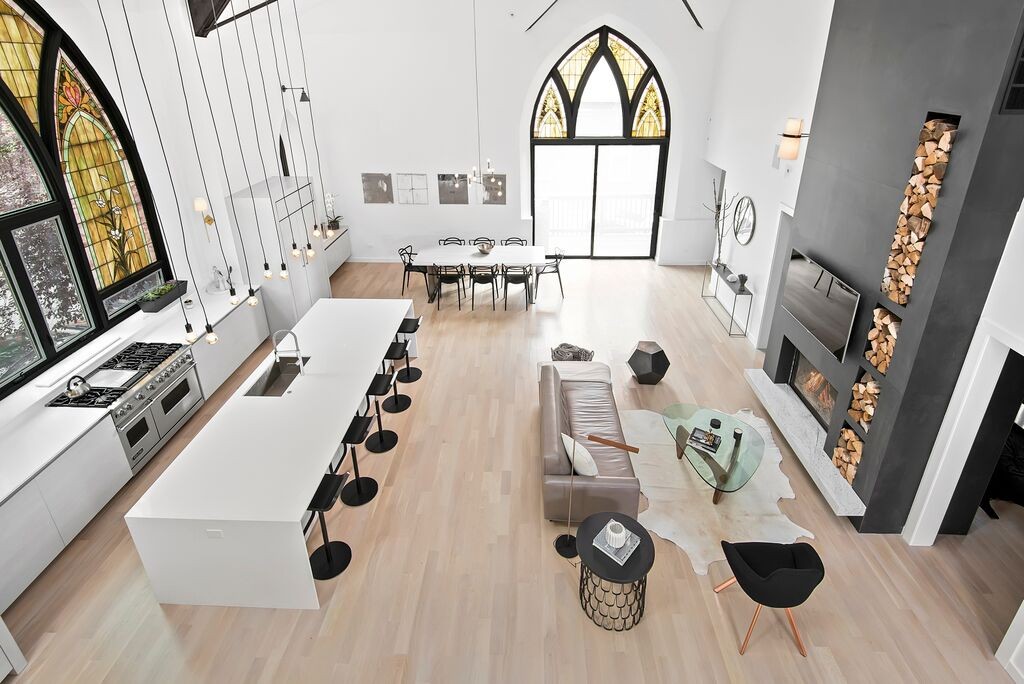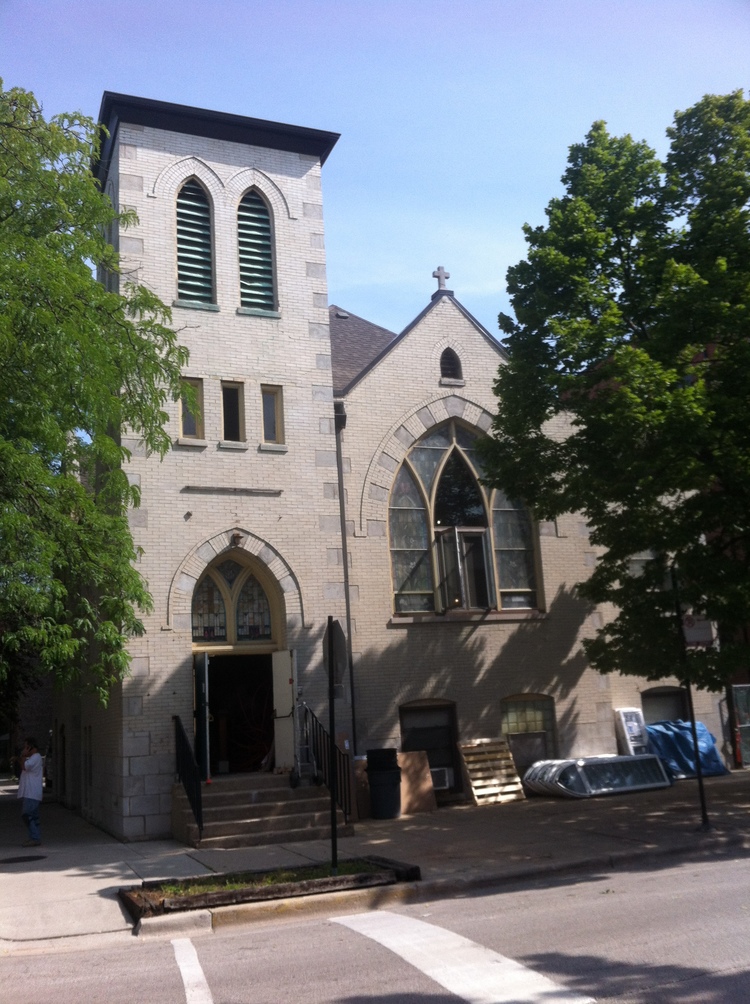 [shortcode id="33529″]