For two weeks Clapham station's advertising has been completely replaced with pictures of cats. Over 68 ad locations have now become charmingly inoffensive due to a massive effort from the Citizens Advertising Takeover Service (CATS) and Kickstarter backers.
This isn't just a piece of culture jamming however, although it is totally that, a lot of the cats featured in the pictures are from Cats Protection, the UK's largest feline welfare charity and Battersea Dogs & Cats Home. So while we're now subjected to a little less in your face advertising some kittens might be able to find a new loving home.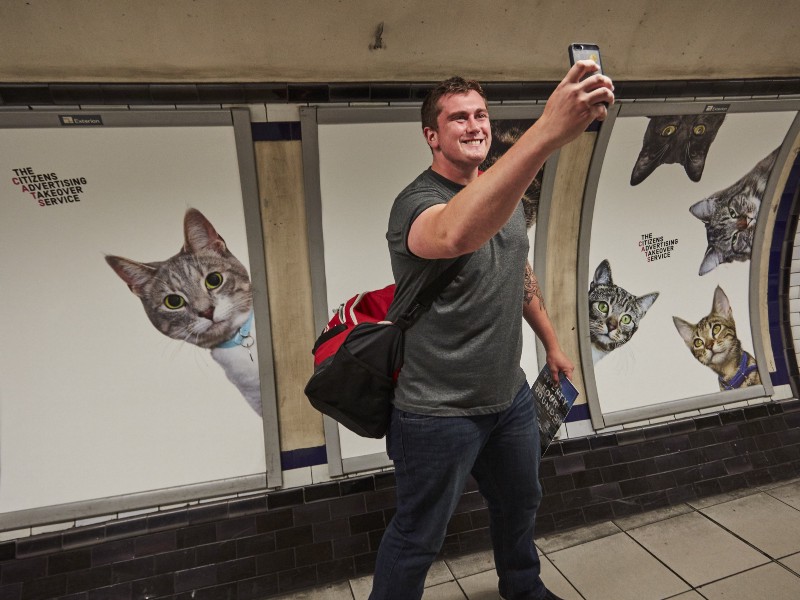 The idea for this campaign started with one thought, "imagine a world where friends and experiences were more valuable than stuff you can buy" says James Turner founder of Glimpse.
They needed a subject though, Turner wrote on Medium, "Beautiful forests? Time spent with family? Hmmm. We wanted this to become famous, so we needed something the internet would love. Frame it that way and the answer's obvious. Cats."
Suffice to say cats did the trick. Look out for more campaigns from these guys changing the world a little bit at a time. All it took were 683 backers pledging £23,131 among them.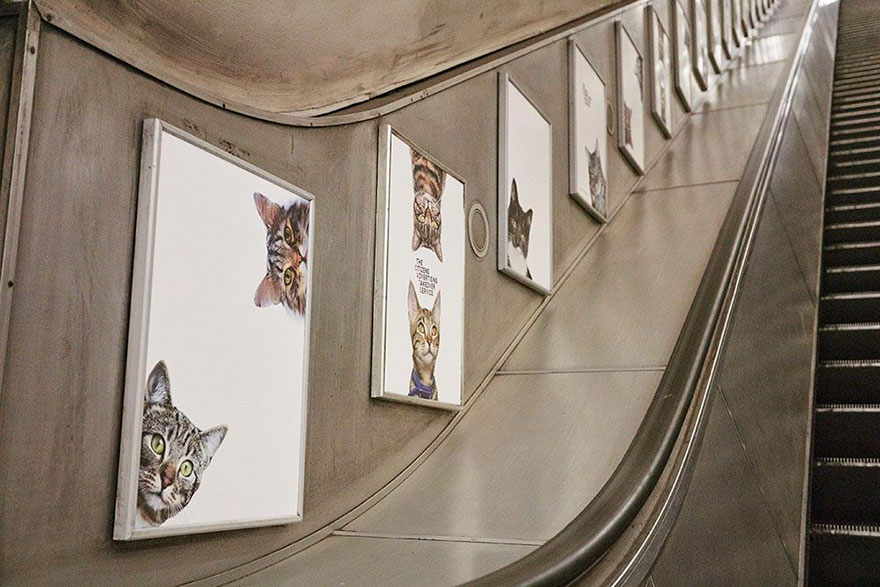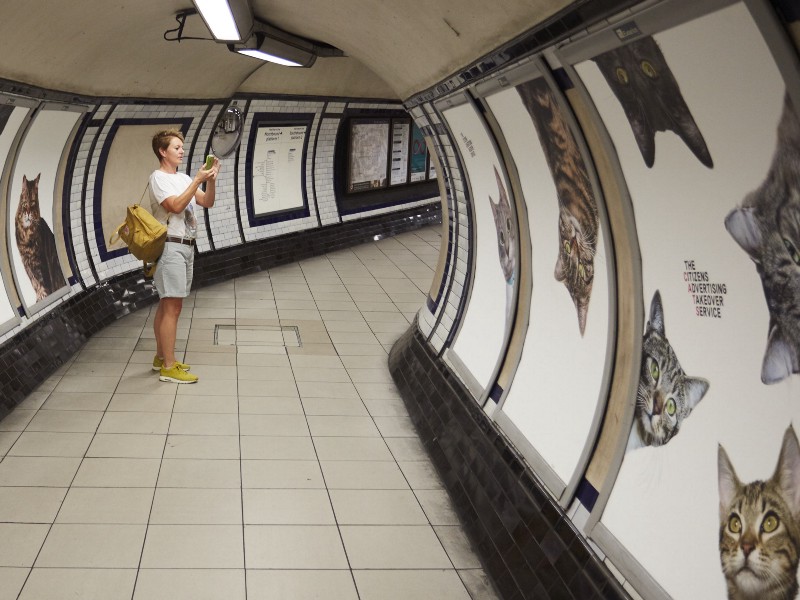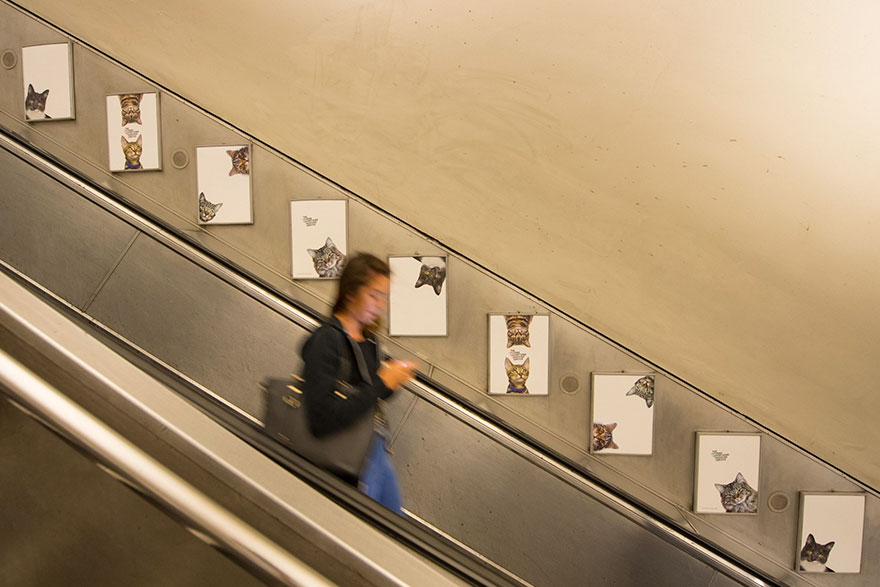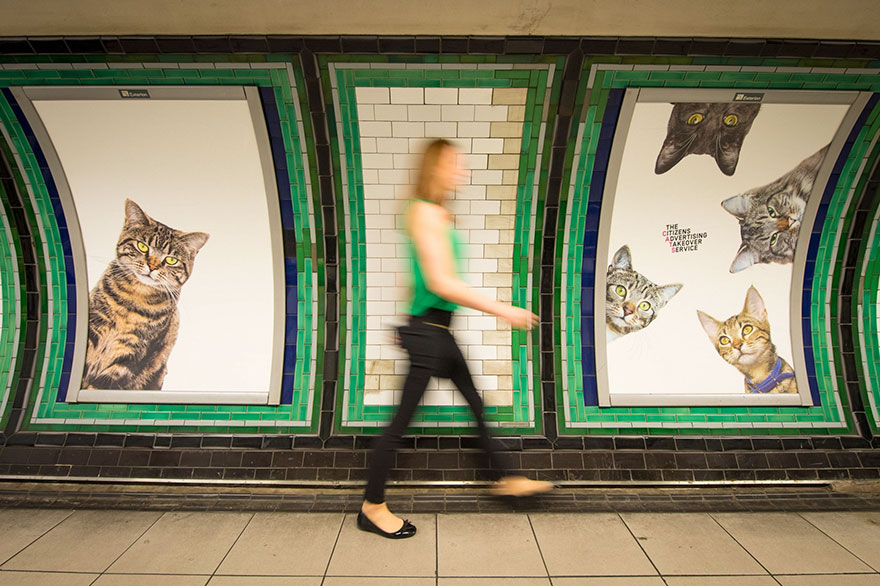 [shortcode id="33529″]