This Gluten-Free Pizza Dough Tastes as Good as the Real Deal
Let's be honest, most gluten-free alternatives don't have the best reputation for being as tasty and satisfying as the 'real dough'. We've tried everything from cauliflower pizza bases to eggplant mini pizzas, which are delicious in their own right but still far from the real deal. Luckily for us and our coeliac friends, Home St. have vowed to change our perception of gluten-free and satisfy our pizza cravings. They've brought us their GF, sprouted, good seed pizza bases ($6.90). Top them with anything from the classic mozzarella, basil, and tomato to something a little more creative. You can do whatever you like with these bases and not feel sluggish the next day! These pizza bases will soon become a staple in your cupboard. Grab your gals and invite them over for movies and 'make your own pizza' night – the perfect combo!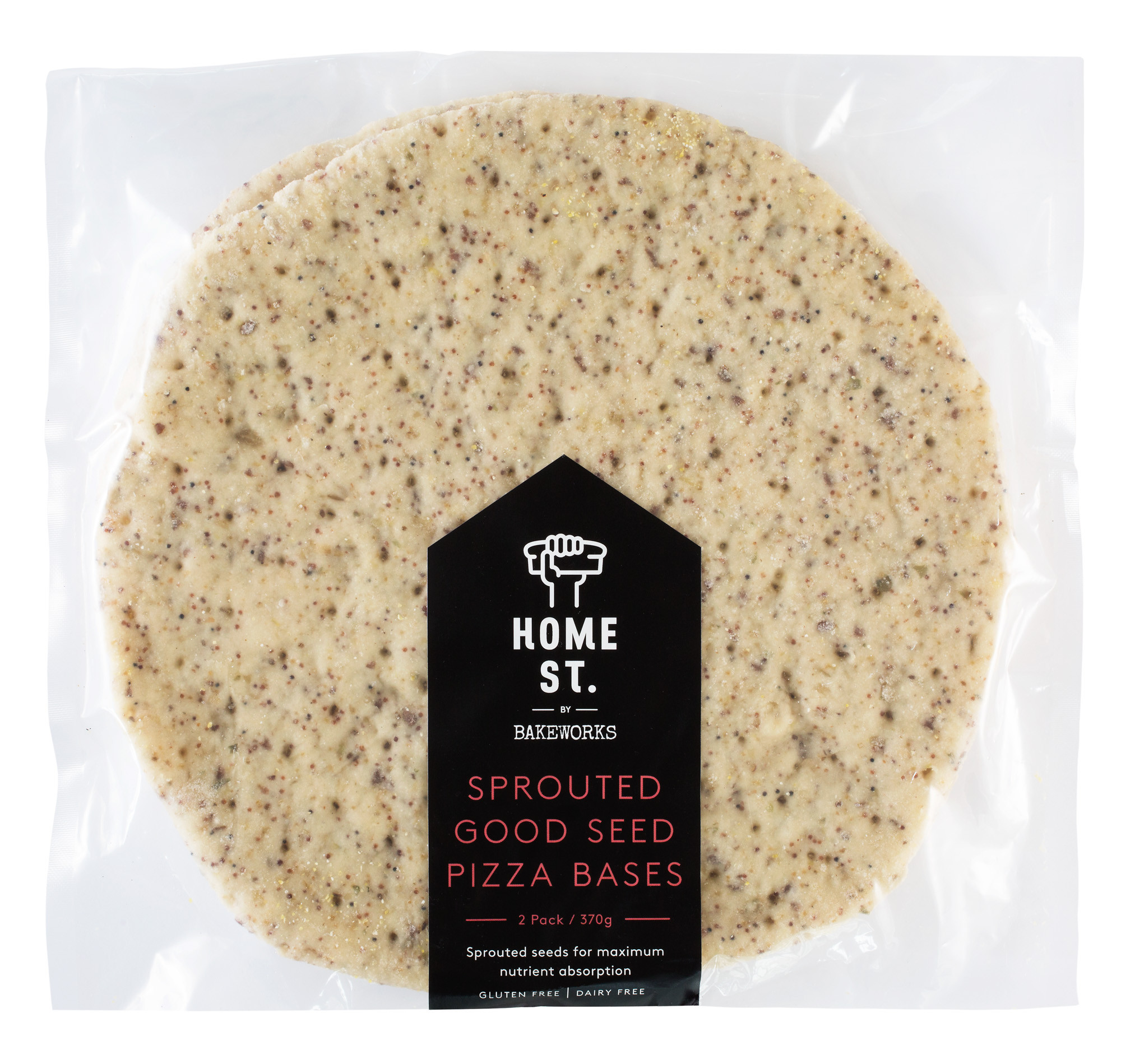 NUTRITION INFORMATION
PRODUCT:
HOME ST. SPROUTED GOOD SEED PIZZA BASES
SERVINGS PER PACKAGE:
12 (6 PER BASE)
SERVING SIZE:
31gm net
AVERAGE QUANTITY PER SERVE
% DAILY INTAKE* (PER SERVE)
AVERAGE QUANTITY PER 100GM
Energy
307 kJ
3.5%
992 kJ
Protein
1.6g
3.2%
5.1g
   Gluten
Not detected
Not detected
Fat, Total
3.3g
4.6%
10.6g
Saturated
0.5g
2.0%
1.6g
Carbohydrate
11.5g
3.7%
37.1g
Sugars
0.6g
0.7%
2.0g
Dietary Fibre
3.5g
11.6%
11.4g
Sodium
43mg
1.9%
140mg
Potassium
99mg
3% RDI
320mg
Vitamin B1
0.04mg
3.6% RDI
0.14mg
Vitamin B6
0.05mg
3.1% RDI
0.17mg
Iron
0.4mg
3.3% RDI
1.4mg
Magnesium
15mg
4.7% RDI
49mg
Manganese
0.20mg
4% RDI
0.66mg
You can get yours here and at other online retailers.
You'll also like: