When you think of high-end luxury skincare, there's no doubt that most of us would immediately think of a certain, iconic blue jar. The Rolls Royce of skincare, La Prairie is most certainly regal, opulent and a status symbol of upper class society. With a price-point from $300 up to $1000+, it's a hefty digit that could leave you weak at the knees. However, in celebrating La Prairie's 30th Anniversary of their best-selling Skin Caviar Collection, I thought it would be worth briefly explaining why it's worth the mountain of pennies. Its impressive history may sound almost mythical – heck it could be considered biblical!
Convinced that science could unlock the potential of eternal youth, Zurich University graduate Dr Paul Niehans founded Clinique La Prairie in 1931 to research cellular rejuvenation, more commonly understood these days as "anti-aging," "youth extending," or the many promises you may have received of "turning back time." An obsessive concept that humans have always deeply desired, Dr Niehans scientific breakthrough in cellular therapy soon allowed his clinic to evolve into a sanctuary of tranquility and vitality for elite echelons in the political and art worlds. He had administered his pioneering idea of cellular replacement to treat a woman suffering from an illness that experts deemed terminal. Her recovery and life extension of 40 years drew in the treatment of 5,000 clients, including Pope Pius XII, in which a membership to the Papal Academy of Sciences was given to Dr Niehans in gratitude for the Pope's revival.
Following the success of his highly exclusive rejuvenation treatment, Dr Niehans published his book Introduction to Cellular Therapy and was dubbed a rather legendary title – "The Father of Cellular Therapy." Dr. Paul Niehans famously once said, "It is not only about adding years to life, but adding life to years." To that I say, "Amen Father". Sitting on a goldmine idealogy that was backed by his reputation to resurrect the dying in a similar fashion to Jesus, Dr. Niehan extended the concept of cellular rejuvenation into skincare where the "legendary" line of La Prairie was born.
With a single quest to fulfill our desire of timeless beauty, Dr Niehans formed the building block of La Prairie's skincare products with his Cellular Complex. Founded in 1978, the formulation has evolved continuously, adapting to the latest cutting-edge technology to feed energy back into the cells and enhance the skin's own natural renewal. What's interesting is the way in which the labs are divided to ensure that no single researcher, technician or chemist can attain the full formula; one lab is dedicated to the yeast fermentation process, one for the micro-organism fermentation process and a third lab, in which the secret formulations is blended and created. I wouldn't be surprised if they hired the secret service to guard the labs with their lives.
The most renowned collection houses precious, glistening black caviar beads that ooze the ideals of luxurious fine living. A dense source of marine DNA, omega-3 fatty acids, vitamins and proteins, the caviar is developed into powerful concentrated infusions that lift and firm the skin. After 30 years since its first release, the Skin Caviar ritual still remains to be the most indulgent, prestigious and results driven skincare regime available over the counter.
Skin Caviar – The Ritual
Step 1: Skin Caviar Essence-in-Lotion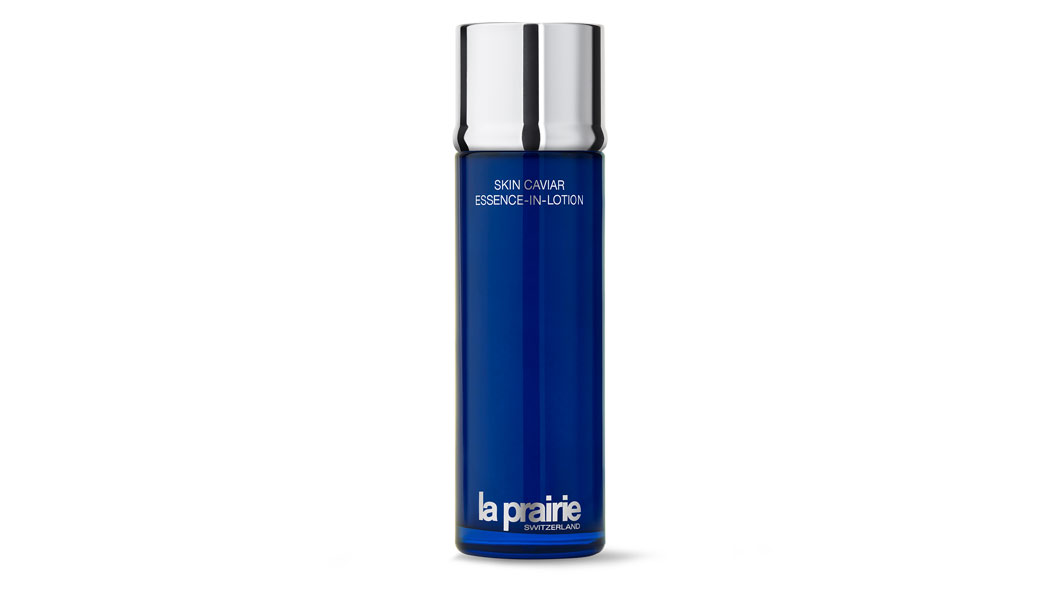 After cleansing and toning (optional), ensuring there is no oil left on the skin's surface, use the Skin Caviar Essence-in-Lotion to prep the skin and optimize the effects of the following treatments. Infused with distilled caviar water, the essence contains the most delicate elements of caviar. Pour a small amount into the palm of your hands and massage together. Sweep this gently over your face and neck with light pressing motions, avoiding pressured sliding. Massage until completely absorbed.
Step 2: Skin Caviar Liquid Lift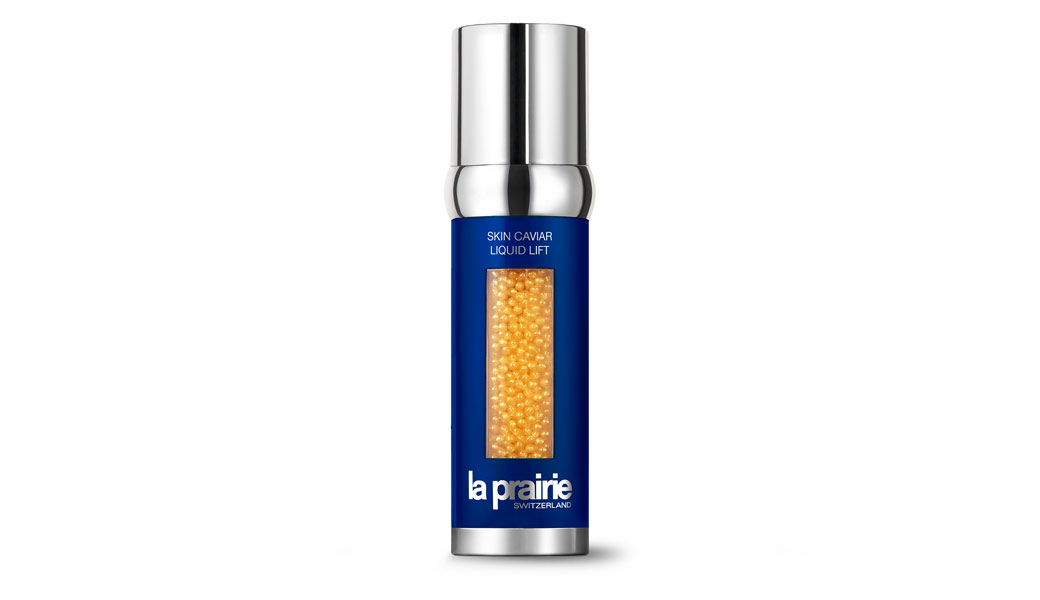 First off, let's just appreciate how beautiful this packaging is. A window to showcase the golden pearls, the aesthetic representation is a tribute to the extraordinary caviar beads. Enriched with the extract, it immediately lifts and firms the skin for taut, younger-looking skin while offering these results over time. Press the activation button and shake until the pearls dissolve. Use one to two pumps worth and smooth the satin-feel serum onto your face, neck and décolleté.
Step 3: Skin Caviar Luxe Eye Lift Cream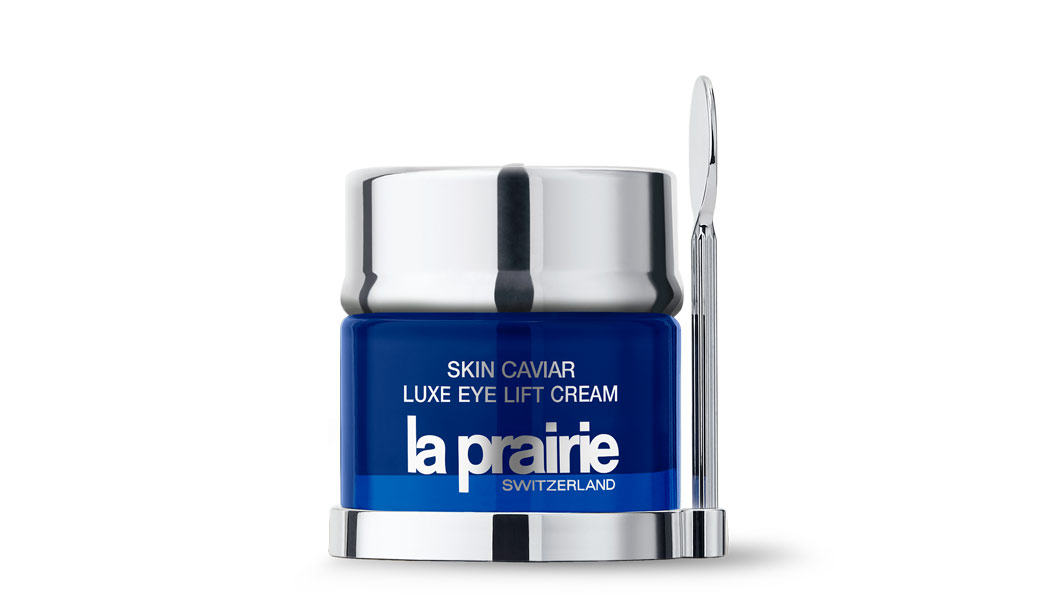 The skin around your eyes are the most delicate areas of your face where you will see the most brutal signs of ageing.; loss of firmness and elasticity, puffiness, dryness, wrinkles and dark circles. An intensely rich caviar extract-infused treatment, the Skin Caviar Luxe Eye Lift Cream targets seven concerns – fine lines, wrinkles, loss of firmness and elasticity, puffiness, dark circles and dryness. A smooth consistency that melts into the skin, dot the cream under the eyes and gently smooth along the brow bone.
Step 4: Skin Caviar Luxe Cream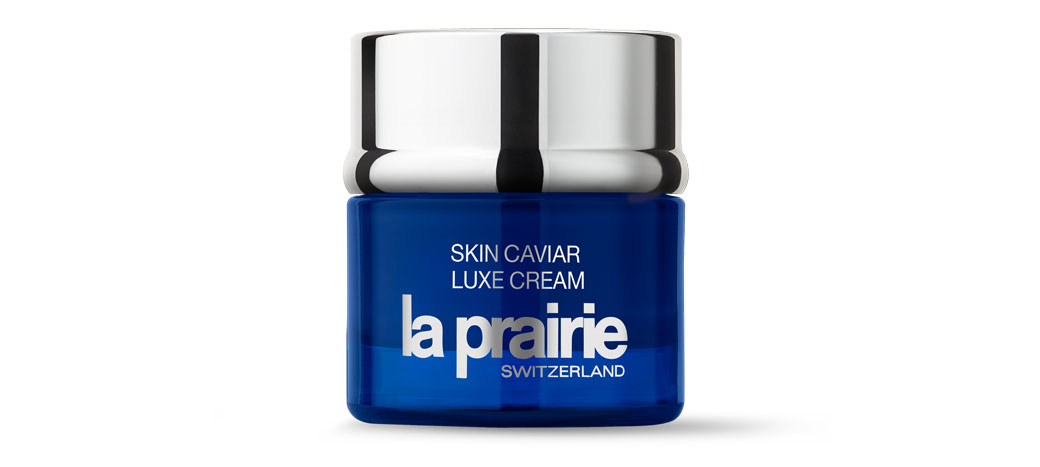 The most iconic product of La Prairie, the application of this cream is a lavish experience in itself. Leaving your skin feeling soft, bouncy, nourished and replenished with plenty of moisture, the Skin Caviar Luxe Cream will transform the level of elasticity and tightness and boost long-term firmness. Use a spatula to dispense a small amount to the back of your hand. Pick up the cream with your fingers and massage gently until absorbed.