Being a conscious consumer is massively important these days. It's a trend that's on the rise, and for good reason. Brands need to grow more transparent surrounding their ingredients, and this transparency will only ever be a good thing for everybody. It builds trust, which builds loyalty.
We spoke to Danijela Unkovich, a local nutritionist and SKIN by ecostore ambassador about what we can do and what we should look out for.
There's a growing crowd of concerned consumers who are desiring ingredient transparency – how would you suggest taking the first step in this research when there is an abundance of misleading information on the internet? Further from this, what are some top tips in becoming a conscientious consumer?
While the internet is a crowded place, and sifting truth from fiction can be challenging and confusing at the best of times, a company's website is the easiest and most accessible port-of-call to assess a product's ingredients. The information provided on a product's packaging is often limited – and a company with a commitment to transparency will delight in sharing more about their vision, their ethos, what exactly they're using in their products and where they source their ingredients from. In instances where they don't, their customer service should be able to readily supply it.
While this may require a little more effort on your behalf, it's possible some companies may simply not be aware of this growing interest in transparency, and your contact may be an encouragement of sorts to answer the calls of their consumers – so, don't be shy.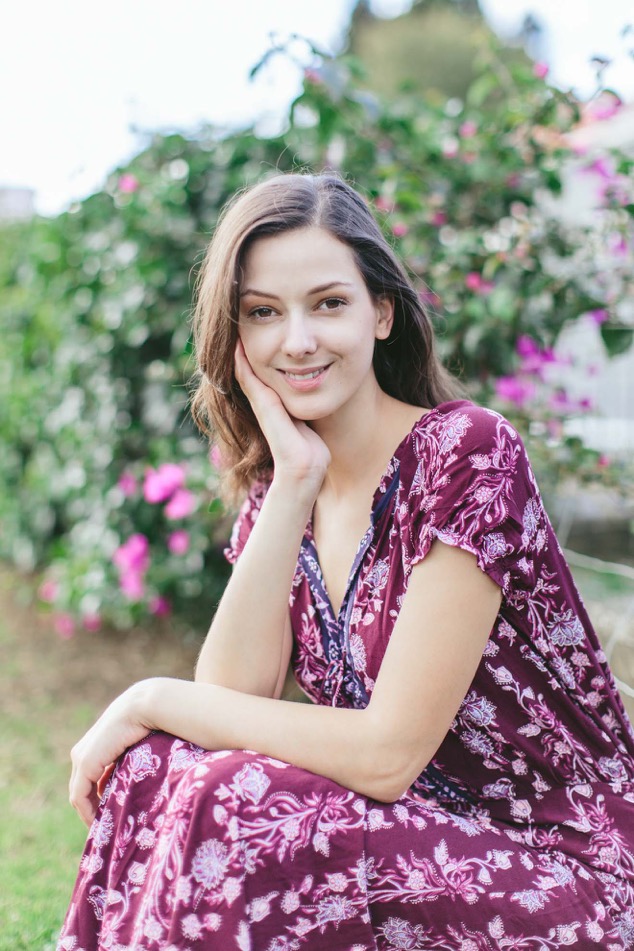 Beyond this, for those wanting more ideas on how to be a conscientious consumer, consider these tips:
Research. The more we know, the more informed we are in making decisions. Dig a little deeper, and if you come across something you may not like, either inform the company or make the decision to support another who is more aligned to your values.
Buy less or only items you truly love. Being a conscientious consumer comes back to differentiating between wants versus needs. We live in a world where we have have all of the things we could possibly want at our fingertips – but do we need them? Avoid impulse purchasing, and consider items carefully before you buy.
Support local. Whether it is food, clothing, materials, cosmetic or skincare products, as New Zealand is relatively isolated, our locally grown and produced products have a much smaller carbon footprint than items travelling to us from afar.
What is your opinion on who is responsible for mass consumption? Would you say that the first step begins with us? Who needs to start and what needs to change for a fundamental shift in this world of consumption?
Marketing tricks and circumspect claims aside, the power to influence organisation's products and methods ultimately rests with us – the shoppers.  One only has to see the recent outcry over misrepresented free-range eggs that were pulled from New Zealand supermarket shelves to know that we have the power, but also the responsibility. Shifting blame and waiting for something to change is not a proactive response.
The products we buy always impacts someone beyond ourselves. Where we spend our hard-earned dollars signifies and communicates on a deeper level what we wish to see more of in the marketplace, whether it be cost, quality, values or sustainability. Our support keeps company's afloat and their practices in play. We ultimately hold choice, and with that power.
One only has to see the recent outcry over misrepresented free-range eggs that were pulled from New Zealand supermarket shelves to know that we have the power, but also the responsibility.
Yes, our purchasing power can be affected by many factors which impact our decisions – an important one not to disregard being our budget and finances. However, wherever it fits into your life, if you care about something, use your purchasing power to support a better tomorrow that includes more of whatever that may be. Whether we're aware or not, the concept of using our dollar to vote sends a message. While we may perceive ourselves as unable to make a real difference. If enough people cast their vote change can, and will, occur.
This fundamental shift of becoming a more conscious consumer comes back to pausing and thinking before we purchase a product. Abolish the disconnection to the supply chain that can mindlessly occur as a consumer, and take a step towards asking more questions on whether a product really aligns with yourself and your values. Then tell your friends and family, share it online and really endorse the product – for some, a lack of awareness may be the only thing stopping them from an entirely new way of thinking.
---
We spoke more with Unkovich about ingredients that we should look out for within skincare products. Check it out!