There are gifts flying left right and center at a wedding. My own wedding was on a budget, and my Fiancee used her pottery talents to make a set of bowls with hand-grown herbs in them (to be fair on the herbs, they mostly grew themselves). It was a nice personal touch that also tied into our crafty theme. I got my groomsmen obligatory flasks of whisky.
But how much does everyone else spend when they aren't thinking of creative ways to get out of it. It's one of the big questions that people on all sides of the wedding dynamic ask. Let's start with the guests.
According to data pulled from The Knot 2016 Wedding Guest Study wedding guests spend an average of $118 on the wedding gift.
Nearly one-third (29%) of guests gifting money in the form of cash or check. One in ten (10%) wedding guests and attendants give a gift card, and 7% contribute funds to the couple's honeymoon.
What about people that are a little closer to the couple? Bridesmaids and groomsmen gift an average of $177 per gift. Personally, I think that these guys don't need to give anything at all if they've been supportive throughout the lead up to the wedding.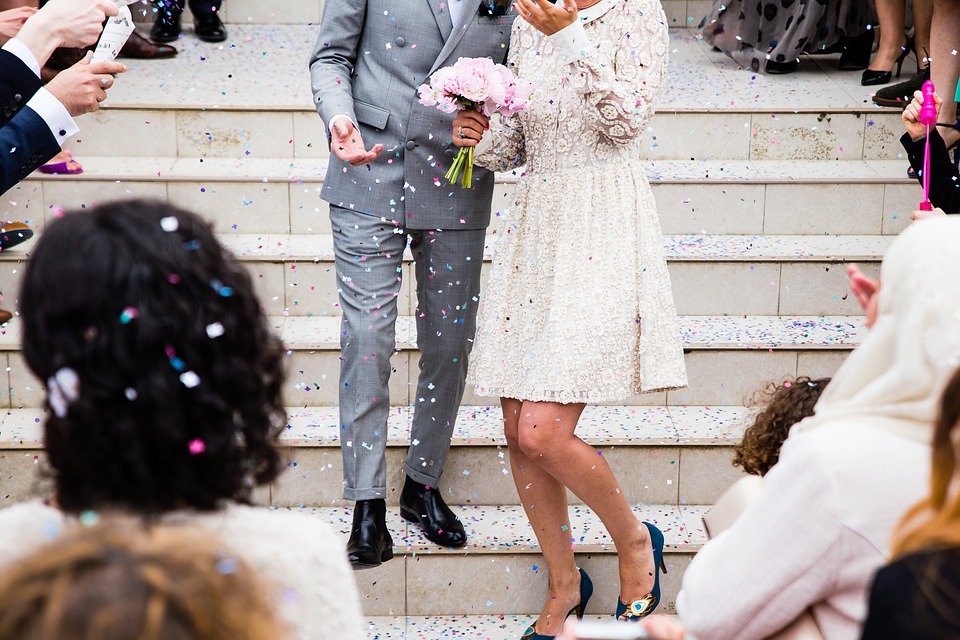 Among wedding guests who attended a bridal shower (23%), 8 in 10 purchased a gift for the shower, spending an average of $75. Nearly half (49%) of bridesmaids and groomsmen celebrated with the couple at an engagement party, with 23% purchasing a gift for the couple and spending an average of $160 on their gift.
One interesting statistic found that the Millenial generation is happy to help charities. So if you were having trouble putting something on your registry, consider putting a charity on there instead. They could use the help!
As a final reminder, these numbers are in USD, and don't feel like you need to keep up with everybody else. Gift giving shouldn't be a comparison thing.
Our header photography was provided by Smart, take a look at their shot list for your own wedding!