Winnie Chen, 17, is about to head out to UCLA to continue her education. During that time she's going to be bunking with two other girls, one of which has a very particular list of demands.
Apparently the three girls had been communicating via email due to Ashly not wanting to get a social media account to Facebook chat. After less than a day Ashly sent this massive email saying that no one had responded to her emails yet. Winnie shared the screenshots on her twitter account…

Winnie's other roommate Guistinna, unwilling to take any shit, came back with some heat of her own.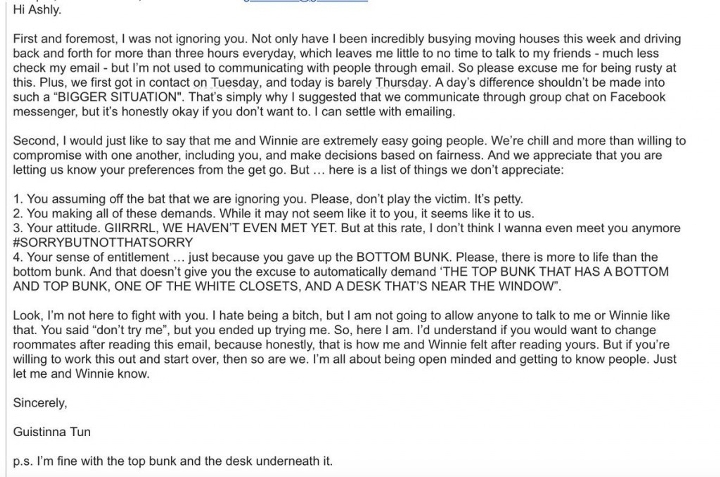 Ashly followed up with a final response, noting that she's "mature enough to put out the fire myself" but then adds "however" and three more paragraphs.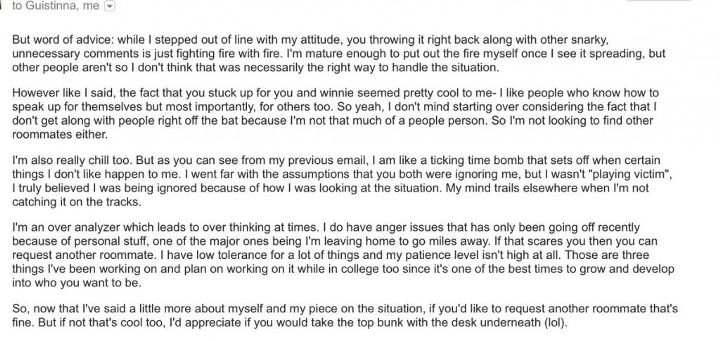 Hopefully they all sort it out, starting uni life with this much exposure is never going to be good. Winnie got spooked by the whole thing and applied to housing to get a new room.
Now Read: Adorable Cheering Hedgehog Gets Funny Photoshop Treatment