Designed by Noem a Barcelonia based firm who specializes in minimal CO2 emission designs, this futuristic home looks like it has dropped out of the future.
Clearly based on oldschool science fiction this home on stilts goes out of its way to provide a futuristic experience.
The Spaceship Home was born out of a project for a client who wanted a quick, intelligent design construction to enjoy the panoramic view of his plot. His passion for the cinema, home automation and comfort were merged into the design.
"He basically told us he wanted a mother ship," says Pol Guiu, cofounder of NOEM.
The house is composed of wooden prefabricated modules which are attached to a metal frame 4m above ground level. Access is by a "real airplane" staircase that belonged to Spanair, and which, restored and modernized, recognizes and welcomes its owner.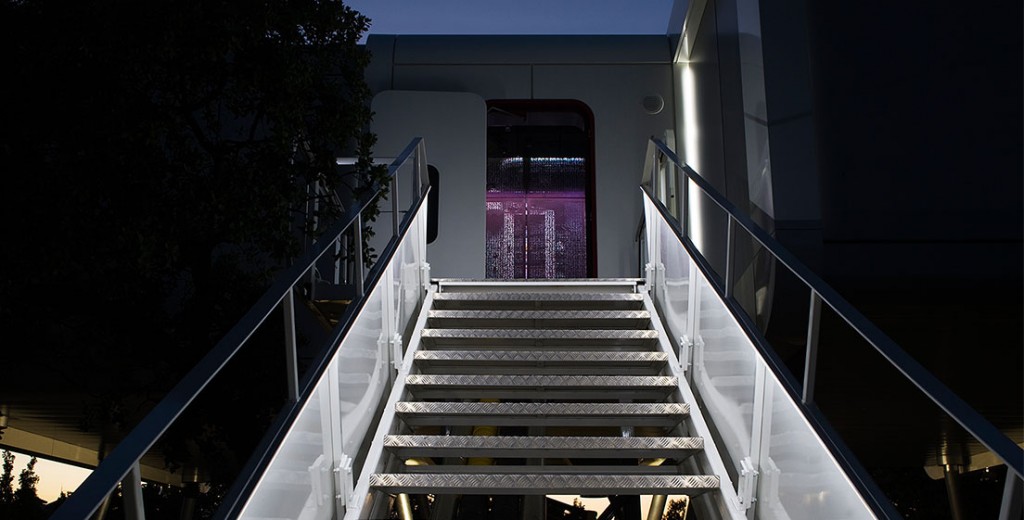 "Elevating the home also gives the impression that the structure has 'just landed,'" Guiu says. "And that it could get up and 'walk' away at any moment. But we needed the whole thing to have consistency, so we had to think hard about the staircase. How does one ascend a spaceship?" 
An aesthetic metal "Star Wars" control panel centralizes the house's facilities and presides over a restrained and functional interior. At the touch of two built-in iPads in the control panel the owner can manipulate water and air temperature, heating and cooling, electricity consumption, illumination, security devices, and blinds, as well as read a real-time picture of the night sky.
It is made out of three modules, one of which houses all the apartment's facilities and equipment: it is the technological hub of the ship. The other two, combine a solid wooden structure with large openings that allow complete enjoyment of the views.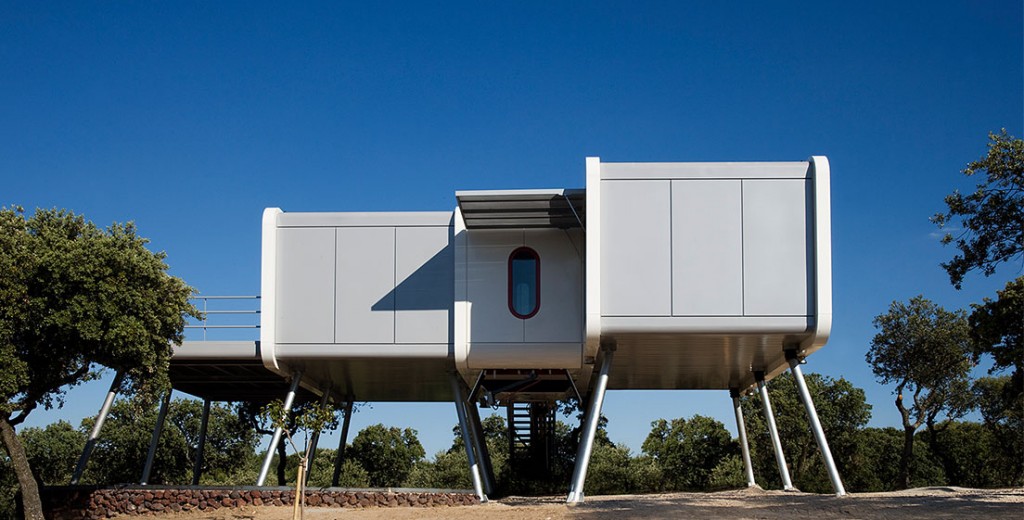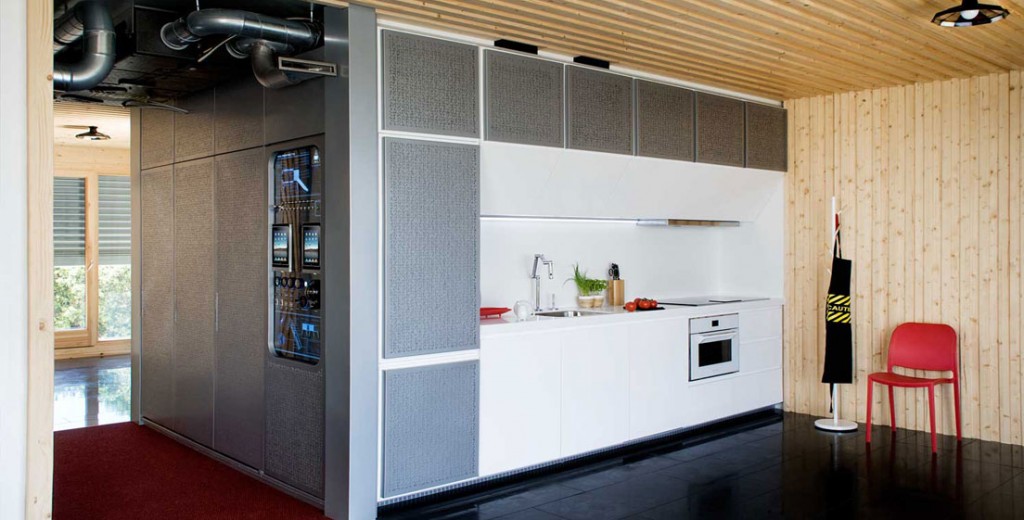 [shortcode id="33529″]