The ability for homeowners to make a little extra cash through Airbnb has created a range of new horror stories.
In the last few years, Airbnb has soared in popularity, with over 60 million users worldwide.
With over 2 million listings to choose from, consumers' are flooded with options.
This growth has also spawed an entire website 'airbnbhell' dedicated to sharing uncensored Airbnb stories.
I myself have had plenty good experiences with Airbnb, but this selection of 'horror stories' makes for a… concerning read.
1. Where it all started going wrong
For $35 a night, an apartment on E. 27th St. New York City sounds like a mint deal. However, this nightmare setup has been dubbed the 'worst Airbnb listing ever'. This 2 bedroom apartment has 8 beds in each room and 6 in the hallway. If enough people were to 'snatch up' this bargain, host David Jaffee was set to make $250,000 a year. He has since been banned from the site but still manages to find ways around this and creep onto other short-term rental sites.
3. Paris apartment far from 'Calm' and 'Cosy'
"This is one of those rare Airbnb horror stories that are so wild, it's hard to believe," explains the guest.
After arriving to their Airbnb location, they soon discovered that it was nothing near the 'calm' and 'cozy' apartment on a cute side street that had been described online – rather in the middle of a 'ghetto'. Before the guest arrived, the host sent over 100 WhatsApp messages which had nothing to do with the rental. When one of the neighbours discovered he was an Airbnb guest, they told him Airbnbing in this complex was illegal and tourists were generally not welcome. Read more here.
4. Guests cooking 'pot butter'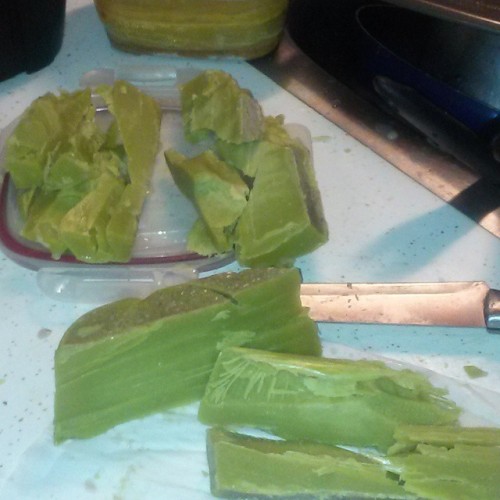 One host had guests arrive over New Year's Eve that were supposed to spend the next few days skiing. Instead they invited six other guests and stayed inside cooking pot butter. The host's 'beautiful house' was trashed with food, garbage, wet towels and dirty dishes. "I was horrified by the level of mess left behind, but the worst part is the stench of the marijuana butter/oils they made and used to make brownies and cookies. I don't get why someone would destroy a beautiful home," commented the host.
5. 3am eviction in Venice Beach
On a business trip to Venice Beach an Airbnb guest had a friend visit from San Diego for dinner. "I introduced him to the host's girlfriend because she was in the yard watering the flowers." The host was 'super nice' and recommended where to eat and see things while in town. She asked whether the friend was staying to which the guest replied, "it depends on how late dinner goes". The host's girlfriend then pounded on the door at 3.30am claiming the rules had been broken by having a friend to stay. This was then followed by threats the police would come if they didn't leave immediately.
6. New York apartments used as brothels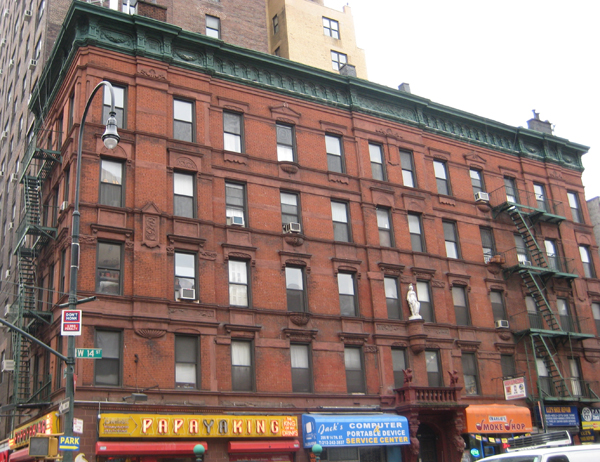 As a home owner, Jessica Penzari's worst nightmare came true when she rented out her New York apartment. The woman claimed she was in the army where in reality she was using Airbnbs for her prostitution work. The only reason she was alerted to the fact, was that cops were called to her apartment because of a disagreement between the woman and one of her clients. The New York Post reports they often see prostitutes posing as tourists to avoid cameras and save money on hotels.
7. Sexually assaulted and trapped in room by transgender host
The New York Times reported a horrifying ordeal that took place when 19-year-old Jacob Lopez was visiting Madrid. The host, was born a female and living as a male, repeatedly tried to kiss him when he arrived to the apartment.  When he refused, she ordered him to take off his pants unless he wanted to sleep on the streets without his belongings. He began messaging his mother who discovered Airbnb would not give her his address and she would have to retrieve it from him. At this stage, the host had cut off the internet access. The host began rattling in the kitchen drawers, leaving Jacob fearing she had a weapon. He eventually concocted a story that friends knew where he was staying and would call police if he did not meet him. He managed to escape and file a police report.
8. Host dies halfway through stay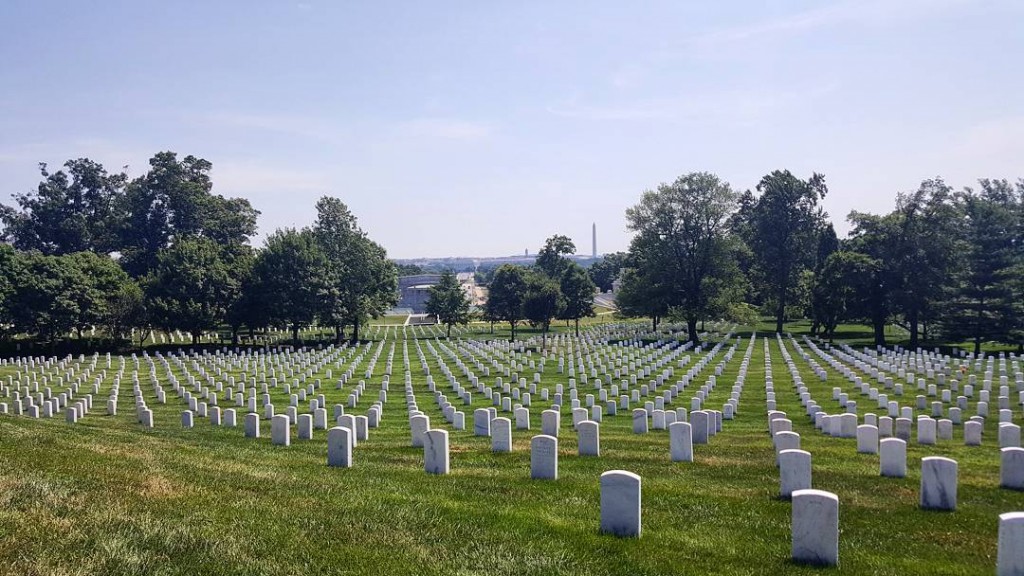 Halfway through Jordan Ruttenberg and his friend's stay at a summer rental in Brooklyn they noticed messages on their host's Facebook profile saying "hang in there" and "we need you". They soon found out through a friend of the host that she had overdosed and had been taken off life support. They had only met once on Skype, but for the remaining weeks they both found it "unnerving" looking at the photographs of their now-deceased host and staying in her space.
9. Home destroyed by Airbnb guest in "drug-crazed" orgy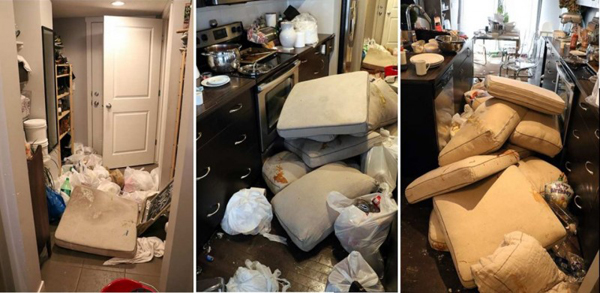 After renting their Canada home to a group of four people allegedly in town for a wedding, Mark and Star King became concerned after receiving messages from neighbours. Apparently, a party bus had arrived with more than 100 people. The Kings returned to find their home packed with partygoers, once they were finally out of the house the damage was overwhelming. Broken furniture, shattered glass, used condoms, and body fluids covered the house. Airbnb promised to pay the damages, estimated at $75,000.
10. Host makes move made on girlfriend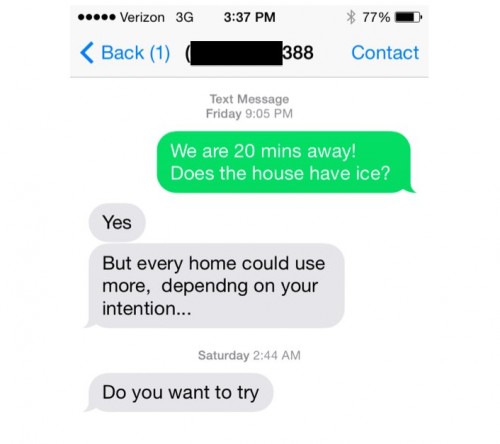 Joseph Valardo rented an apartment in the Hamptons using Airbnb. He got a weird text message from the host at 3AM which read, "Do you want to try." The host of the house later showed up completely wasted, and asked Valardo, "The girlfriend, she's cool, right?"
It looks like both being a guest and host aren't completely safe, but remember, these are some of the worst!