Engagement photos are a contentious issue for some couples.
For some, there is no questioning that their love should be captured at such a special point in time. Whereas for others, the horror of awkwardly kissing in front of a photographer sends chills up their spine.
For the anxious couples out their, we have some gorgeous photos that may change your mind.
The "one foot up" pose – This is such a gorgeous photo however, I doubt my toe would look that pointed!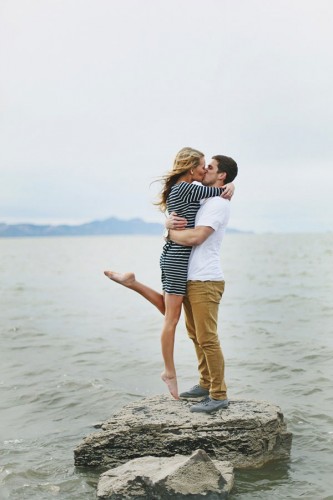 The forehead kiss – Everyone used to have one of these blankets at home right? Way to make it look fashionable! It took me a good few minutes to actually question why they have a blanket on a summer's day. Maybe they have just watched the sun rise… cute!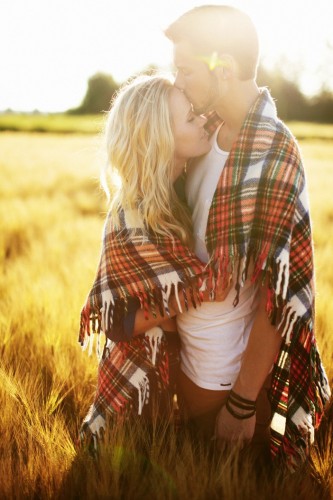 Caught in the moment – This engagement photo inside a greenhouse is stunning. Her bouquet of flowers looks surprisingly natural too.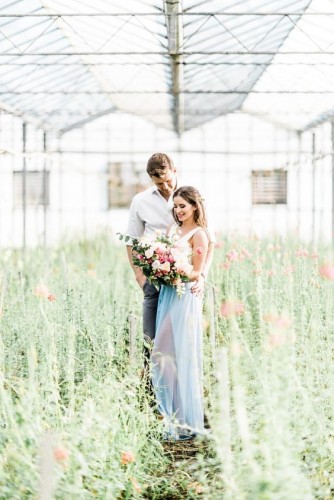 Stunning backdrop – With such a stunning background, it almost doesn't matter what the couple looks like in the foreground. A fail safe photo for the more shy couples out there.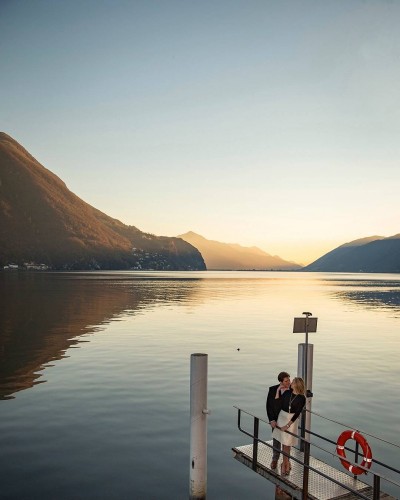 Having fun together – Not much looks more enjoyable than this couple being photographed on their family ranch.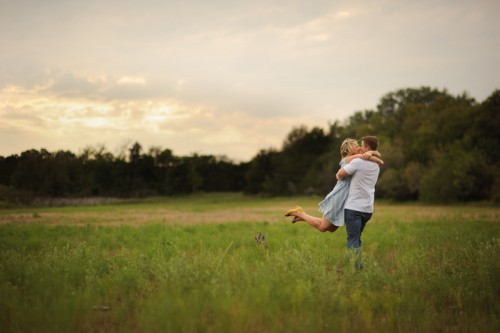 Pets in the picture – We love this cute photo, even better when you take a closer look at the dog clawing for attention!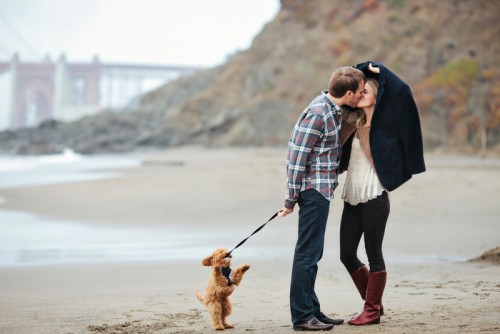 Engagement shots don't have to be cringe-worthy. They can be natural, playful, full of light and artistic.
Hopefully this gives you some inspiration if you are looking at getting engaged in future.
Read next: Finding a unique wedding dress without the price tag.