It's almost hard to imagine slicing into one of The Cake Diary's botanical art-inspired cakes.
Founder and cake connoisseur, Kirsty Jones, first began her journey in 2011 when she started documenting pictures of her cakes on Facebook to inspire others.
Four years later, the Cake Diary has blossomed into a thriving boutique cakery and picking garden, all operating from her own kitchen and backyard in New Plymouth.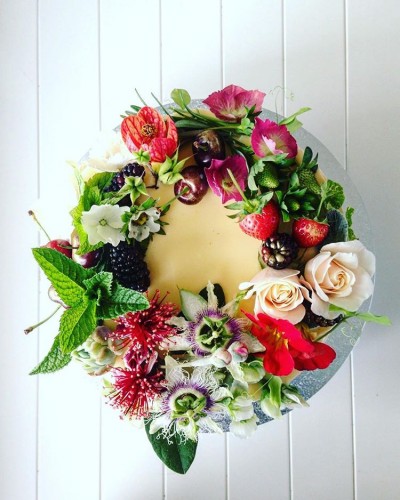 "I get to enjoy several different jobs all in one day, gardening, caking, being an artist, and a mum. The best part is meeting new people and making their day with cake."
"The best part is meeting new people and making their day with cake."
Kirsty first started selling her cakes to the public in 2015, where she hired a kitchen to work from.
When new local council regulation was introduced in March this year, she jumped at the chance to work from her own home kitchen.
"This was when it really took off as I finally felt like I was living the dream I had always aimed for when I first started. A huge bonus was being at home raising the family consisting of four boys," says Kirsty.
After leaving high school, Kirsty worked part-time in floristry while studying a Diploma in Visual Arts, something she still uses today to draw inspiration from.
"Introducing art-inspired cakes has been a real hit," says Kirsty. "The latest ones have been the Pollock cakes – an edible canvas."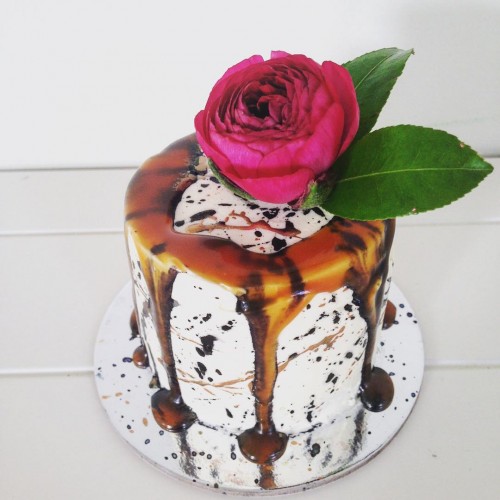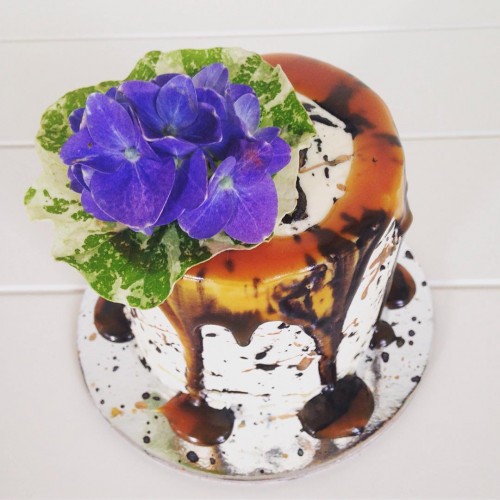 To help her create these unique creations, Kirsty has her own 'picking garden' where she grows flora, fruit, berries and foliages that change throughout the year with the different seasons.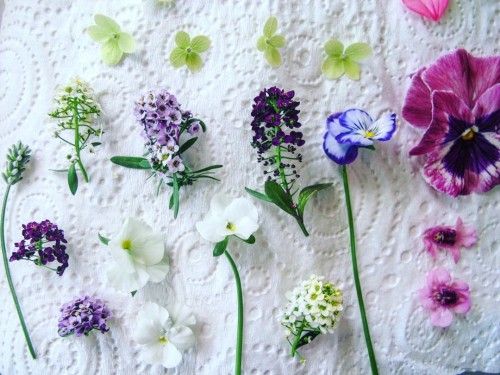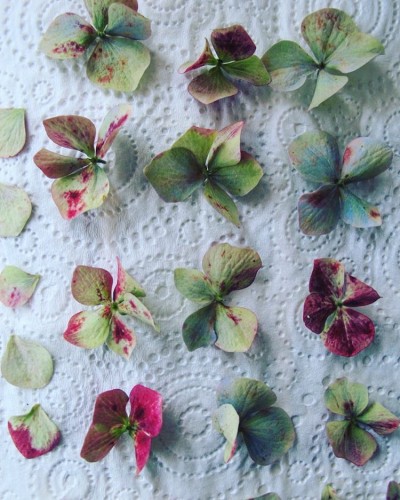 "I'm a neighbourhood forager too so a simple walk around the block brings back blooms & cuttings to put in the garden, my neighbours are often rewarded with cake."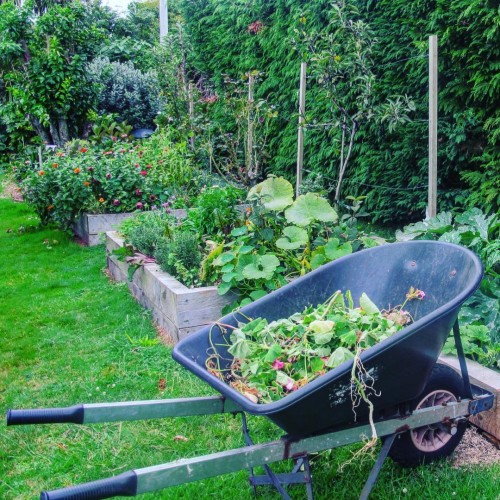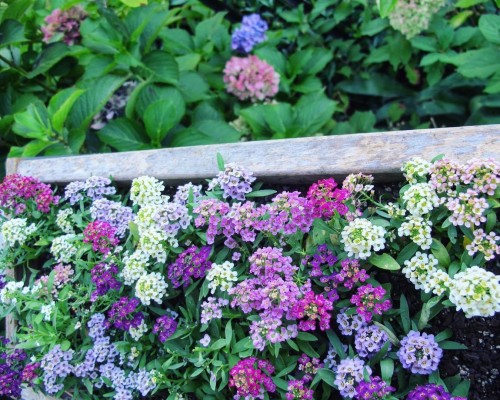 Her garden is mainly used for cake decorations but also feeds the family with fruit and vegetables.
By the look of these delightful cakes, I'm sure many of us wouldn't mind living next door to this talented cake artist!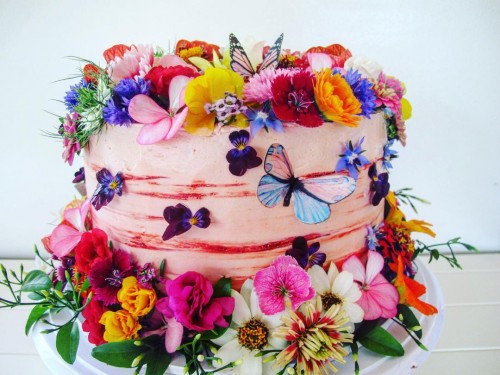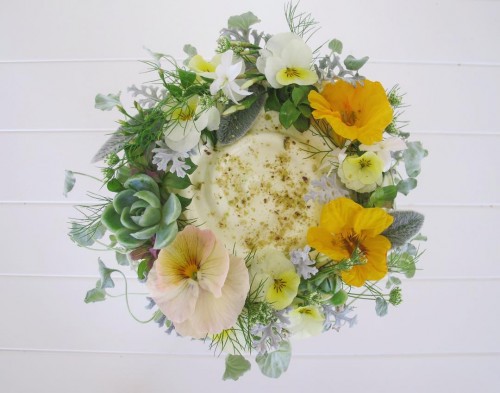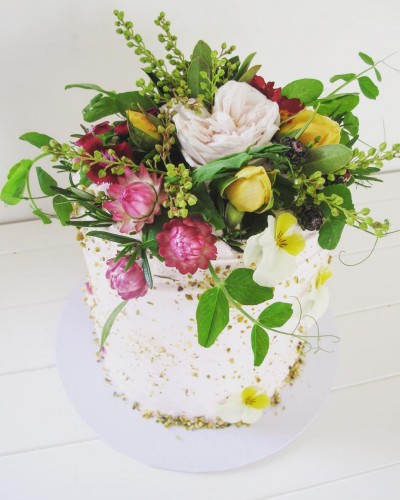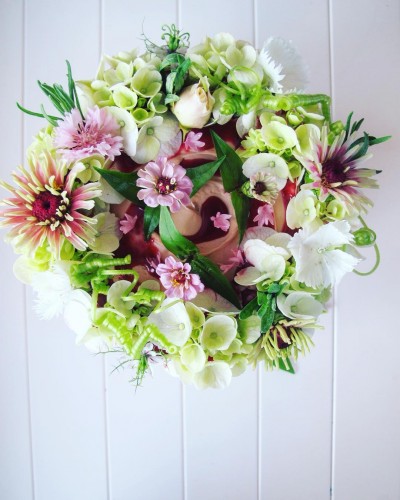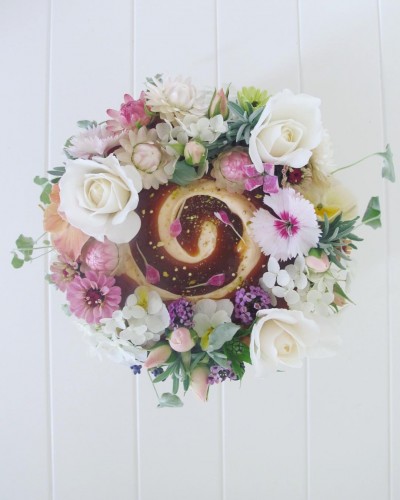 Nearly all of the cakes are entirely edible. Kirsty says that if customer requests an "edible flower" cake, that's not a problem.
"Most people tend not to eat the flowers – they're too pretty to eat," she says.
Kirsty says one of her favourite looks is "wild, bramble and berry" where she use vines and blossoms to decorate her creations.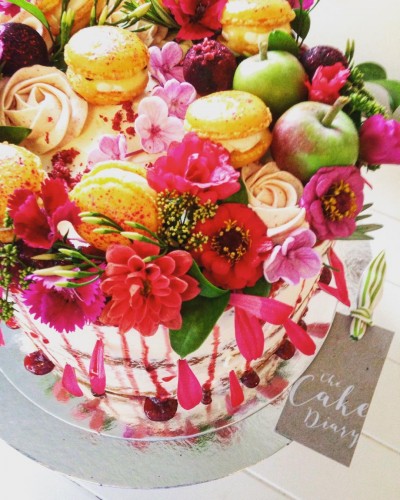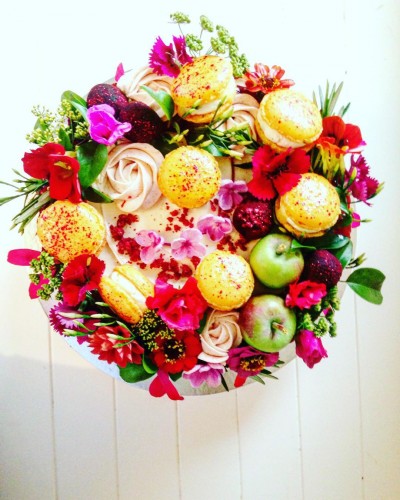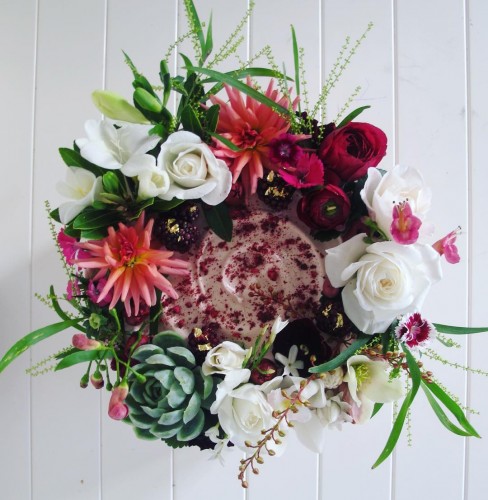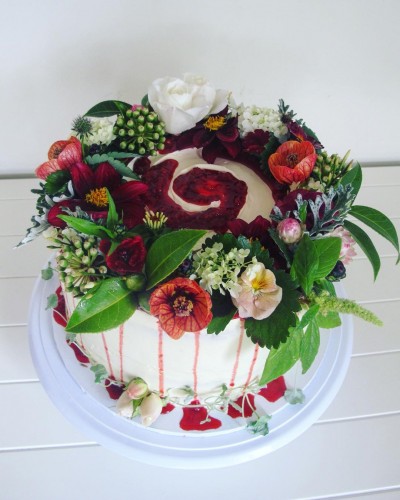 Just as much thought goes into the taste and flavour of the cake and Kirsty often finds herself adding to or tweaking her favourite recipes.
"By experimenting with different toppings, syrups and flavours, I aim to create something original that no one else is doing," says Kirsty.
With only a small sample of these beautiful cakes showcased in this article – make sure you check out The Cake Diary's Facebook and Instagram pages.