Of all wedding decisions, the bride's dress remains one of the most important.
But let's face it. It's easy to pick out a gorgeous dress after flicking through perfectly-posed bridal magazines – but what about the price tag?
Well if you start and end your hunt here, you're likely to blow the budget, like these woman who posted in a wedding discussion group.
"I planned spending nothing over $500 for a dress. I spent $3200," says Nicola.
"Budget $500… Haven't found a dress yet but have fell in love with two I tried on and they are $1400, but I'm still looking…," says Elaine.
"I went over… Had a limit of $500, went with a $2000 dress. But it was worth it," says Bianca.
With options ranging from $100 to over $10,000 the expectations of how much to spend on your wedding dress can be overwhelming.
Like most things, one size doesn't fit all, and that too goes for the price. But where else is there to look?
For those willing to step outside the box, look through buy-and-sell websites, browse second-hand stores, and join Facebook wedding pages, there are deals to be found.
The average wedding dress is worn for six hours – so you can assume a second-hand gown hasn't been too 'well worn'.
The only caution is that these platforms can be a trove for women trying to recoup money from disaster dresses purchased through cheap online websites – definitely look for photos of the dress on.
H&M and ASOS have also recently launched a range of affordable wedding dresses that can cost as little as $100.
That brings me to my own wedding dress search. Desperate to not let emotions and limited options dictate my decision I attended Vintage to Modern, a charity fundraising event selling a stockpile of vintage gowns.
Although there was no luxurious dressing rooms, draping curtains, or free champagne… I, had a purpose. To find a beautiful dress that didn't cost the earth. How realistic was this, though?
Here's what I found.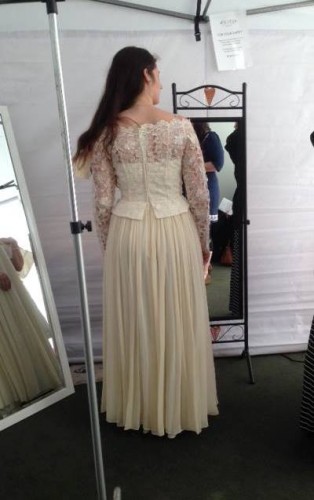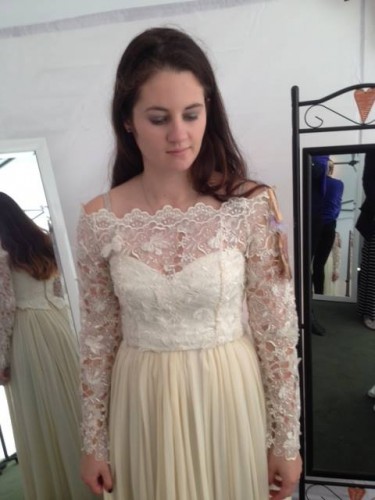 Now if you squint your eyes to ignore the pleated and unflattering dirty-yellow skirt and old-fashioned centre panel… you can see a glimpse of potential in the long-sleeved lace bodice.
I purchased in less than an hour. Found a dress maker. And started designing my dream dress on a budget.
The process was nerve-racking, some of my bridesmaids weren't so sure. My fiancé overheard the plans and nervously wondered whether he would shed a tear in horror as I walked down the aisle.
Some could imagine the final product.
There's no doubt this pathway is definitely geared towards the more visionary brides-to-be, but a talented dress maker is sure to help get your creative juices flowing.
My dressmaker Gabrielle King was lovely. She starting working on adding a new full-circle skirt to the dress. Thankfully, her passion in the gown's potential gave me the reassurance I needed.
Here's the final product;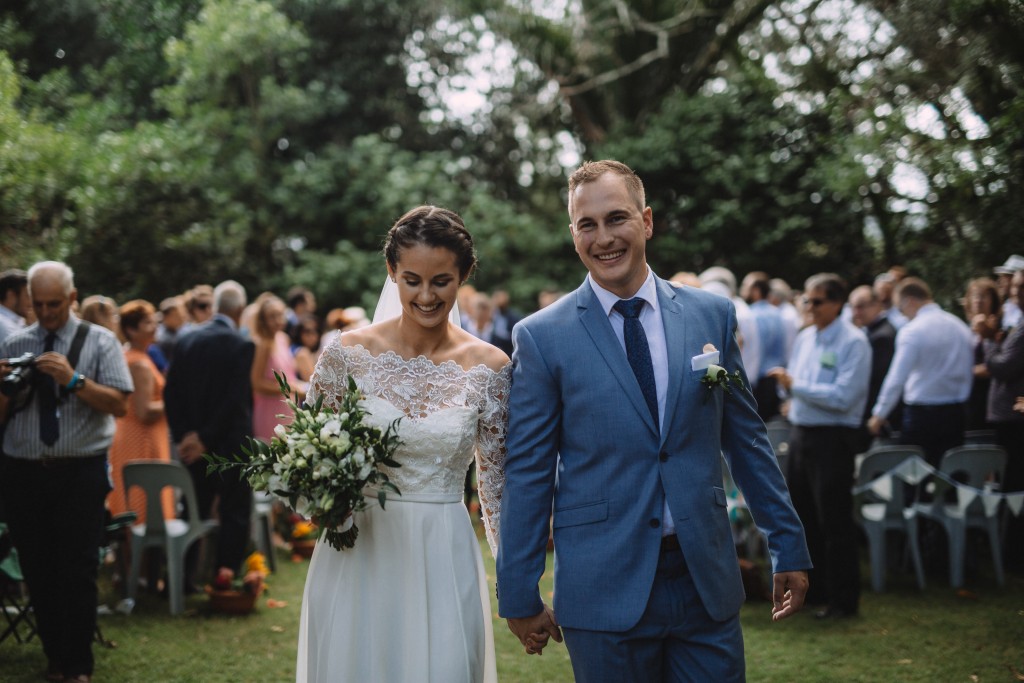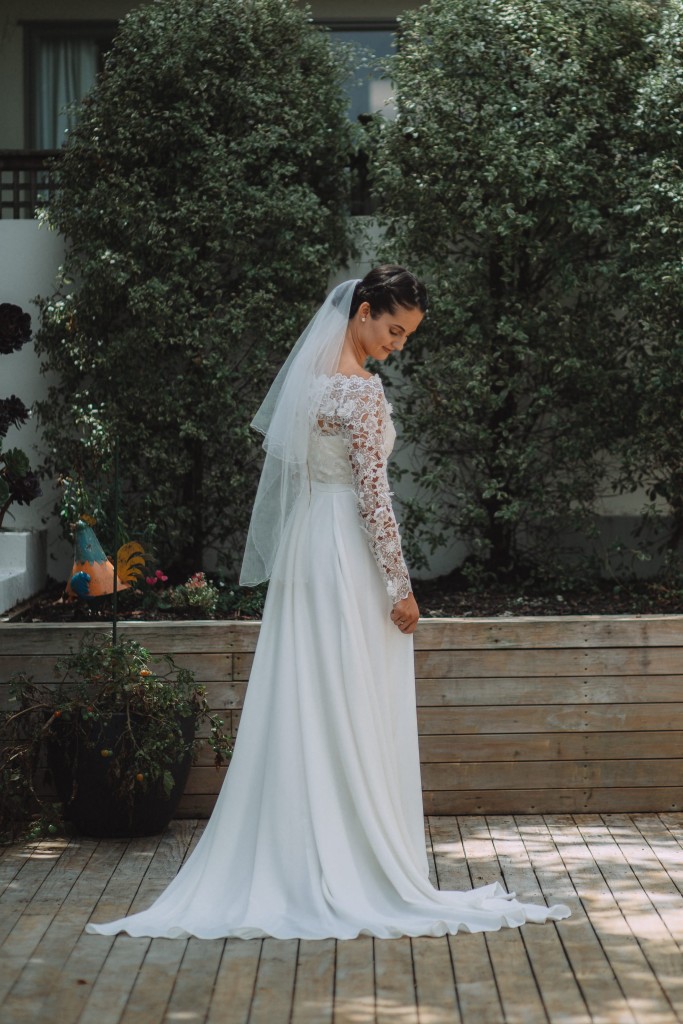 It's still the most expensive dress I've ever owned, but far from the steep prices of boutique dresses.
There's definitely something exciting about finding your own unique dress and watching it transform.
Read more: Should the groom have a say in the bride's wedding dress?