I'm kind of proud to say that around the office I have a bit of a reputation for being #fitspo. It may be because I spend a good majority of my day talking about how sore I am from last night's workout (annoying I know, but sorry, not sorry). Or it may be because I perhaps too often wear my activewear to work (ya girl taking that casual dress code to the next level since ages ago), but generally, I do consider myself to be a fairly active person. To be totally honest I've never really been sold on the idea of using a fitness tracker, after all, what's the point if I know I'm in okay shape already?
A few weeks ago I decided to set my doubts aside and give the brand new FitBit Charge 2 a go, all in the name of journalism. The Charge 2 is the newest model in the FitBit family and having just been released in a very pretty lavender and rose gold model, I was really sold on the new model for aesthetic reasons (shallow I know, but come on, it's pretty).
Aside from the obvious new aesthetic features, the Charge 2 has some pretty cool updates in terms of the technology. First up, the Charge 2 features 'PurePulse' heart rate technology to get more accurate heart rate readings and calorie burning tracking. There are three zones to get to know to find the optimal heart rate for your goal: Fat Burn, Cardio and Peak. What I loved about this was that when I was at the gym I could have a quick check of my FitBit and figure out if I was going hard enough to make my workout worth my time. I'm personally not a calorie counter, but knowing how many calories I had burned off was also strangely satisfying.
One of my favourite features was by far the sleep tracker. Sleep tracking and silent alarms are features found on the FitBit Blaze flagship and make their way into the Charge 2. Using the app on your smart phone you can have a look at your quality of sleep. Silent alarms are a great way to wake up on time and are pretty effective and helping you to avoid being 2 hours late to work because you slept in… again. There is something super satisfying about being able to look at how you slept the night before and being able to adjust your sleep conditions accordingly.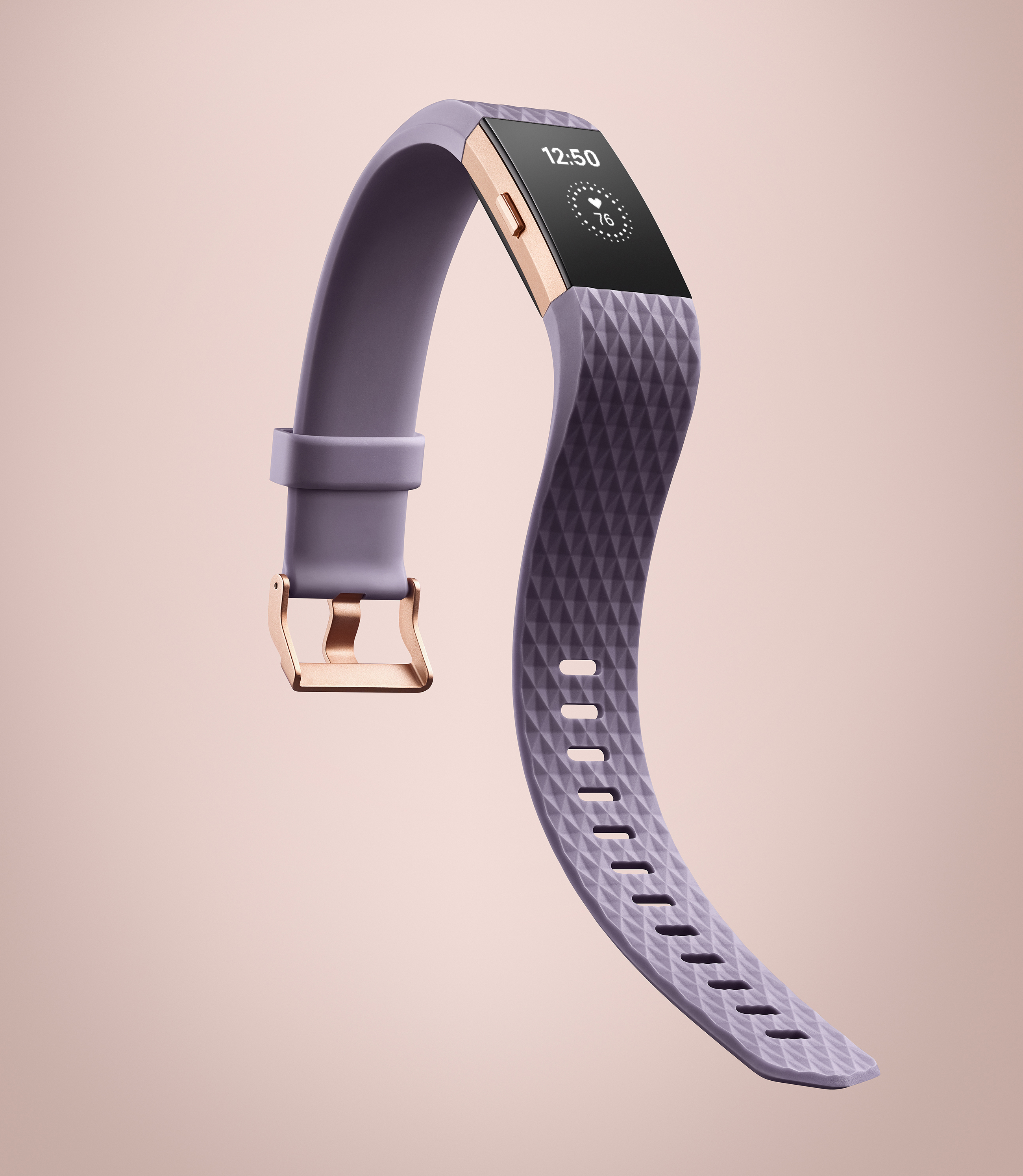 The FitBit smart phone app that comes with the Charge 2 is also really great, with features that allow you to track your calories, water intake, resting heart rate and even breathing. In my opinion, it's really a one-stop shop for anybody who is serious about getting themselves in shape.
Despite my previous reservations, I can honestly say that wearing my Charge 2 actually did help to improve my overall health and fitness. Not only was I burning more calories at the gym and getting my heart rate up more, but I was super determined to reach the daily 10,000 step goal that the Charge 2 set for me. When I reached milestones throughout the day little notifications would pop up on my phone and I would earn 'badges' with cute little names. It sounds kind of childish but it was actually really fun and a great way to force me to get out at lunchtime for a hike down Queen Street.
Okay, I know is sounds extremely basic, but by far the best thing about the Charge 2 had to be the fact that it would give me notifications when I got a text for call on my iPhone! I know a couple of people who have Apple Watches and  I have always been super jealous of their seemingly supernatural abilities to know when somebody was trying to contact them. Suddenly I was in the know too and I loved it. Only downside is that my Charge 2 woke me up at 7am on Saturday morning when my infamously early bird friend text me… so maybe disable this feature for the weekend if you are planning on sleeping in.
As a bit of a fashion snob, my only issue with the Charge 2 was that the strap really took me back to the days of my 'Baby G' watch. There is no denying that the purple is super pretty and when it was in the box I was all about the colour combo, but after wearing it for some time I realised that the style didn't really work in with anything apart from my activewear. The rose gold, I liked, but honestly the strap was a bit too much for me and a few girls in the office said the same thing. Luckily FitBit always offers a good selection of replacement straps in more neutral colours, so I think I will be promptly purchasing a leather or suede replacement strap to make my purple Charge 2 look a bit less like something I would have worn in primary school… sorry, not sorry.
Despite my issue with the colour scheme, I was surprised by how quickly I became addicted to my Charge 2. At $319.95 for the rose gold model, it's probably more than I would ideally like to spend on something like this, but if you actually want a good solid tool that will help you to be more intentional about looking after your health and you are a fan of purple (or willing to pay extra for a different strap) , then the rose gold Charge 2 could be perfect for you.