This Is The Perfect Last Minute Valentine's Day Gift Idea
It's the most romantic day of the year but if you've been a bit too busy and haven't yet had a chance to get something for the one you love, the latest offering from Moët & Chandon could be exactly what you need.
This season, Moët & Chandon introduces a creative language of love with the Moët Rosé Impérial Emoëticons Limited Edition for 2017. One of the most stylish way to elevate any #moëtmoment inspired by love: romantic love, and love for close friends and family.
The limited edition bottle has been inspired by emojis and perfectly captures the essence of love. Emojis and emoticons have become the way to communicate, and an estimated 6 billion emojis are used everyday. As a universal and multigenerational language of emotion, they are a perfect way to communicate one of the most powerful emotions of all – love!
The Moët & Chandon Love Emoji Packaging is a first time limited edition bottle especially for Valentine's Day and allows friends or lovers to leave a personal message on the bottle with their very own Emoji stickers – how cute and very 2017!
Moët and Chandon have also released a limited edition, love moments Moet emoji keyboard and emoji stickers inside the packaging, which you can use to personalise your bottle.
Available at Glengarrys now. RRP $74.99
#MoëtMoment #LoveTheNow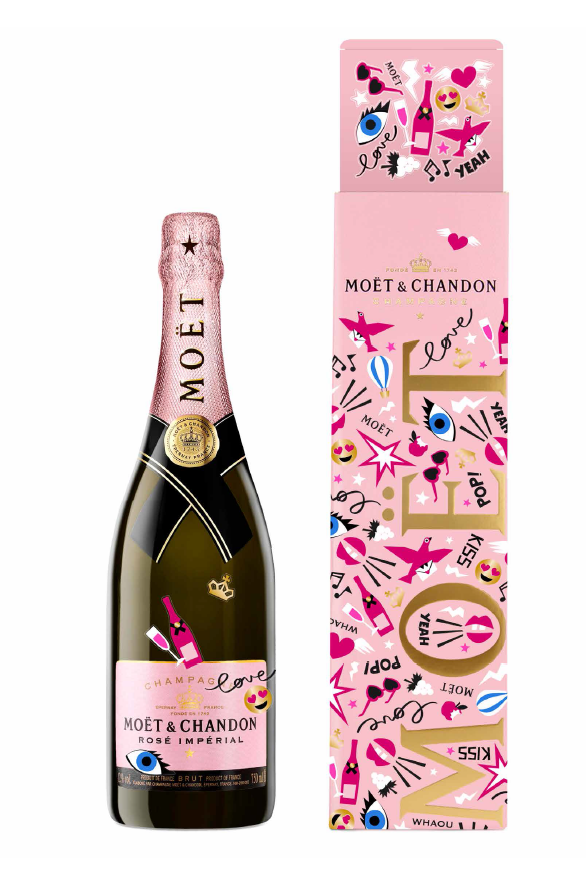 You'll also like: