Today marks the beginning of the first annual NZ Flowers Week, a week-long event aimed at promoting all that New Zealand floristry has to offer. To celebrate the unique event, local florist Jo Mann decided to do something a bit different with her skills. Asked to create a floral installation to celebrate the week, Mann enlisted the help of five dogs, creating flower crowns for the pooches to wear. We caught up with Mann to get the scoop on the adorable project and what NZ Flowers Week means to her.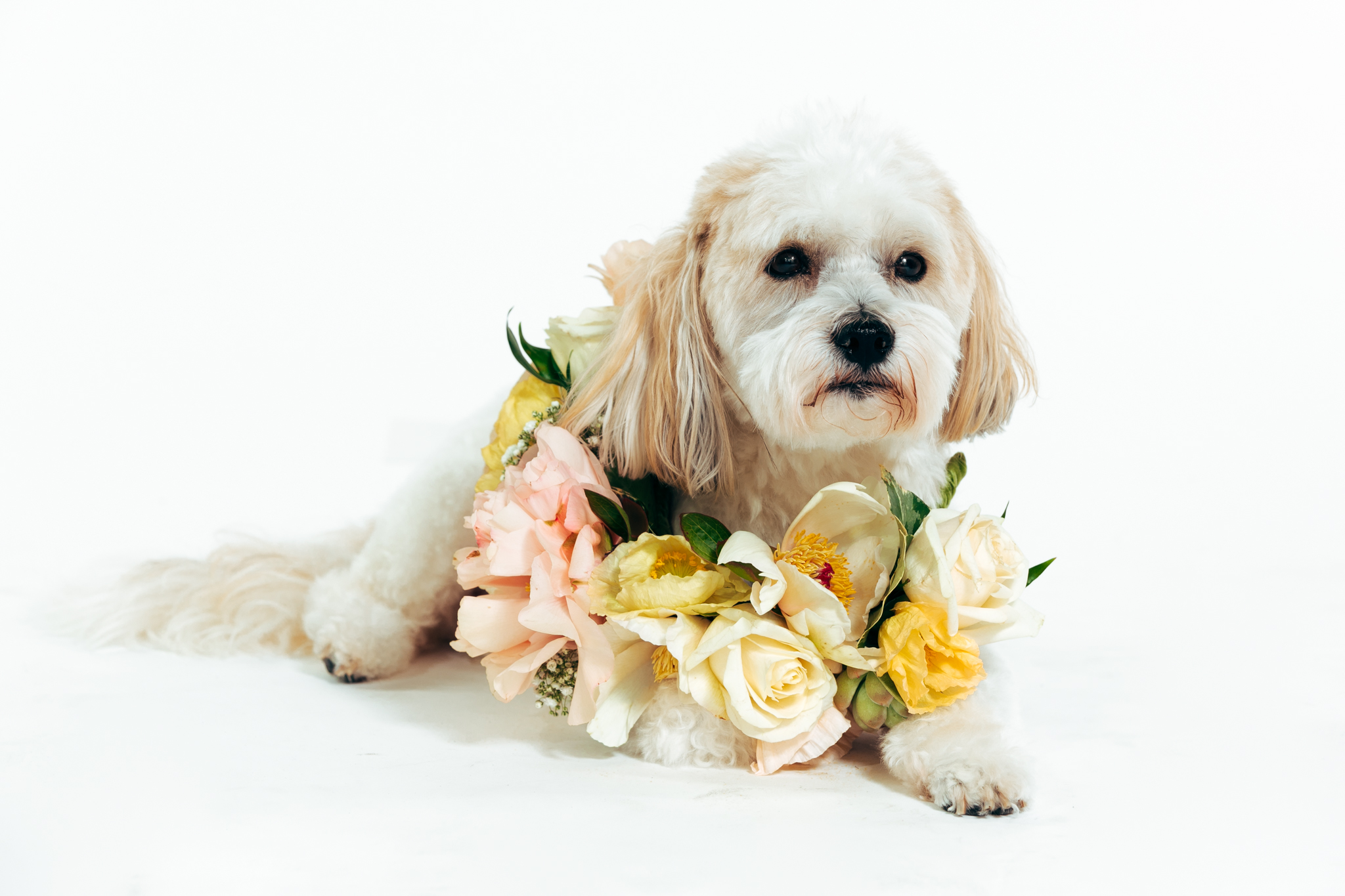 How did you come up with the idea for the pups and peonies installation? 
An American artist Sophie Gamand photographs rescue dogs in the USA with floral garlands in a bid to make mixed breed dogs more attractive for rehousing. Her images have always made me smile and warmed my heart. Her work provided me with the inspiration to include dogs and flowers together for NZ Flower Week.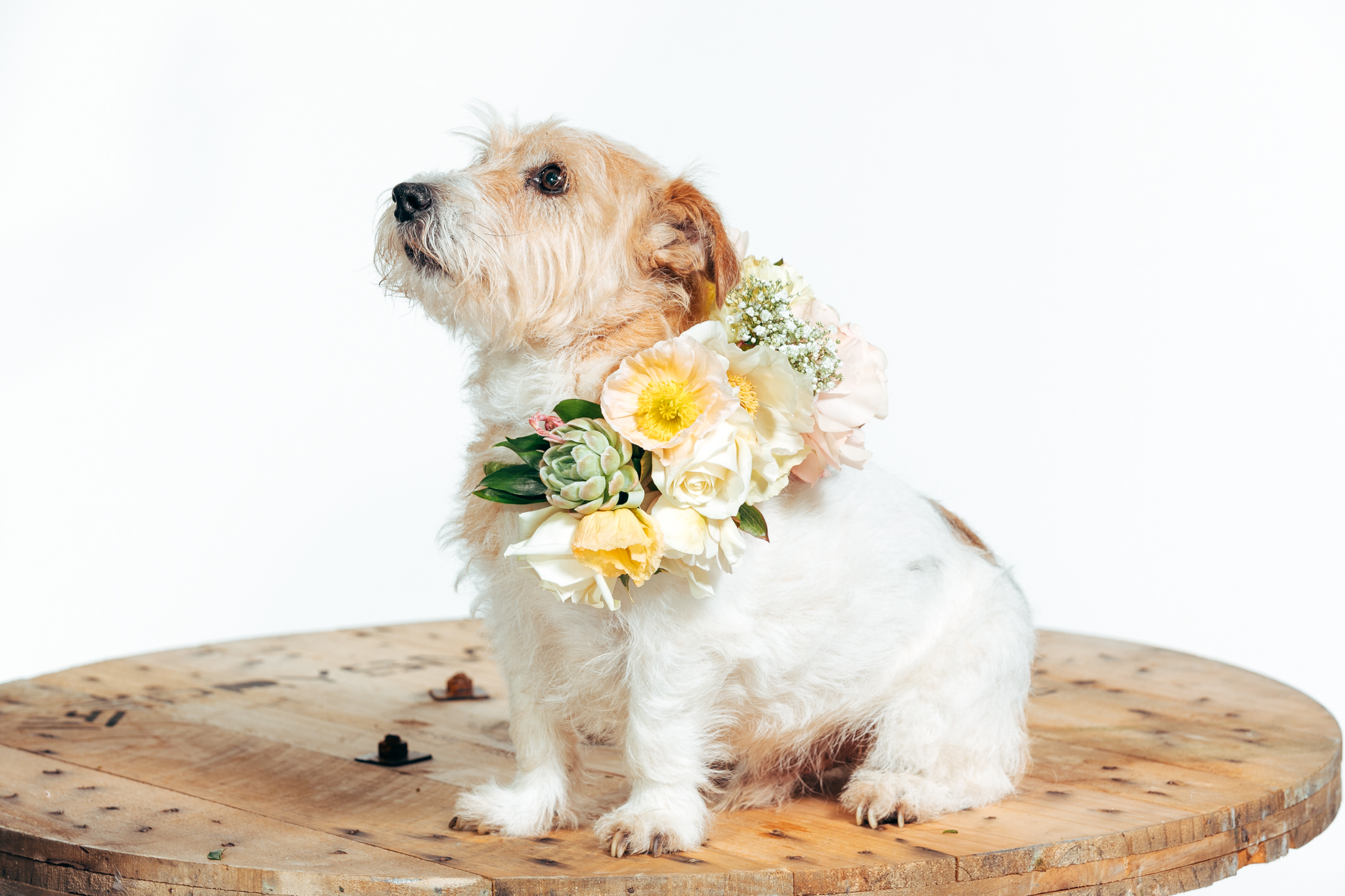 Why did you choose to use peonies? 
I think the peonies chose me, as we designed these at the very beginning of the peony season, I was told that we may be lucky to have 100 flowers or we might only have 10. I enjoy a challenge and was excited to design ideas that may have to be adapted to other flower types last-minute. I have to say a huge thank you to the NZ peony growers they really worked hard to provide us with amazing blooms.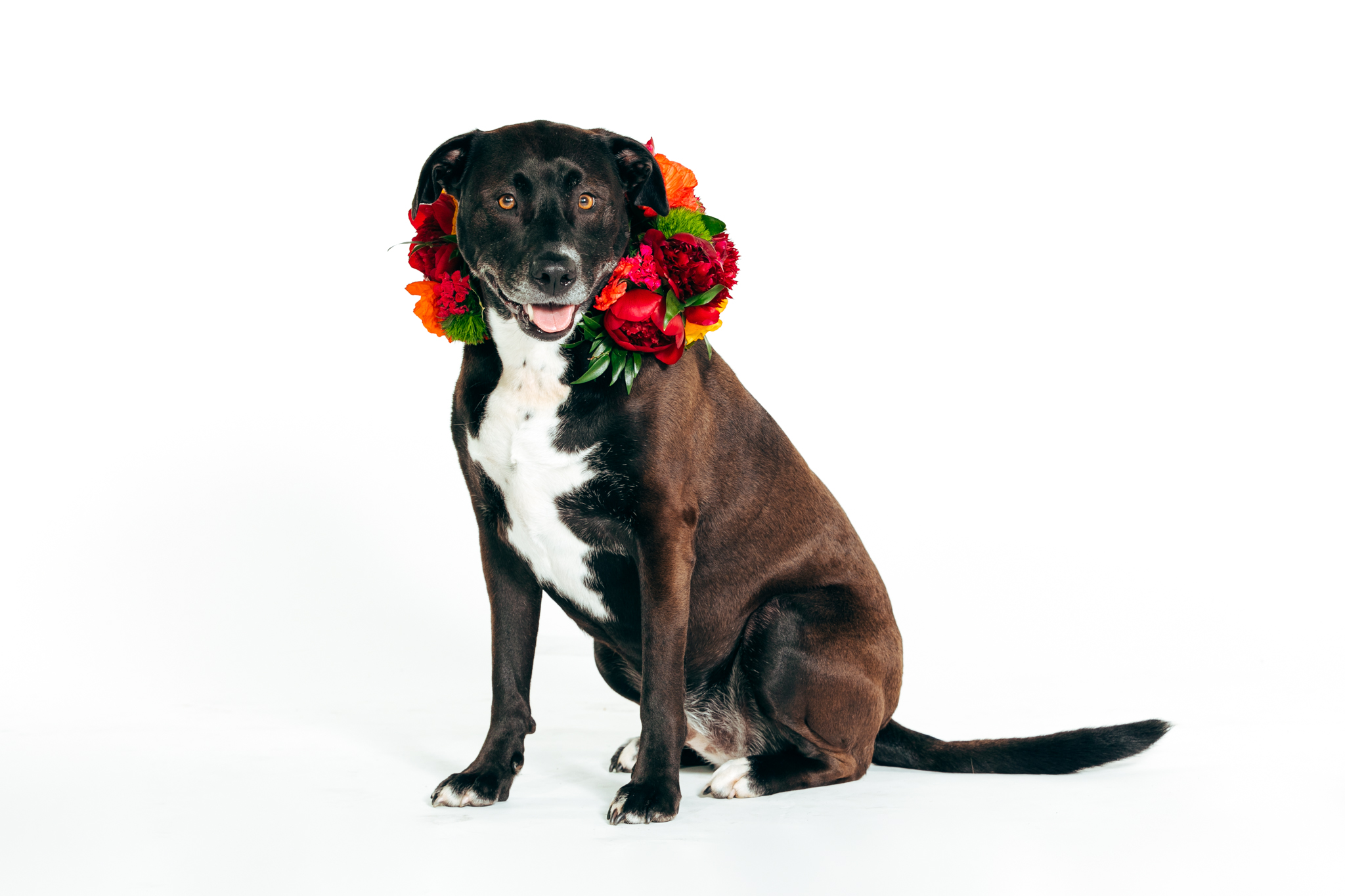 How did you select the dogs that you used in the shoot? 
Originally my family dog "Cutie" was my muse! She's a rescue from the SPCA, has a gorgeous nature and spent weeks walking around the house with a floral headband on! When the word got out that we needed more dogs for the shoot I suddenly found myself with 6 dogs, which was a bit more work, but also great fun!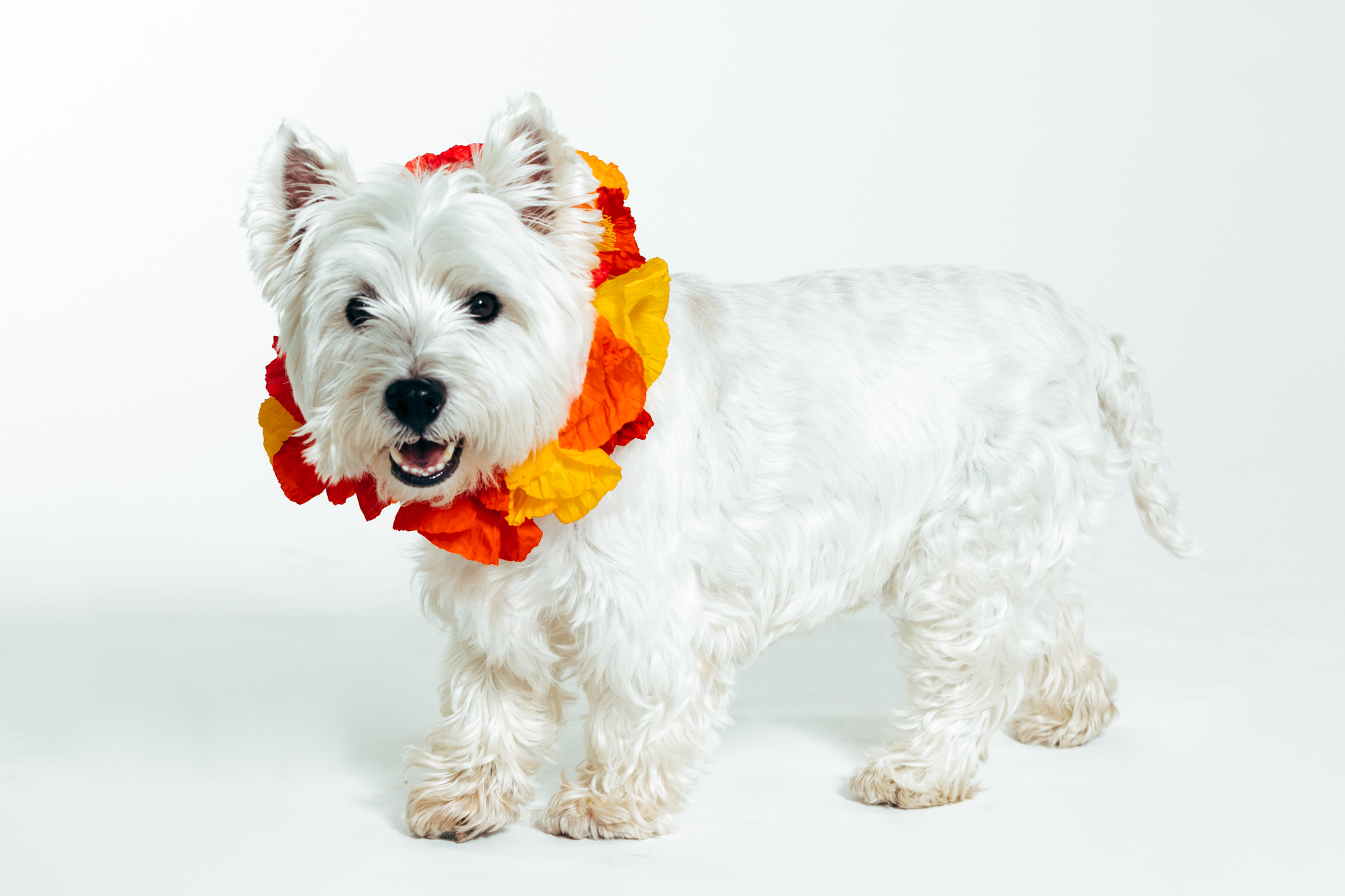 What was it like working with the dogs?
I now understand the old saying don't work with animals and children when it comes to photography! Let's just say it was a steep learning curve, squeaky toys and bags of treats and adaptable floral designs helped.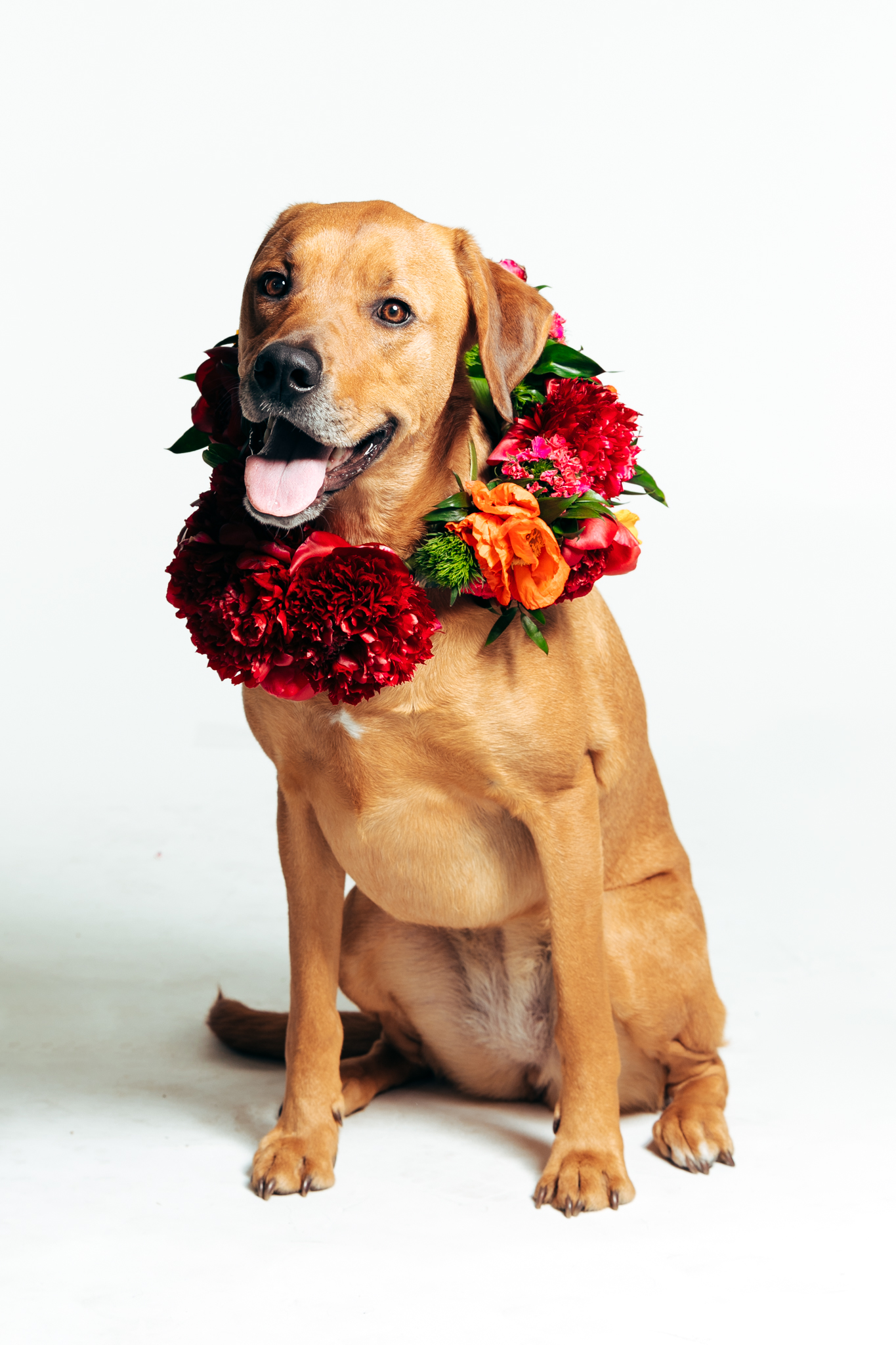 Why is NZ Flowers Week important to you? 
NZ flowers are incredible! We're only a small country but have amazing flower growers. It's important to support local and keep our country working, the more awareness there is in NZ product the more the industry can grow and that's exciting. That's one of the reasons I was really keen to be involved in NZ Flowers Week, it's great that there is now a week we can celebrate the industry and encourage people to pick NZ.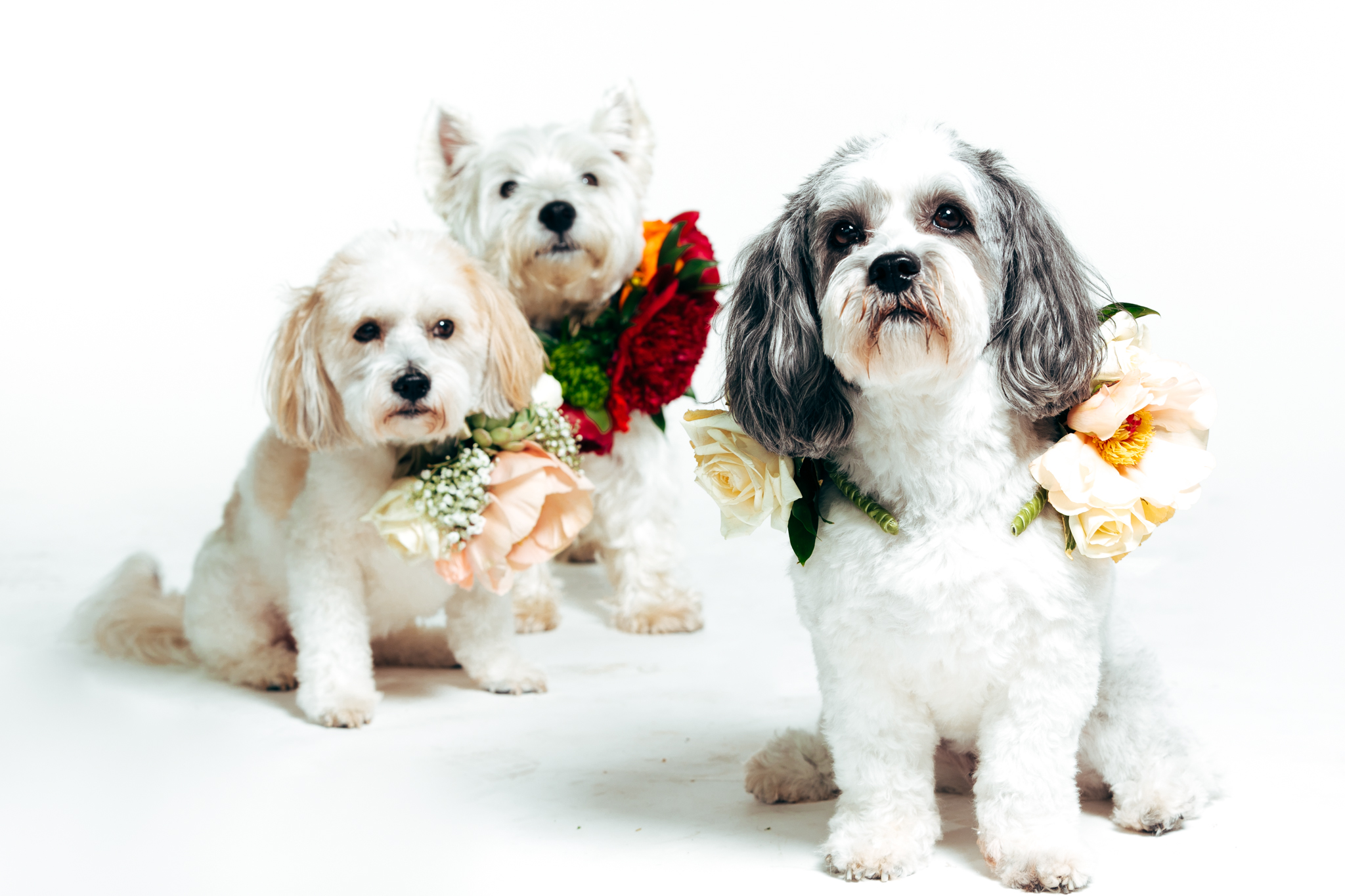 Did the project turn out as well as you hoped? 
No in fact it was much better! Such a fun few days working with other talented floral designers, creating gorgeous flowers and then finishing it off with a room full of pooches… It was far beyond my expectations.
Visit the NZ Flowers Week website for more information on the week and to make the most of special deals on exclusive bouquets. 
---
[products]