When it comes to fashion inspiration every stylish girl knows that you really can't go past Pinterest. From street style looks, to cocktail dress inspiration, Pinterest basically has everything that any fashion girl could ever want – and more.
It's no secret that sneakers have been dominating the fashion scene for some time now, with a number of styles having their time in the sun. One of the biggest sneaker trends right now are black sneakers, marking a departure from the white styles that were huge last year (yes Stan Smith, we are looking at you).
According to Who What Wear, the black sneaker trend is blowing up on Pinterest, with one particular pair of kicks receiving some mad love. The Adidas ZX Flux W Core style in black and copper has been pinned almost 100,00 times and fashion girls are going crazy trying to get their hands on a pair of these babies.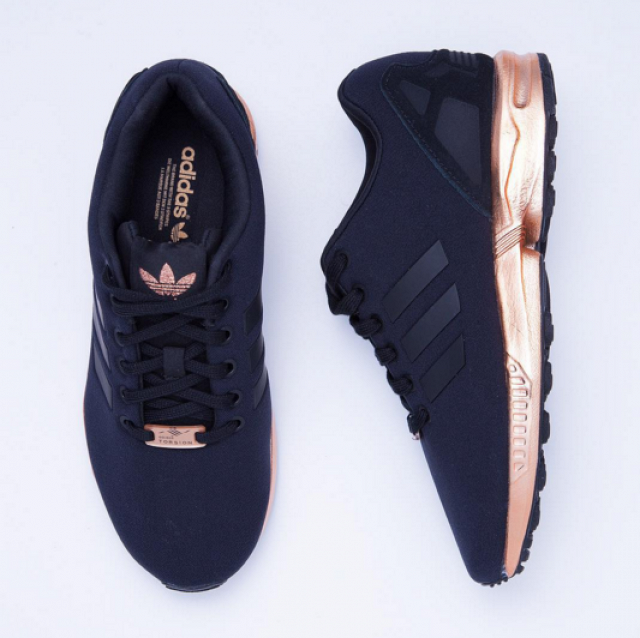 With key competitor Nike recently releasing a super cool pair of rose gold sneakers, these Adidas shoes are likely to be popular among fashion girls who love the idea of wearing a dose of metallic on their sneaks, but are not quire ready for a full metallic shoe.
Like many good things on Pinterest, these popular sneaks are sadly pretty hard to get your hands on, however if you are lucky enough to track some down on the interweb they are likely to sell for around $240.00 NZD.
---
[products]