The Best Meal Prep Tips To Make Your Mornings a Breeze
Meal prepping is the best way to start your week. It means that you're super organised for the week and you can have that extra bit of a sleep in each morning. It can be a bit of a hassle to do meal prep on a Sunday, but trust us, by mid-week you'll be grateful you did it. It'll save you from buying takeaway food during the week so you'll save money and save your health. Win-win!
We came up with some tips and tricks that we've learnt over the years of meal prepping so that you have one less thing to worry about when it comes to making your daily lunch.
Make time
Making time to meal prep is essential! Block out a time on Sunday afternoon where you can spend a couple hours in the kitchen organising your week. If you make time on Sundays you'll end up saving time during the week since you won't have to get up early to make something for lunch.
Plan for the week
When you're planning what you want to eat for the week make sure to factor in what's happening that week. If you have a lunch meeting on Thursday then obviously you won't need food for that day. Also bare in mind the weather. If it's a particularly cold week then bring things in that you can warm up in the office microwave to keep you cosy.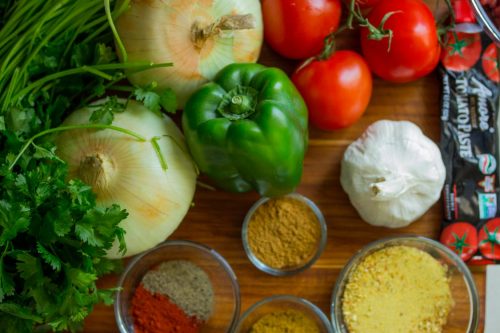 Ingredient overlaps
Don't want to eat the exact same thing every day? Try plan your meals so that you will have things that can be used in multiple meals. If you're having something like chicken and veges even just a different sauce can change it from an Asian stir fry with rice to Mexican wraps!
Freezer friendly
To maximise on space try to make your meal prep freezer friendly. This means you'll have more space in your fridge for fresh produce and you can just defrost your meal preps when you get to work.

Invest in containers
Investing in good quality containers and tupperware that suits your needs is super important. You want something that looks good and is functional for your needs.
Slow cookers are your new best friends
Putting a bunch of veges, meat, and sauce into a slow cooker on a Sunday morning and leaving it for the day will honestly be the best decision you make. It's simple, easy, and there's no fuss. It's also super painless to clean so you don't have to worry about clean up either!
Mix it up and have fun with your meal prep. Make food that you like to cook and like to eat and you'll enjoy doing it.
You'll also like: