As part of my role in the Entrepreneur's Organization (EO), I'm part of putting on the annual Global Student Entrepreneurs Awards (GSEA) and, each year, I'm absolutely blown away by the talent and ideas that some of these young people have. There are many 'student in business' success stories; from Facebook's humble beginnings in a US dorm room, they have revolutionised the way people communicate and continue to dominate our online landscape. It's always exciting to see what the next big things are from students closer to home.
Stephanie was one of this year's finalists, all of whom had launched businesses that are meeting a need and turning a profit. Stephanie's company Filtr is a job seeking platform that facilitates the connection between tertiary students and employers using more than just a standardised CV. Aimed specifically at students and graduates, Filtr allows jobseekers to create a profile that gets searched by prospective employers and enables users to find an ideal fit; a win-win outcome.
Innovating in the field of recruitment, Stephanie is working to challenge the way that recruitment is performed by creating an engaging and meaningful experience that successfully connects employers and job seekers. Ultimately her aim is to make recruitment a more efficient process for all involved.
I sat down with Stephanie and got her take on the future of women in business and leadership and how she sees the world of recruitment changing.
The future for female entrepreneurs is limitless
Advancements in technology, education, and society are enabling entrepreneurs to achieve remarkable things. Claudia Batten, Carmen Vicelich and Victoria Ransom, along with some of my fellow EO members – like Maria Johnson, Marisa Fong, Sussan Ockwell, Samantha Gadd and Wendy Thompson – are prime examples of innovative female entrepreneurs. With no shortage of inspiring role models to look to, Stephanie believes there's no reason why young women shouldn't feel inspired to achieve anything they wish; a sentiment that I wholeheartedly support!
Work-life balance will continue to win the priority prize
We hear so much about the seemingly never-ending quest for work-life balance, and Stephanie believes that this is unlikely to change: "We're no longer choosing one career path but rather building portfolio careers that allow flexibility. This gives us the ability to incorporate life's milestones into our careers and take advantage of leadership opportunities," she explains. This signifies a very cool shift indeed, which I believe meshes well with the drive towards more women in leadership positions.
Support networks are (and will remain) paramount
You will have no doubt heard the phrase 'on the shoulders of giants'; I believe this to reinforce the importance that our networks and support systems have on what we're able to achieve. Stephanie, too, admits that her network of family, friends, colleagues and other business people provide invaluable support. "I think the amazing thing about the New Zealand start up eco-system is that everyone is incredibly encouraging and helpful. I'm a huge believer in you are who you surround yourself with," she adds.
Either way, the future looks positive. As someone who is in there, doing it, I asked Stephanie what advice she would give other aspiring female entrepreneurs and I'll leave her answer as the parting thought: "Ignore all excuses for not being able to achieve your goals, whether they come from other people or yourself. There is absolutely no reason why you can't achieve something if you're passionate about it. Don't accept the status quo and never underestimate your abilities."
I couldn't have said it better myself.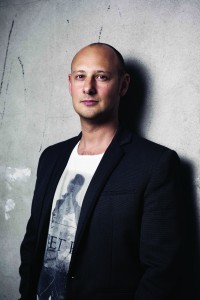 Richard Conway is Founder & CEO of Pure SEO.
Now Read more of Richard's Columns.