Established in 1896, Te Mata Estate holds the mantel of being New Zealand's oldest winery – the vineyards and building dating back even further than that. Because of this Te Mata is also the only vineyard in the country to have legal protection based on its winemaking heritage.
The winery was originally planted in Chardonnay and Cabernet grapes to produce European style wines, by wealthy Victorian landowner Bernard Chambers. Having accumulated a small fortune during the Australian gold rush Bernard Chambers travelled the world. Inspired by the new world planting in the Napa and Sonoma valleys of California, he arrived in Te Mata and declared that this was where he intended to start a vineyard.
Bernard must have been a true visionary, if not totally eccentric, establishing a vineyard in what was essentially the middle of nowhere – his children had to virtually travel a whole day on foot just to get to school! But eccentric or not, old Bernard proved to have a lot of foresight. He imported one of the first automobiles in the country, he amassed a huge collection of rare art that now adorns the walls of the Napier Art Gallery and he established New Zealand's first winery. In 1909 his Te Mata wine won Gold in the International Wine Exhibition in London – the first International Award to be given to a New Zealand wine (the original certificate still sits on the wall of the tasting room). The Te Mata Vineyard has gone forth to produce some of New Zealand's greatest wines.
The winery has only changed hands once in its 120 year existence and while it flourished in the early part of the century, by 1974 the vineyard was in a run-down state. It was then that wine judges John Buck and Michael Morris acquired the winery from the Chambers and propelled the winery into the 21st century. By 1980 they were producing some of the best wine in the country and of course the Coleraine which has been repeatedly called New Zealand's greatest wine. Under John Buck's direction over the next forty years, and more recently with his three sons Jonathan, Nick and Tobias Buck, Te Mata has produced a stunning array of red and white wines including famous labels such as Coleraine, Awatea Cabernets/Merlots, Bullnose Syrah, Elston Chardonnay, Cape Crest Sauvignon Blanc and, launched in 2009, Zara Viognier.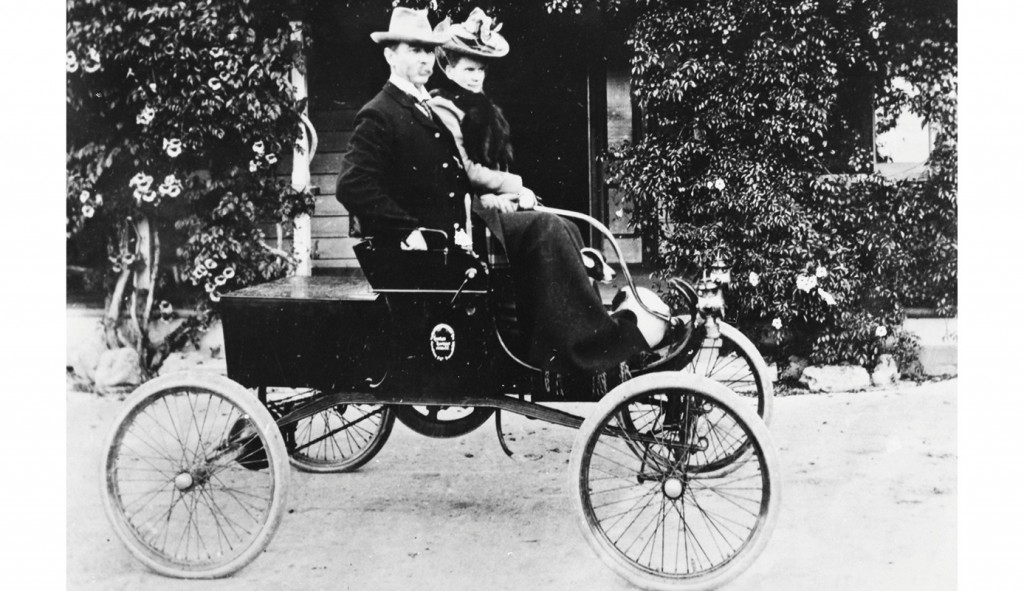 Te Mata Estate produces 30,000 cases of wine each year entirely from their own vineyards – exclusively in Hawke's Bay and under the direct control of their winery. Their emphasis is on hand-harvesting, with hand-sorting, fermentation, blending, bottling and labelling on site. They only use French oak barrels for fermentation and half of their wines are under Portuguese cork.
Their main influence is in winemaking styles of the Médoc in Bordeaux. Both Nick Buck (CEO), and winemaker Phil Brodie have worked at Château Margaux and Toby Buck and Eden Cowley just returned from working at Château Léoville-Barton – both highly regarded wineries in the Médoc. Specialising in Bordeaux styles and Cabernet Merlot blends, which has given them the perfect foundation to produce, not Bordeaux style wines as they are careful to point out, but Hawkes Bay style wines which the region is becoming famous for.
In November each year Te Mata begins the very complicated process of assemblage – blending wine lots from individual barrels (in this case as many as 40 different barrels), each reflecting small parcels of land from their vineyards with slight variations in character given the minute variations in growing conditions. This is a very involved process that relies on the winemaker's judgment in knowing what lots might support each other in a blend. This of course means that there will be variations in each vintage but their aim is not to produce the same wine year in year out, as with many of the larger producers, but to produce the best wines they can from each vintage and this is a key step in the process to doing just that. It is a crucial stage in which wines are put together into their final form before spending the first year in the Barrel Hall.
The Coleraine '14 is a perfume of violets and dark rose, this wine delivers sublime concentration, drive and complexity.
After this they move the wine underground for the élevage stage (a French term for the process between fermentation and bottling which refers to the 'raising' of the wine) as Bullnose, Awatea, and Coleraine are aged for 15 to 17 months before bottling and labelling. The result is three out-standing wines each with their own distinct characteristics…
The Awatea Cabernet/Merlot was first produced in 1982 and taking its name from the historic ship SS Awatea that sailed the Auckland – Sydney – Wellington in the late 1930s.
'A deep midnight red, Awatea '14 is a dark jewel. Layers of cocoa-cherry spice and flicks of cedar and rosemary reflect the texture, concentration and charm of an incredible 2014 Hawke's Bay vintage. Awatea is a full flavoured wine that can be enjoyed over 8-10 years.'
The Bullnose Syrah was first planted in 1990 and named by vineyard partners Michael Morris and Peter Cowley after an early Morris Cowley car, nicknamed Bullnose due to its distinctive radiator. (The bull emblem that appears on the label is drawn from the car's radiator crest.)
"The Bullnose '14 is opulent, lush and perfectly balanced. A deep, vibrant purple, Bullnose '14 rolls out of the glass in waves of mocha, oriental spice, plum and dark, dark cherry. Lavishly textured with concentrated layers of raspberry and blackcurrant. Elegant and faultless, a wine of great finesse – the 2014 is the perfect celebration of quarter of a century of Bullnose Syrah."
The Coleraine (60% Cabernet Sauvignon, 28% Merlot and 12% Cabernet Franc) derives its name from the Coleraine vineyard, home of John and Wendy Buck of Te Mata Estate. John's late grandfather was born in Coleraine in Northern Ireland.
The Coleraine is frequently referred to as New Zealand's greatest red wine. Te Mata first produced the Coleraine back in 1982, head and shoulders above any New Zealand reds even back then. The Coleraine 2013 vintage was widely received as the greatest wine New Zealand has produced and in our opinion the Coleraine 2014 is even better!
"The Coleraine '14 is a perfume of violets and dark rose, this wine delivers sublime concentration, drive and complexity. Deep floral fruit, ripe berries, cassis, mocka and cedar spices instantly evoke the grandeur and charm of a classic cabernet." Beautifully finished and the abundance of flavours and complexity make this wine one of the most outstanding New Zealand wines I have tried.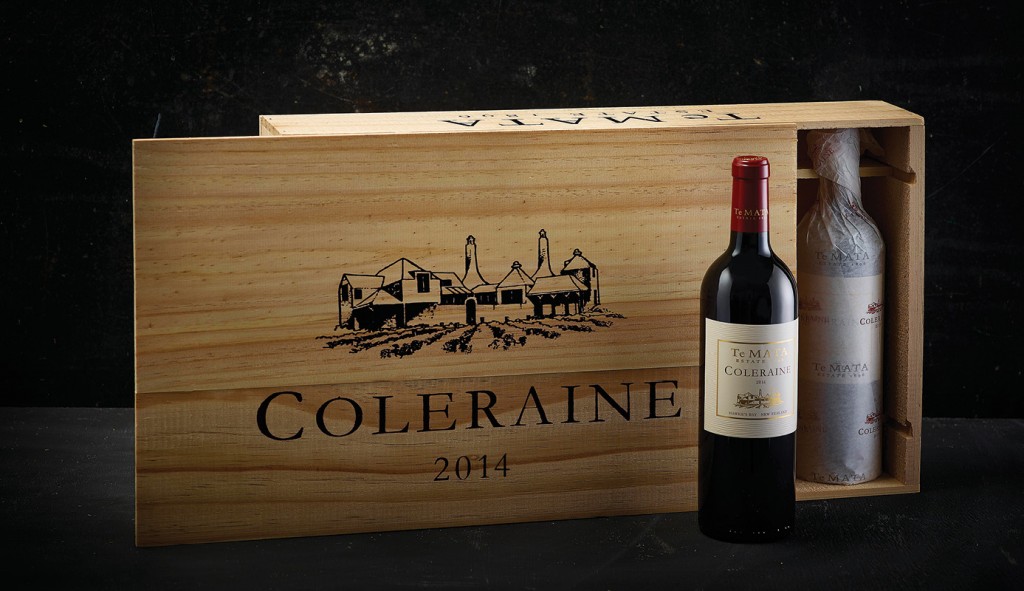 The 2014 and 2015 vintages have been referred to as 'twin peaks' and there are high expectations that 2015 will match these and deliver a trifecta.
The Coleraine Vertical (every vintage back to 1982) just sold at Webb's Auction House to Air New Zealand for $4,800. A New Zealand first and further recognition that Coleraine is one of New Zealand's only premium wines with a proven pedigree.
In the same tradition of Grange Hermitage, Te Mata offer re-corking on all Coleraine so if you do collect these wines you can be assured of their quality and maintain cellaring for many years to come.
Their range is not just limited to red wines. Here are a couple of whites that are certainly worth a mention too…..
The Elston Chardonnay first produced in1984 (the name derived from Elston Hall, the ancestral home of Charles Darwin's family) is an outstanding New Zealand Chardonnay, grown at Te Mata Estate's oldest vineyards on the hillsides above the winery.
And the Zara Viognier – affectionately named after Zara Buck, the first born child of the third generation of Te Mata Estate's Buck family – since 1995, Te Mata Estate has led the way with New Zealand's production of Viognier, a rare white grape from France's Rhône valley.
Te Mata now distributes their wines into 42 countries around the world. They maintain a very tight focus on the Bordeaux varietals best suited to their region. Their emphasis is on niche, premium, and the finest expression of Hawke's Bay fruit. They have consistently produced outstanding wines with the last two seasons topping them all. The big challenge for them is to keep on raising the bar and creating wines that will remain the comparison for years to come.
2016 has been a wonderful El Niño growing season so far, so expectations are high. – Nick Buck (CEO Te Mata Estate)