And one key question — are YOU ready?
Unless you've been living under a rock, you've heard of Pokémon Go. 65 million people are playing the game daily. To put that number in perspective that's the same number of users on Twitter everyday, and Pokémon Go was only released July 6, 2016! Pokémon Go has emerged as the biggest US mobile game ever with over 20 million daily active users, spending upwards of 40 minutes on the app everyday beating Whatsapp, Snapchat, Instagram & Messenger.
The game has highlighted some key trends that will be a part of your digital future, whether you play Pokémon Go or not.
AR/VR/Gaming Realities
Pokémon Go uses a very basic form of Augmented Reality (AR), a technology that overlays virtual objects within your real world, thereby augmenting it. Virtual Reality (VR) places users inside the virtual world, immersing them.
Though Pokémon Go doesn't represent the huge potential of AR it has certainly helped with consumer acceptance and mass market awareness. From an industry perspective, businesses are thinking about devoting resources to developing content around AR/VR.
While teenagers and adolescents are already well versed in AR (as it applies to gaming and are expecting the reality that AR will be more prevalent), app developers and mid-career technologists are wondering how they can jump on to the trend. Augmented Reality applications are here to stay – we are already seeing virtual try-on solutions for shopping and retail that helps shoppers try out products before they purchase which increases brand engagement and overall customer satisfaction.
Expect location-based services to be further enhanced with AR that delivers new, compelling experiences – set to become a routine in your immediate future.
Data Security and Cybersecurity Needs Will Be Intertwined With Technology Advances
One group of people not entirely thrilled by Pokémon Go are cybersecurity experts. In order to play, the app needs to know your email, location through GPS and access to your phone's camera – all valuable data and information that make a cyber breach worthwhile.
Cybersecurity expert Adam Reeve highlighted recently that "millions of Pokémon Go users might be giving the game's developer, Niantic, access to their entire Gmail account." In addition, users are unwittingly using fake versions of Pokémon Go and downloading malware onto their phones as a result. The potential for security breeches prompted the US government to issue guidelines to US military and intelligence personnel playing the game.
Privacy is becoming a fallacy and by default, as business' operate in a digital realm, cybersecurity is extremely relevant today.
Mobile Is Set To Become Even More Powerful
We're approaching 4 billion connected smart-phones and tablets this year – a platform that is accessible to more people than ever before. Pokémon Go owes its success and adoption, at least partially to the fact that it's on mobile.
How we use our mobile phones has drastically changed with the stellar rise of messaging platforms like Whataspp and Facebook Messenger. China's WeChat has created a service ecosystem with a wallet feature within the chat interface where you can book hotel rooms, call for a taxi, check bank statements or check in to a flight. The utilities available on WeChat makes it less and less likely that users would leave the app, forget logging in on a web browser from their computers or laptops.
Facebook is following a similar strategy with its Messenger. Bots will thrive in this environment, they are light weight programs that integrate into chat interfaces and require no sign in.
Your mobile phone will soon see bots replacing apps that can be integrated within the messaging platform of your preference.
Global Impact
Technology uptake today is in the billions – and is global. 10 million people downloaded Pokemon Go in its first week of release. It took the game 13 hours to reach the top of the highest-grossing app chart in the United States. Disruption is coming at an exponential rate and it is being adopted on a global scale. No region or industry is immune from these changes and the effects can be sudden too.
Now, if we can sit back and think about the above technological changes coming our way – these changes are coming at a rate 10x faster than the industrial revolution. Our value systems, lifestyles and work are all being re-wired.  So I am asking the question  – Are you ready?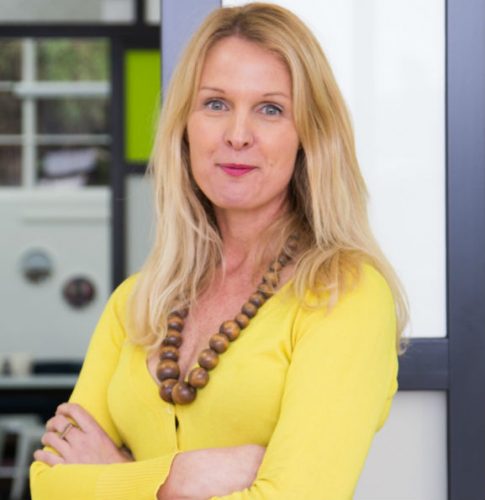 Join me for a full-day workshop at Tech Futures Lab. These sessions are specifically designed for cross-sector professionals, to help them navigate the new world and to understand the impacts of new innovations and emerging technologies. Visit techfutureslab.com/workshops to learn more and book your spot.
Visit Tech Futures Lab.
Follow @techfutureslab on Twitter.