As a mum and veteran property investor in more than two dozen properties, what have I learnt? Well to be quite honest – a hell of a lot. But to simplify it, I want to share my number one piece of advice for building your investment strategy:
See where you sit on the scale between equity (either cash in the bank or from an existing property) and income. You need both to succeed and it becomes a balancing act between these two.
So, the first step before delving in is to assess where you sit on the scale.
If you have a good amount of equity, but not a lot of income, you need to buy a decent rental property so you can generate more income. Forget the Milford's and Takapuna's of the world in this scenario. Here, you want to follow the Village People and go West (although South Auckland would be equally good).
If you are at the other end of the scale, with a good income but not a lot of equity, you need to buy a property in an area with good property growth. This is where Milford or Takapuna becomes a good option (both high-growth Auckland suburbs).
Basically, it becomes a sliding scale between income and equity. You need to accumulate assets in the area you are trying to strengthen to try and balance out your position.
And that's it. It really can be that simple and is exactly what I did. If you've been following my story, you may recall me mentioning that I bought my first property in Pakuranga with the help of my parents and within a year I had my second property – this time in central
Auckland – and now I have more than two dozen properties under my belt.
If I can do it, you can too. So what are you waiting for?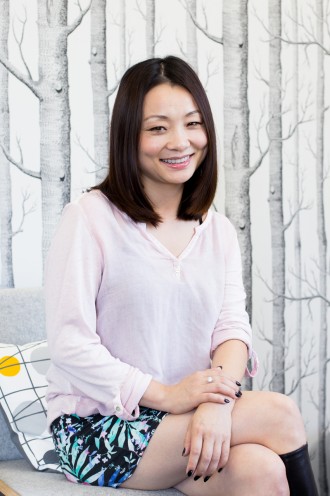 Joanne Chen is a business development manager
at Squirrel Mortgages. Visit squirrel.co.nz. 
Read more of Joanne's columns here.