Rumor has it, ex girlfriend Taylor Swift cheated on Calvin Harris with Tom Hiddleston. The Scottish DJ's new song is about to drop and word on the street is that it's about the break up. The song is called "Ole" and lyrics are sung by the great John Newman. Recently Harris posted a photo of him and Newman on a yacht celebrating the finish of the song.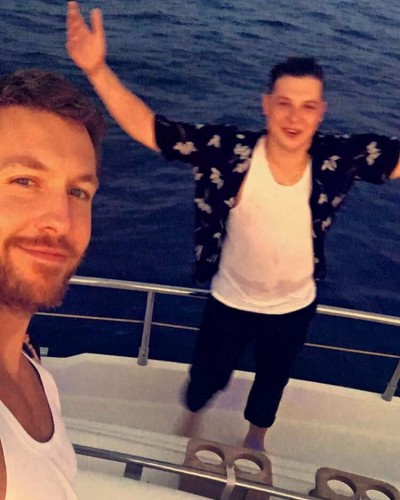 Although the song hasn't been released yet, lyrics have become available and they're quite fierce. The lyrics make a few digs that imply Swift cheated while her and Harris were dating. Lyrics read, "I see online that you begun to be a good girl and take trips with your boyfriend. Being attentive, continue to pretend…", "You've hidden my name in your phone so you can call me to tell me you've been going through hell. Left him alone and you booked in a hotel."  Even though the song is about Calvin and Tay's break up, people are reading the lyrics as though they're spoken from Tom Hiddleston's point of view, especially these lyrics, "Low key, you won't tell none of your friends about me."
Some anonymous sources have stated that the song was written long before Swift and Hiddleston were even together and say the track as recorded months ago. Did Tay really cheat on Calvin or is he just being bitter about her moving on so quickly?
The song is set to be released tomorrow.