Miley Cyrus decided to show her love for Liam Hemsworth by getting a symbol of him tattooed on her arm. The famous pop singer got a tattoo of Vegemite as it's Hemsworths favorite Australian condiment.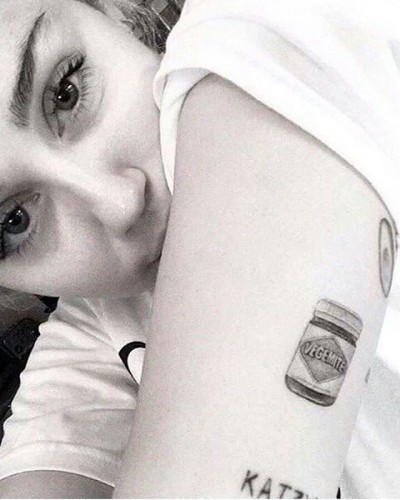 Recently during an interview with Australia's Sunday Style Hemsworth expressed his love for Vegemite and said he lived on it when he was younger and still absolutely loves it! Cyrus and Hemsworth got back together at the end of last year and this shows things must be going well. The couple has been on quite the down low since all the drama the first time around, but fans are unsure as to whether this celeb romance has escalated and if they are engaged again.

[shortcode id="33529″]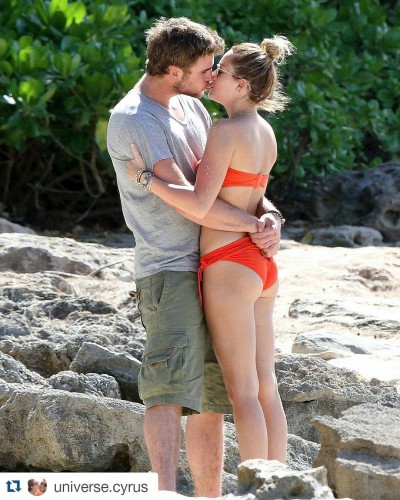 Whether they are or not, we can see Miley is head over heels again for The Hunger Games actor, repping him not only on her clothes but also permanently on her skin!