Beautiful plus-size model Tess Holliday posts an incredible image of her breast feeding her baby while getting ready for a photoshoot. She's standing up against people that believe breast feeding in public is wrong and this is definitely an amazing way to do it.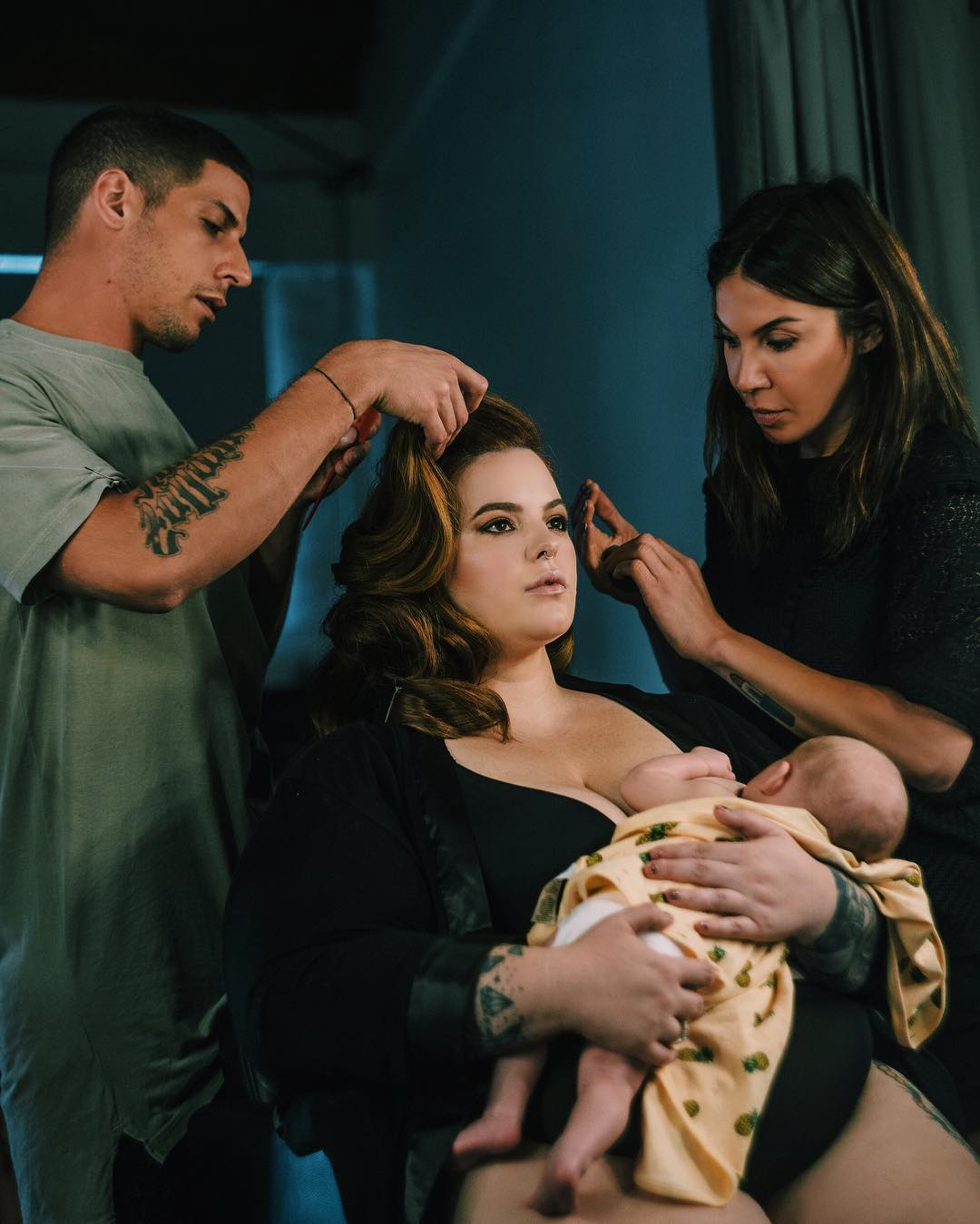 She posted the photo on her Instagram and captioned the image: getting ready yesterday to shoot the next installment of my#mblmxtess @penningtons collection, and it reminded me of @gisele's iconic photo breastfeeding on set??Working moms come in all shapes, sizes, colors & creeds! #normalizebreastfeeding#workingmom #whorunstheworld
Well said. Not only is she making a stand for public breastfeeding, but also plus-size models and working mothers by stating that women come in all shapes and sizes!
Holliday's husband took the photo while she was breast feeding their child and getting ready, and she decided to post it because a woman's gotta do what a woman's gotta do. Their is no set time to look after your child, you can't pick and chose when you're baby needs to be fed and her photo definitely does a great job at shaming the haters who think it's wrong.
I hope Tess Holliday continues to stand up for this and to do it publicly is brave. She completely nailed it again.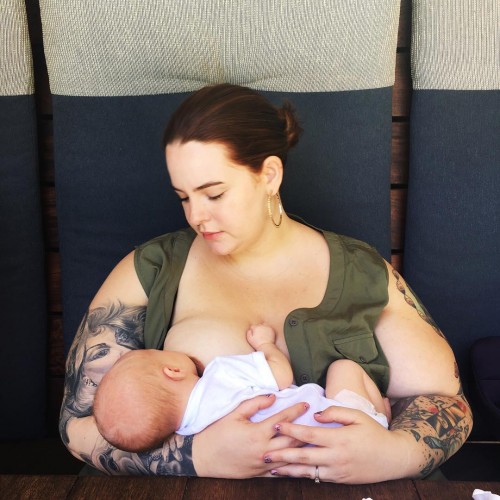 Check out our latest issue on the "Breastfeeding: The battle to feed in public"