An idea has been circling that Tay's relationship with Tom Hiddleston is actually just a music video for her new album. Apparently they're doing this as a piece of performance art and trolling the whole world. Looking at the "relationship" it could make sense as the recent split from Calvin Harris and a jump to a new guy seems as though everything is moving unrealistically fast.
An idea has surfaced that the two are using this for publicity, not only to enhance Swift's chances at doing well with her new album, but also because Hiddleston's nomination for his part in 'The Night Manager' that could also be boosted from this. Apparently the same paparazzi agency has been following the pair everywhere they go, capturing every hand hold and kiss. This definitely implying they hired them to make sure the photos would go viral!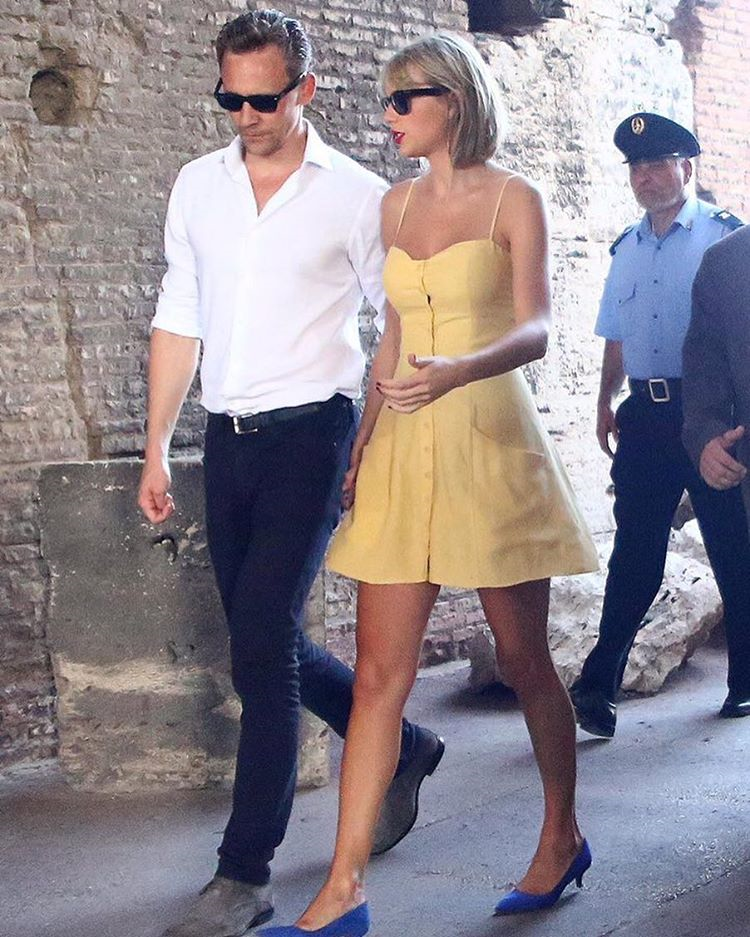 Other questions are making people rethink whether it's all for publicity as it has been said this celeb romance could lower Hiddleston's chances at becoming the next James Bond. Would someone really risk a big role like that just for a music video? Whether the relationship is real or not, we'll soon found out when it comes up Emmy time and see whether Tay has blasted some new lyrics and released a potentially career changing music video.
Another theory that fans are questioning is whether Tay is totally gay? Many people have been wondering if Tay's never ending list of ex's, have actually just been a giant line up of beards. Guys to show the public shes a normal girl that dates heaps of guys. People have come up with the idea that shes been dating one of the girls from the squad most of the time and her friends help her cover it and the guys she dates use it to keep themselves in the media. Rumour has it this girl is Karlie Kloss and that she also briefly dated 'Glee' star Diana Agron.
Fans have found photos that look like Swift and Kloss are making out at a concert. So if these girls are really that miserable why hide their sexuality? Is it because of bad publicity or because it simply isn't factual?