Previously known as their 'Prestige' range, the Allan Scott Family have rebranded their premium offering under the name 'Generations' – a tribute to the fact that they now have three generations of the Scott family working at the winery. Having first planted in 1975, the winery has built its reputation on great value Sauvignon Blancs in particular and mainly focussed on the supermarkets.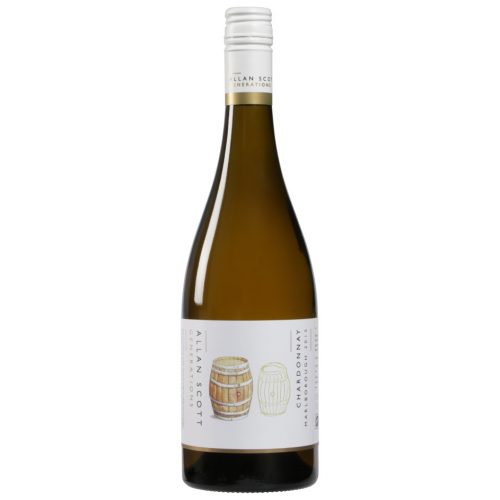 This range is quite different though, with stunning Sauvignon Blancs, Pinot Noirs and outstanding Rieslings as part of the range, they have also produced this outstanding Chardonnay in typical Marlborough style. Picked in the dead of night from the Allan Scott Family Winemaker's Wallops vineyard, which consistently produces high quality crops year after year, is the Generations Chardonnay 2015.
This wine is big, bold, malo (a milky, buttery aroma) and oaky offering a palate full and luscious with creamy fruitiness and delivering a fresh acidity on the finish.
Aged for 16 months in 80 percent new French oak puncheons, this Chardonnay is a bold wine suited to many dishes including smoked food, soft cheese and duck fat fries with roasted garlic aioli.
Remember to drink responsibly.