We all know kids can be an absolute terror when it comes to footwear. If you find that your kids are constantly losing or wearing through dozens of shoes then you might want to hear what shoe brand Allbirds are up to.
Allbirds have always specialised in creating comfy, soft and sustainable shoes and now they've made some just for kids. The adorably sized Smalbirds range is a great choice for active kids plus they look pretty cute too. The soft fabric of the Smallbirds shoe means they're machine washable which is great for any spills or messes. The flexibility of the shoe also makes it great for growing feet.
Allbirds use merino wool in their shoes, which while it may sound strange, means that their shoes are super comfortable and flexible.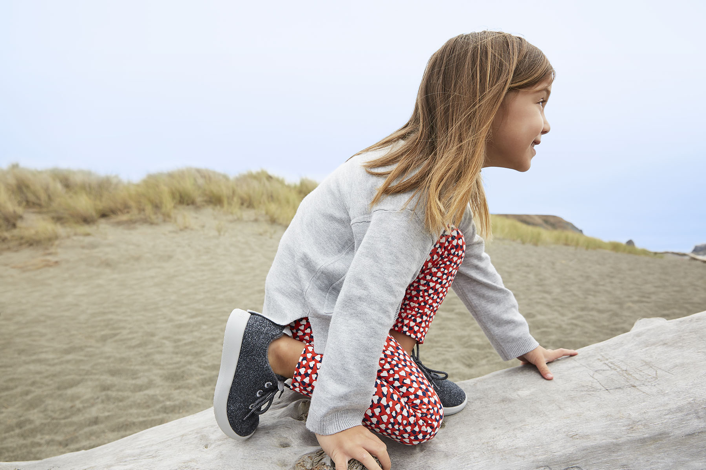 Co-founder Tim Brown said customers have long been asking for a line of Allbirds for kids.
"Given merino wool's intrinsic qualities, it made complete sense to move in this direction – it's soft-to-the touch, washable, and tailor-made for sensitive, young skin. Plus, the naming options were
just too good."
The shoes are avaliable for a limited time and to celebrate the launch a pair of the shoes can be purchased with a children's picture book written by Allbirds co-founder Joey Zwillinger called 'Sadie Shaves the Day'. 
This is for a limited time only, and the book ca be purchased separately for $22.
Smallbirds are priced at $90 a pair and come in three different colours – NZ Blue, Kea Red and Natural Grey.
You can check out the Smallbirds on their website for a limited time.