The Clicquot Gala Returns With A Glamorous Rosé Winter Carnival Theme
Luxurious wine brand Veuve Clicquot have just announced the theme for their annual winter Gala and yes, it involves Rosé.
The winter carnival themed gala will be the official closing party for Clicquot in the Snow this year. Guests of the gala will be able to enjoy and evening of glamour, style and sophistication.
The gala promises to have an elaborately themed atmosphere along with a steady flow of champagne (yes please!), and live entertainment. Award-winning musicians Boh Runga and Jason Kerrison will both be performing. After their performances the night will end with a high energy set from DJ Justin Sweeney.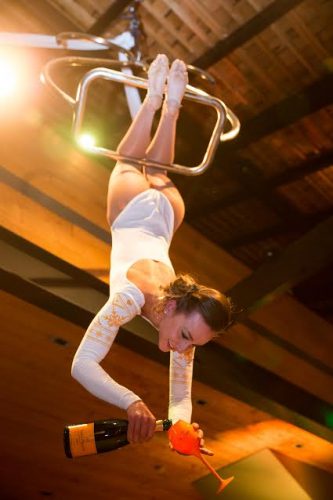 Clicquot in the Snow
Queenstown plays host to the Clicquot in the Snow events. It encourages guests to enjoy winter. The event runs from August 3rd – August 6th. The events include – a runway show by footwear designer Kathryn Wilson, a high tea at Skyline Queenstown and an array of delectable brunches.
Queenstown is now in its 7th year of holding the event. It has definitely cemented Queenstown's  reputation as being the ultimate winter holiday destination.
The dress code for the gala is black tie. Guests are encouraged to dress up in their best for a night to remember. Guests will be treated throughout the evening to several unique moments which give these events their unique reputation.
The stunning wine-house will be holding the Winter Gala on Saturday August 5th from 7:30pm-10:30pm. But you better get in quick. As there's only a limited amount of tickets available!
Tickets for the Clicquot Winter Gala can be purchased here. 
You'll also like: