Danielle Power-Silk is a name you'll be hearing a lot more of in the coming years – the young Kiwi fashion designer has had runway shows at both New Zealand and Melbourne Spring Fashion Weeks, along with being featured in British Vogue.
We sat down for a chat with Power-Silk to find out more about her collection, inspirations and what we're about to see everywhere on the runway.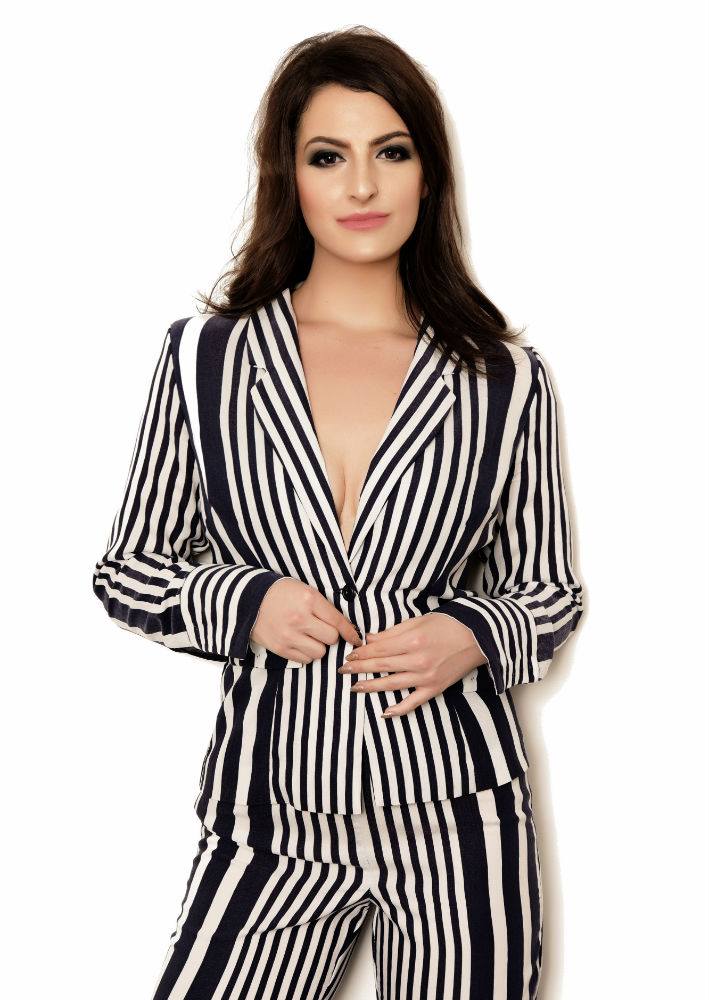 Can you tell us a little bit about your newest collection?
"[It's] a collection of exotic luxury and elegance exploring my Middle Eastern and Italian background. I was very inspired by the nature and beauty of the world around me when I designed it. I've honoured couture fabrics from Italy and traditional tailoring methods, I think overall the collection has a hint of temptation and a suggestion of allure."
https://www.instagram.com/p/BfzMz2infa3/?taken-by=daniellepowersilkofficial
What's been the proudest moment of your career so far?
"I am privileged to have the creative freedom to design ready-to-wear and bespoke with a strong focus on fabric and fit that flatters the women's figure, presenting the women's form at its finest. Being able to work with an array of beautiful clients, models and photographers. It is tremendously satisfying and empowering for both the client and myself to see how incredible they feel wearing my label.  My other proudest moments would probably include having runway shows at New Zealand Fashion Week, Melbourne Spring Fashion Week and featuring in British Vogue."
What's been the most surprising thing you've learned about the fashion industry?
"That Clothes look so much better on curves."
How do you stay motivated?
"By having a positive mindset, exercising,  looking after my body and staying consistently focused and inspired."
https://www.instagram.com/p/BfzMgmzHhmk/?taken-by=daniellepowersilkofficial
What's the best piece of life advice you've ever received?
"My friends father would always say, rules were made to be bent."
If you wrote an autobiography what would it be called?
"POWER-SILK"
How would you describe your personal style?
"Sophisticated, feminine and sexy."
https://www.instagram.com/p/BfzLHzBH8fe/?taken-by=daniellepowersilkofficial
What's your best styling tip or trick?
"Never be afraid to try something new."
What trends are we about to see everywhere?
"Stripes are always chic and on trend."
What is something every woman should own?
"A beautiful set of lingerie, a pair of stockings, a boyfriends shirt, and a seductive lipstick combined with a signature fragrance."
https://www.instagram.com/p/BfzCjlynZkB/?taken-by=daniellepowersilkofficial
Who are you most inspired by?
"My current muses are Jessica Kahawaty, Penelope Cruz, Amal and George Clooney, Monica Bellucci, Italian photographer, Ferdinando Scianna, some of the earlier work and advertising by Dolce and Gabbana and the Martini Man series."
Where do you see yourself in five years' time?
"Designing for women and traveling the world."
You can check out more of Danielle's work on her website or her Facebook page.